Imagine this: You're strolling along the sandy shores of Poipu Beach, feeling the Hawaiian sun kiss your skin, when you think, "Man, wouldn't it be great to share this Kauai vibe with someone special?" You're in the right place, buddy, but if you're finding the Kauai hookup scene as elusive as a rainbow after a brief tropical shower, we've got your back.
It's hard to believe, right?
With its countless luau parties, local coffee shops and surf classes brimming with outgoing folks, Kauai is the perfect place to cross paths with vibrant single women. But getting laid in Kauai, it seems, can be as tricky as spotting a nene goose in the wild. It's not about your charm or those Hawaiian shirts you're rocking; you might just be casting your net in the wrong lagoon.
Don't sweat it; it's time to take a detour.
Our local insiders and seasoned daters have pooled their knowledge to bring you the cream of the crop – the best hookup spots in the city. Stay tuned as we dive into this Kauai dating guide that'll transform your love life faster than a Pacific wave.
And yes, it includes the top online platforms for boosting those Kauai hookups. Ready to ride this wave, surfer?
Best places to meet sexy Kauai girls during the day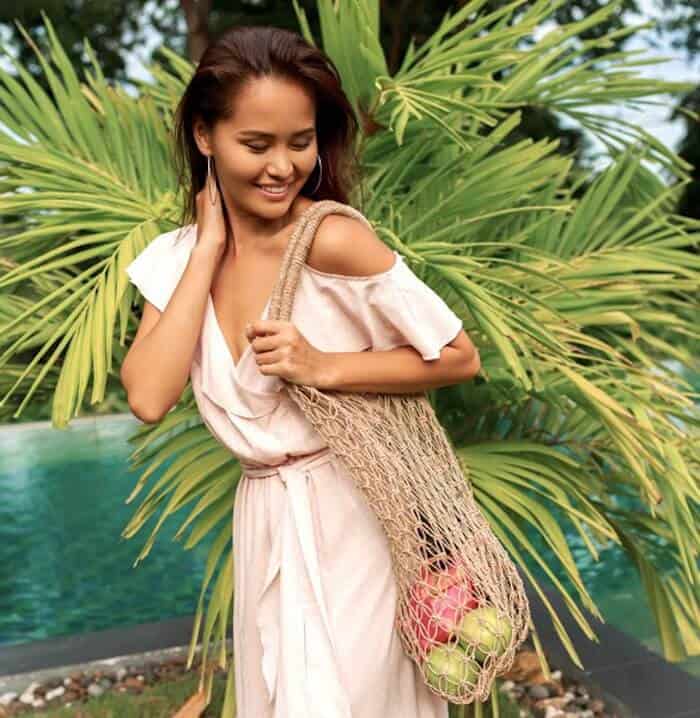 Get ready to flip your concept of daytime hangouts as Kauai offers some amazing locations to meet single, beautiful women!
With its mesmerizing landscapes and laid-back vibe, Kauai is a paradise for singles, offering plenty of scenic and social spots where you can strike up a conversation with the charming local ladies during the day.
Think about vibrant locales like Kukui Grove Shopping Center and the trendy coffee shops of Kapaa, where Kauai's most dazzling dames are often found. Not to mention, the island's breathtaking parks and beaches that are just brimming with opportunity. Let's explore more about what Kauai brings to your daytime dating table:
Markets & Shopping Malls
Women love shopping, so malls and shopping districts also make prime hunting grounds. Just make sure you've got your charm turned up to 11! Here are some top spots where you can mingle with local gals:
Kukui Grove Center
Princeville Center
Parks And Outdoor Areas
It's not secret that a lot of women really dig the peace and pretty views that nature offers. This means parks and outdoor fun zones are top-tier locations for sparking some chemistry. When the sun decides to put on a show, these places transform into a hotbed of single ladies ready to mingle. But hey, don't forget to bring your A-game. Being real and genuine, that's your golden ticket for a smashing first impression.
Now, let's dish out some prime outdoor locations where you can slide into a casual conversation with local ladies:
Waimea Canyon State Park
Wailua River State Park
Polihale State Park
Kalalau Trail
The Best Hookup Spots I've Tried – Kauai Nightlife For Singles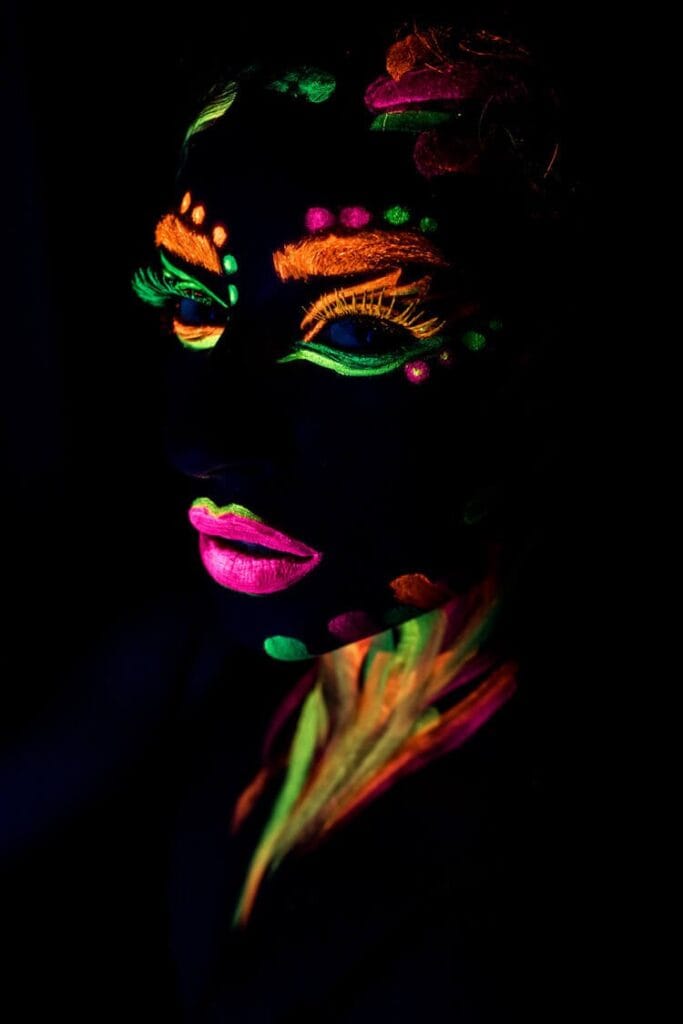 The heart of the action is centered around Kapa'a town and Poipu area, offering a diverse array of bars and nightclubs teeming with locals and tourists alike. You'll be thrilled by the lively ambience, the spirited music, and the inviting conversations that make these venues the best pick-up spots in Kauai.
What's great about Kauai nightlife is the compactness of the scene, which makes planning your nightly escapades a breeze. Kapa'a town and Poipu offer walkable districts that brim with opportunity for chance encounters. If you're a resident, getting around is as easy as catching a ride-share to the heart of the action, then strolling the rest of the night. If you're visiting, I'd recommend staying in a nearby hotel to maximize your time spent in these exciting districts.
One thing you should note about Kauai, though, is the generally earlier nightlife schedule compared to the mainland. Most places have a last call at midnight, but don't be discouraged! The streets around these nightlife areas continue to buzz with energy and present opportunities for memorable connections.
Don't forget to check out local events, too, as festivals often extend these hours and bring a fresh influx of people looking for a good time, just like you.
Best Nightclubs For Finding a Hook Up In Kauai
The club scene is teeming with sizzling ladies rocking their body-hugging dresses and mini skirts. If you're on the prowl for single gals, these dance floors are basically your buffet. So get ready to bust some moves!
Here are my favorite nightclubs to pick up Kauai girls:
Keoki's Paradise: Located at 2360 Kiahuna Plantation Dr, Keoki's Paradise offers a tropical setting that's perfect for a casual meetup. The club features live music and serves a variety of tropical drinks, which can help set a relaxed and fun mood.
Tahiti Nui: Located at 5-5134 Kuhio Hwy, Tahiti Nui is a well-known clubsthat's been serving locals and tourists for over 50 years. The club features live music and serves a variety of tropical drinks. Its friendly atmosphere and diverse crowd make it a great place to meet new people.
Best Pickup Bars
Who doesn't like to have a nice chat over a delicious cocktail. Here are the hottest pick-up bars in town where you'll have a chance to meet sexy singles:
JO2 Natural Cuisine: This Asian Fusion, Wine, and Cocktail bar is known for its impressive food and excellent service. The staff pays attention to detail and makes sure that every customer feels special. This makes it a great place to meet new people and potentially spark a connection.
Duke's Kauai: This Steakhouse, Hawaiian, and Cocktail bar is a popular spot. The lively atmosphere and wide selection of cocktails make it a great place for singles to mingle.
The Plantation House by Gaylord's: This American (New), Seafood, and Bar offers an all-you-can-drink Mimosa/Champagne or Bloody Mary Bar. This can help to break the ice and start conversations with other singles.
Best Hookup Sites in Kauai
I totally get it – some of you just want to cut to the chase, no fluff. Who's got the time to squander in loud, jam-packed bars and clubs, right?
Not everyone's cup of tea, and that's cool. Lucky for you, there's online dating! Yup, you can snag your perfect match or soulmate (whatever floats your boat) right from your comfy couch.
So, if you're on the hunt for a lovely lady to spend your days with, or a cool chick for some fun times who's not quite ready to settle down yet, let's dive into what your best bets are to find someone like-minded.
AdultFriendFinder: The Best Site to Score Single Women in Kauai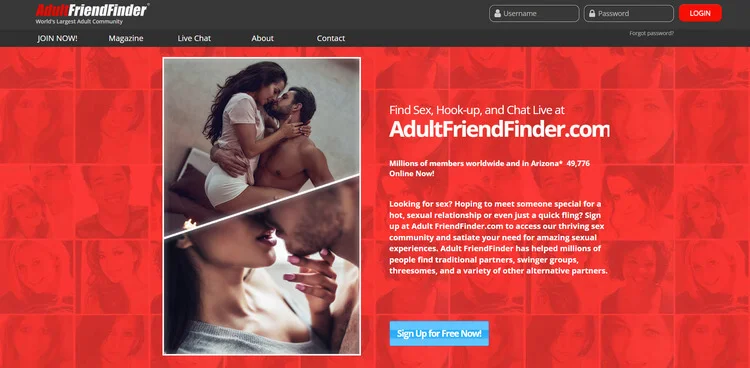 The trailblazer in discovering a casual connection online, AFF consistently stands as the best choice for guys in Kauai. While numerous platforms claim to facilitate easy hookups, most are disappointingly ineffective.
If your goal is to encounter single women in Kauai online not interested in serious commitments, your solution is Adult Friend Finder. This adult-centric network has a massive global user base in the hundreds of millions, and in an island paradise like ours, the options are aplenty.
This is not the avenue to find a woman to present to your family at a Sunday brunch; this is your gateway to fun, pressure-free, and expectation-free hookups. Discover an enticing woman in your Hawaiian area on Adult Friend Finder, and you might dodge the need to venture into a lively beach bar, enduring tunes that might not be to your liking, just for a casual encounter.
While numerous women populate this site, it is still upon you to break the ice. We've noted far superior results in finding casual relationships on this platform compared to its competitors, especially for the regular guy.
With a user base exceeding 500 million active users, AFF is synonymous with options — the most vital feature of any reliable hookup spot. It's clear, AdultFriendFinder is the USA's top hookup hotspot.
If you've been unsuccessful on Tinder (like the majority of guys) or simply wish to meet women at all hours without wasting precious island time in boisterous bars and clubs, you should explore their free trial. The dating scene can be tough enough for a guy without missing out on these fantastic opportunities.
eharmony – Great if you are looking for a more serious relationship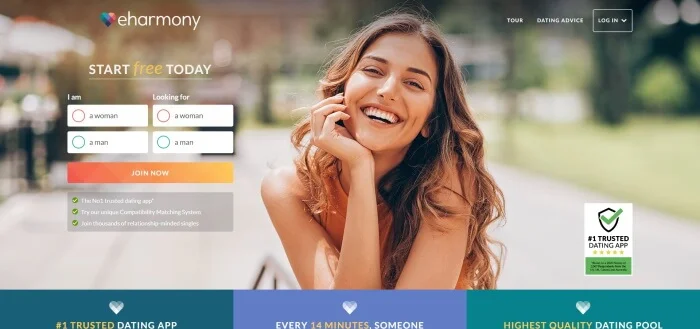 Seeking a deeper connection? Then give a chance to eHarmony, the trailblazer of dating applications! They were shaping love through algorithms before it became the norm, dude. They've been nurturing the seeds of compatibility since their inception – thus the very straightforward name.
The more you disclose, the more refined your matches. So spill it all, unless you're on a quest to find love at warp speed – eHarmony isn't your express love station. They're in for the details, and in abundance.
Once you've wrapped up your 20 question round, brace yourself for the compatibility test. Remember, it's not a trivia challenge, this is the genuine article! Take it with gravity, devote your time, we're talking about your romance recipe here.
Your hard work won't fall flat, buddy. You'll earn a "compatibility score" when perusing potential partners. Over 60? Solid. Over 100? Even superior. More than 110? You've landed on a love treasure!
Now, embark on your journey and date intelligently in Kauai, my friend!
Kauai Dating Guide
Having sparked a connection with a gorgeous island girl, let's venture into the idyllic landscapes of Kauai. This section of our Kauai dating guide will help you seal the deal, transforming a casual date into a memorable experience. After all, nothing works magic like the exotic charm of Kauai. With its lush settings and pristine beaches, you'll find ample ways to win her over. Let's dive in and uncover these gems together.
Nice Places To Hang Out With Your Date
Private Moments and Creative Couple Time: Enjoy sitting on a private beach watching the sunset or sharing tropical specialties at a candlelit table for two. You can also get creative by perusing local art galleries or sharing a picnic lunch on the beach.
Romance on the Garden Island: Visit the Princeville Botanical Gardens to snap some couples selfies with a backdrop of colorful blossoms.
Couples Spa Services: After a long day of hiking or sipping Mai Tais on the beach, indulge in luxurious side-by-side massages and hand and foot exfoliation at The Spa at Koloa Landing.
Sunset Cruises on the South and North Shore: Take a cruise to watch the sun set, sip cocktails from the deck of a catamaran, or enjoy a full dinner spread while you enjoy the spectacular beauty of gentle ocean waves.
Best Romantic Restauants To Take Your Date To
Beach House Restaurant: This restaurant offers a romantic atmosphere with its stunning beachfront location. The Hawaiian cuisine and the opportunity to dine under the stars make it a very romantic spot.
Red Salt: Known for its delicious food, Red Salt provides a chic and romantic atmosphere. The restaurant offers American and seafood dishes.
RumFire Kauai: This restaurant is praised for its seafood and Hawaiian dishes. The romantic ambiance is enhanced by the beautiful views, making it a great place for a romantic dinner.
Bar Acuda: Offering American and Spanish cuisine, Bar Acuda is known for its tapas. The unique seating experience and good food make it a romantic place for couples.
Gaylord's Restaurant: This restaurant offers a romantic setting with its plantation-style atmosphere. The Hawaiian cuisine and the beautiful views of Kilohana Plantation make it a perfect place for a romantic dinner.
What You Need To Know Before Dating A Woman From Hawaii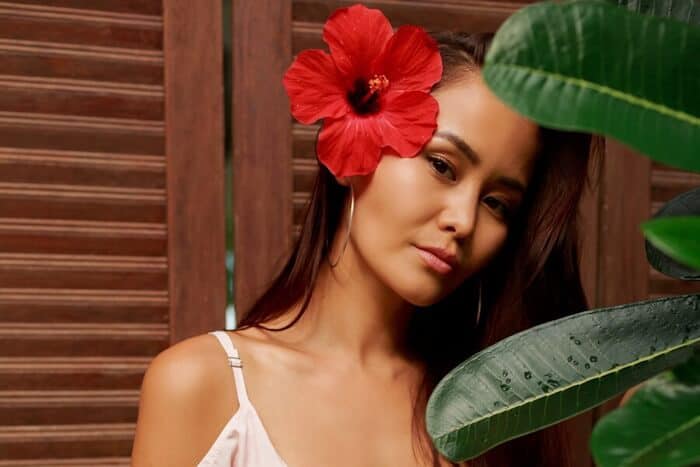 So, you've been dreaming about dating a woman from Hawaii, huh? Good choice, my friend! But let's get real, it's not all coconut bras and hula dances. Here's the real scoop on dating Hawaiian wahines (that's women for you mainlanders).
1. Respect the 'Aloha Spirit'
Hawaiian ladies are all about respect, kindness, and love, collectively known as the 'Aloha Spirit.' Keep your game tight and your manners tighter. Any form of disrespect? You'll be saying aloha to her in the other sense (it also means goodbye!).
2. Family is Important
Ohana means family, and in Hawaii, it's a BIG deal. If you've got family issues, better fix 'em up before your first date. No woman from Hawaii is going to be into a man who can't appreciate the value of family.
3. Learn to Love the Beach
Life in Hawaii revolves around the beach. If you can't stand sand or salty water, reconsider your choices, bro. A Hawaiian girl will want a guy who can surf with her at sunrise and star gaze at the beach at night.
4. Be Genuine
Hawaiians value authenticity. Don't try to fake it, they'll spot you quicker than a coconut crab climbing a palm tree. Be yourself, and you're golden.
Enjoy Dating Kauai Women
And there you have it, lads! The scoop on the most tantalizing spots for Kauai hookups. Whether you fancy a cozy coffee shop or a vibrant beach bar, Kauai's got you covered. Remember, it's not just about the location, but your charm and genuine conversation that'll do the magic.
Revisit your game plan: Spice up your approach with our tips on conversation starters and body language.
Explore the hotspots: Don't forget to hit our recommended locales – Kauai isn't known as the garden island for no reason!
Have fun: Ultimately, dating is about enjoyment. Don't stress too much, just soak in the Hawaiian vibes and the rest will follow.
With these tips in your arsenal, you're ready to dive into the Kauai dating pool! Still feel like you're paddling in the shallow end? Why not take a deep dive into more of our articles for dating advice that'll make you a veritable love-life lifeguard!
Before you jet off on your love adventure, we have one final question: Are you ready to ride the wave of romance in Kauai?