San Diego is known for its great weather and stunning beaches. The women, however, are the real deal. If you're a local or new to this city and you're having difficulty hooking up, we created this guide for you.
During my early days in San Diego, I had no idea how to navigate its dating scene. My nights were cold, lonely, and long. Though I spent hundreds of dollars during my night outs, I wasn't lucky enough to hook up with hot San Diego women.
I finally learned to play my cards right. After spending some time with locals, I learned when and where to go to meet girls in San Diego.
I created a guide of what finally worked for me:
The best places to meet San Diego women during the day
A nightlife guide to the best nightclubs and hookup bars in San Diego
The best dating sites to use in San Diego
Where you should take your date to impress her
What you should know before dating a woman from San Diego, California
Are you ready to dive into the hookup scene in San Diego?
The Best Places to Meet Girls in San Diego During the Day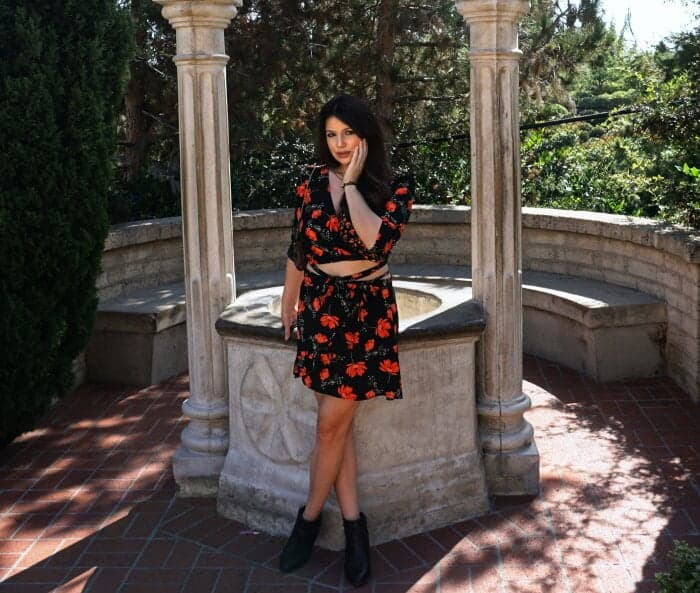 Meeting women in San Diego during the day requires effort. It will involve getting out of your comfort zone, trying new things, and getting active.
It is even more nerve-wracking if you've never done this before. If so, be prepared to receive rejections of varying degrees, from a polite "I have a boyfriend" to full eye rolls, walking away, and even pulling disgusted faces.
Aside from these possible outcomes, San Diego has many places to meet beautiful single women during the day. From Del Mar to downtown, to prospect Street and Giraud Avenue. These areas have the best-looking girls walking about.
If you want younger women or those in their prime age, the best place to look is near San Diego State University (SDSU). The areas around this place have many cafes and coffee shops where you can relax between approaching the hot college babes.
You stand a better chance of meeting beautiful local girls during the day if you visit the following places:
Shopping Malls
Girls in San Diego love to visit the trendy and expensive shops in
Westfield Malls
La Jolla
Clairemont Town Square
Las Americas
Parks and Outdoor Area
If you're outdoorsy, beaches are the best places to pick up women during the day. Visit any of these top beaches, and you'll meet gorgeous and sexy women of San Diego:
As you try to reconnect your sex life, also reconnect with nature. Take a walk or go for morning runs in parks, and you can bump into a pretty woman as many of them come to enjoy these beautiful sceneries in the mornings and evenings.
These are the best parks to do so in San Diego:
Balboa Park
Waterfront Park
Kate Sessions Park
Landmarks and Tourist Attractions
San Diego is an enchanting southern city with a mild Mediterranean climate and sunshine, attracting many visitors. Aside from its good weather, locals love the city for its museums, parks, and zoos.
These are the best landmarks and tourist attractions that attract many visitors.
Balboa Park
San Diego Zoo
Midway Aircraft Carrier Museum
Seaport Village
San Diego Nightlife For Singles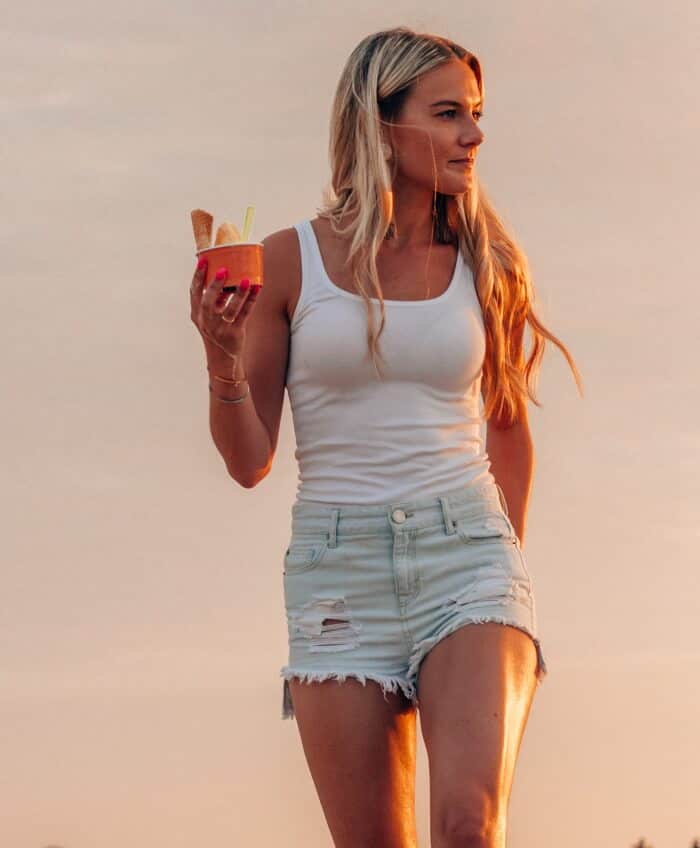 San Diego has a captivating nightlife with fun places scattered across the city. Parties and cocktails go around all night long, and when alcohol is involved, the atmosphere heats up easily.
Hot DJ mixes and live music perforates the air in the sizzling nightclubs as the crowds unleash their energy and dance to the tunes.
Gaslamp Quarter in the downtown area and Little Italy are the epicenter of San Diego's nightlife.
These areas are known for their trendy nightclubs, laidback bars for singles, and raunchy pubs perfect for those looking to get laid.
If you have good conversational skills, bars are definitely the best places to pick up local girls. The nightclub music is way too loud to start a conversation with a potential mate. Here, it's best to seduce them without uttering a word. Master the art of seduction for such moments.
Best Bars for Singles in San Diego
Hamilton's Tavern
Hive
Effin's Pub & Grill
Double Deuce
The Tipsy Crow
Top Nightclubs for Hooking Up in San Diego
Night clubs are a lifesaver, especially for singles in San Diego. The liquor going around, the bass, the neon lights, and the darkness are a huge turn-on.
These are some of the finest nightclubs in San Diego.
Onyx Room
Fluxx
Omnia
Barleymash
San Diego Hookup Sites
It sucks when you put yourself out there and still fail to get a chick to share some good moments with. And now, with military guys around, things have become more complicated for you as an average-looking guy in San Diego.
But there's still hope, as the internet has made it even easier to find women who are not looking for anything serious. Just a night full of steamy action.
With hookup websites, you don't need to beg a doorkeeper to let you in or worry about ordering expensive vodkas. All you have to do is message as many sexy girls as possible, and they will likely swoon over you. The end game is to have a woman warm your bed.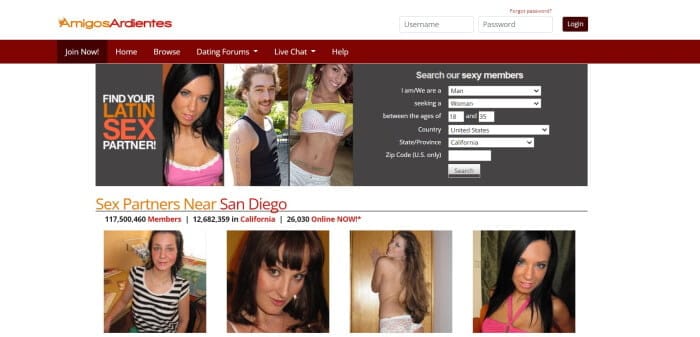 Amigos Ardientes is a dating service dedicated to helping singles find Latina mates. Though it serves a small user base, the site has an appealing interface that is simple and easy to navigate.
Pros
A platform for Latinos to connect
Fast and easy signup process
Lots of communication features, including blogs and webcam chats
Tons of Hispanic women
Cons
A small user base, as it's only focused on connecting Latino singles
Free accounts have limited access to the features.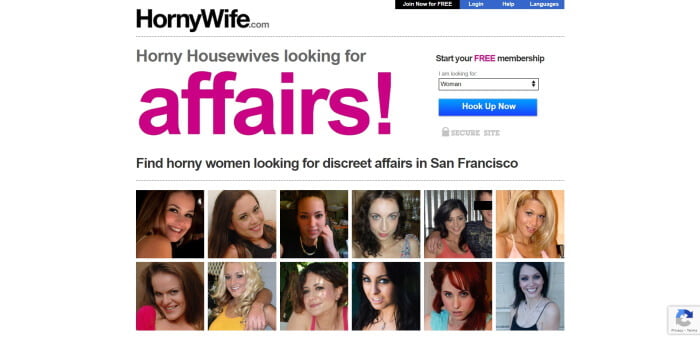 If you want the thrill of eating the forbidden fruit, or perhaps you have a wife that doesn't satisfy your sexual innuendos, sign up at the HornyWife dating website.
The site has thousands of horny married women looking for regular sex. Moreover, HornyWife is more than just a dating platform; it allows members to post their nudes.
And even if you're not interested in real-time hookups, you can use the site to read steamy blogs, play nasty games, or watch hot girls on live cam.
Pros
It has a large and active user base
Many fun features include group chat, blogs, and nasty games.
Cons
Heavily restricted as a free user
A cluttered interface
Very explicit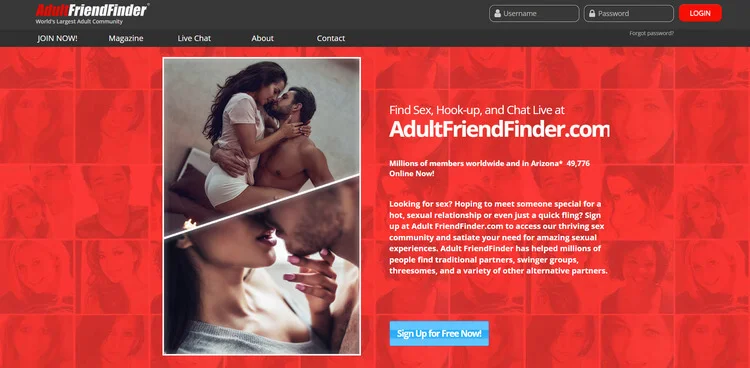 AdultFriendFinder is the top hookup app for people who have no time to get into a serious relationship but still want to get laid. This is one site that has created a community of like-minded people. Those who only want to keep it casual, nothing more.
For a man in San Diego, the odds of meeting plenty of women are high as the user base is very large.
Pros
A fast and easy registration process
Lots of potential mates due to its huge user base
Responsive customer support
Quite affordable
It's all about sex and hookups
Welcomes people with all kinds of sexual fantasies
Plenty of features for premium users, such as live cams
Cons
You won't get much of the app while using the free version
Lots of Ads
Not for those looking for long-term relationships
San Diego Dating Guide
As a man, planning a date is the most hectic part of the hookup process. You want to impress your new catch, but you have no idea what turns her on. You're wondering whether she'll love your choice of date night fun, or she will be pissed.
The great thing about San Diego, it has limitless activities ranging from romantic date nights to entertainment to adventures. The city has scores of sparkling beaches, award-winning brewery scenes, and picturesque hikes.
We've narrowed the selection and rounded up the best of the city's date ideas to make it easier for you.
Nice Places to Hang Out with Your Date
Stroll hand in hand through Balboa Park
Go for wine tasting at Temecula
Cruise on San Diego Bay
Go on a Gondola ride
Catch a sunset as sunset cliff
Visit La Jolla cove
Good Restaurants and Bars to Take your Date to
Starlite
Addison
Arlo San Diego
What You Need to Know Before Dating a Woman from California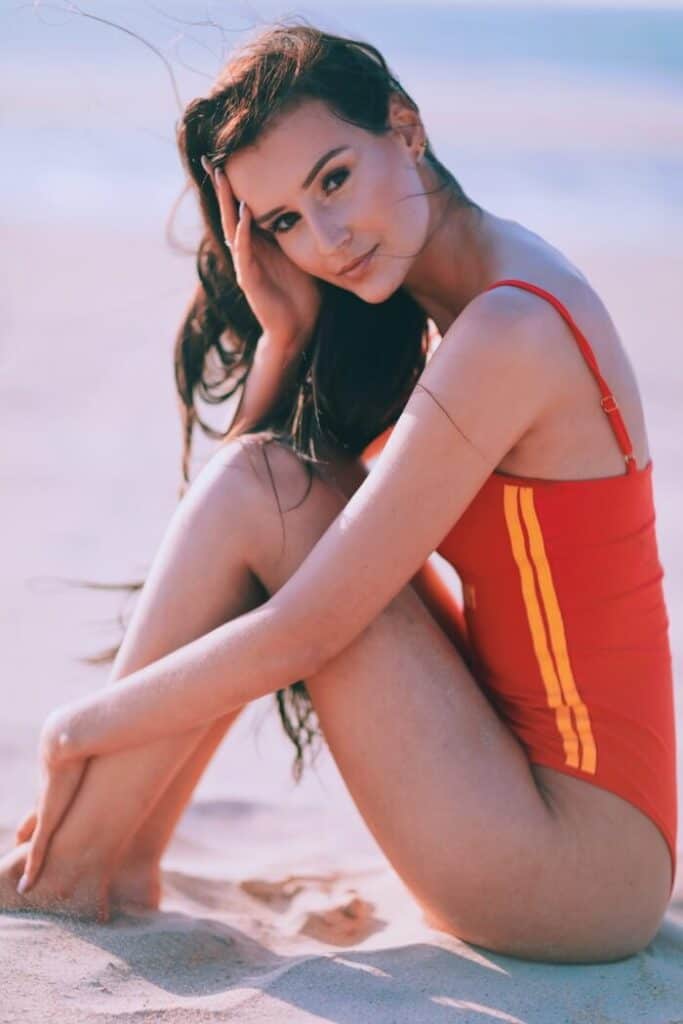 Yoga pants are an everyday fit
Most San Diego girls fancy wearing yoga pants because they consider them comfortable. You'll meet her in leggings and a tunic, and she's not headed to the gym, and she didn't just leave the gym.
Status doesn't bother them
She probably went to school with a celebrity or attended a yoga class with one. She's brushed shoulders with Miley Cyrus at the farmers market, dated that dude from your favorite TV series, or knows somebody who has.
They love being Cali girls
They enjoy telling everyone that they're from California and there is no state perfect for them. So, if you think you will make her move, be prepared to kiss that relationship goodbye.
Enjoy Dating San Diego Women
San Diego is an exciting city with lots of fun activities for all types of visitors. The city is a vibe and a great place to meet beautiful single women ready to ensure you have the time of your life. With this guide, you now have all the information you need to secure women and my favorite places to go and spend some quality time. You can also sign up with any dating apps listed to hook up with some local women.