Boston boasts a thriving nightlife full of great locations to meet single women in Boston.
Filled with a rich history and diverse nightlife, I am proud to call this city my home. It helps that my Boston nightlife and dating creds are stellar, seeing as I have been everywhere noteworthy, which speaks a lot about my life choices.
Be ready for a tour of this iconic city because I am about to reveal the best-hidden gems in the city for dating and hookups in Boston.
This article will cover:
Where you can meet girls in Boston during the day
Best spots to meet women in Boston at night
The best dating sites and apps in Boston
Nice places where to take your date out in Boston
Interested? Read on to learn what you need to know before dating a woman from Boston.
Great Places to Meet Girls in Boston During the Day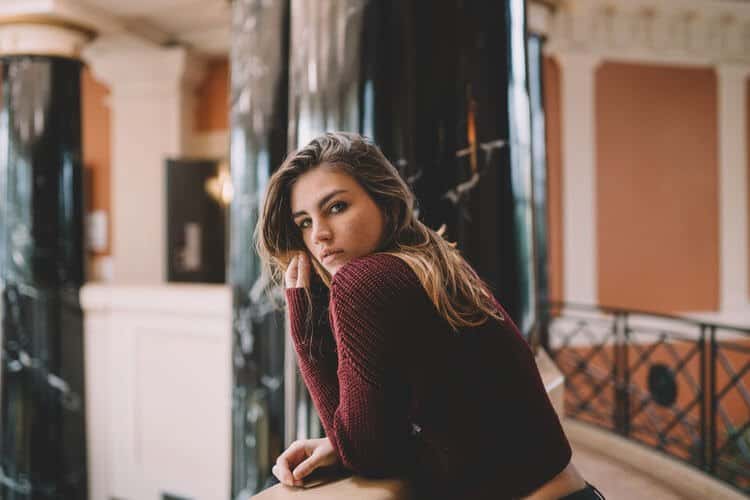 Dating during the day may sound strange, but not in Boston! There are several cool districts where many Boston single women regularly hangout and the best examples are:
North End, is a popular hangout for residents and tourist girls who frequent its cafe and stylish Italian eateries.
Fenway-Kenmore is a concentrated district with sports bars, gardens, and walking trails that draw huge crowds.
Beacon Hill has a beautiful river view, and its streets are lined with rows of antique lanterns, making it a popular tourist destination. It has many local boutiques and popular restaurants, all great places to meet people.
South Boston or "Southie," is a cool district that offers a majestic view of the harbor and the location of some of the best beaches in the city.
South End is a district famous for its highly cultural-themed galleries and studios and is a hotspot for art-oriented single women in Boston.
Downtown district is the primary hub for shopping, dining, and sightseeing, all three leisure activities most ladies love doing.
Other notable spots to pick up women in Boston include places like:
Shopping malls
The best shopping malls to meet girls in Boston include:
Prudential Center
Burlington Mall
South Shore Plaza
Faneuil Shopping Hall
Corner Mall
Parks and outdoor areas
Boston is a great place with lots of green spaces and outdoor areas that are good relaxation spots regularly filled with ladies. Some of the good places include:
The over 280-acre Arnold Arboretum Botanical Garden
Boston Common
Rose Kennedy Greenway
Charles River Esplanade
Castle Island Park
Landmarks and tourist attractions
Boston boasts an impressive collection of heavily visited landmarks and tourist spots like:
Freedom and Black Heritage Trail
Havard Square
Bunker Hill Monument
Boston Athenaeum
Faneuil Hall Marketplace
Where to Meet Boston Girls at Night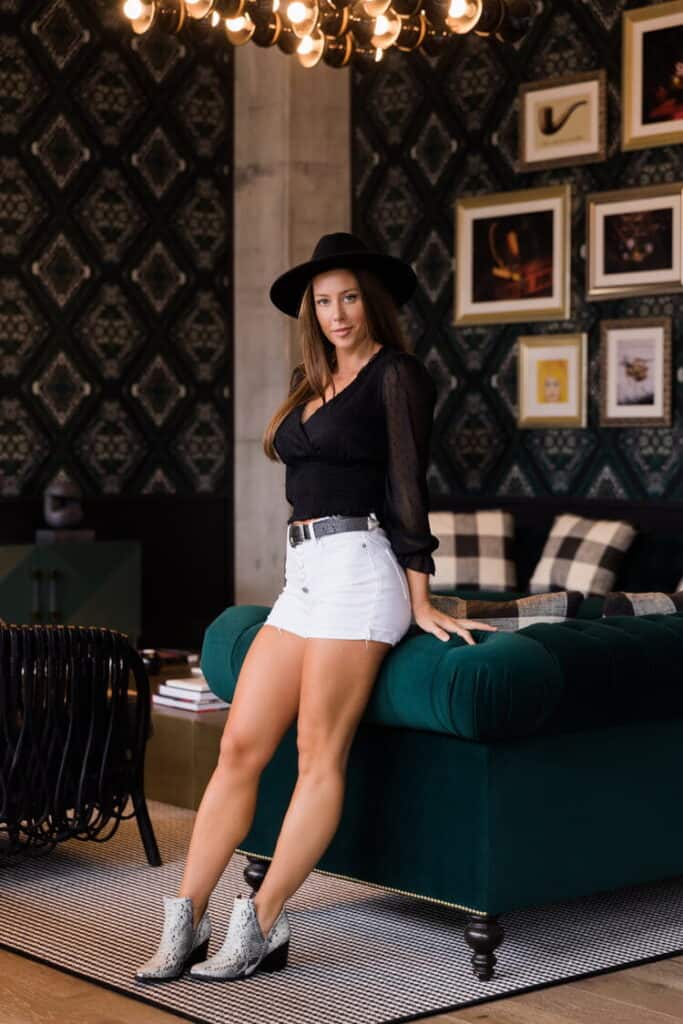 The finest spots to meet ladies and college girls looking to have some fun with you at night are practically two: bars and nightclubs. Let's reveal the top nightclubs to meet girls and the best singles bars in Boston with the best hookup opportunities.
Best nightclubs for hooking up in Boston
Boston has no shortage of raving nightclubs that have hot single women looking to party, like:
The Grand: This majestic nightclub is at 58 Seaport Boulevard, Suite 300, and with its plush interiors, large dance floor and loud music, this place is always teeming with ladies.
Middlesex Lounge: Well, the name speaks for itself, and it is a local favorite with flowing drinks, a huge dance floor, and a lively crowd. This lounge is at 315 Massachusetts Avenue, Cambridge.
Memoire: Classy nightclub in the Encore Boston Harbor at 1 Broadway, Everett, with an elite interior decor that the ladies find irresistible.
Club Cafe: Situated at 209 Columbus Avenue, Boston, this is a top LGBTQ-friendly nightclub with a cool dance club and a classy place to meet singles.
Best bars for picking up Boston women
Bars in this elite city are high-octane locations and always filled with the hottest collection of gyrating bodies of single women in Boston. Some of the best ones are:
Howl at the Moon Boston: This raging lively music bar at 184 High Street has a superb collection of drinks and a great selection of hot women. It is also the best singles bar in Boston in my opinion.
Yvonne's: Tucked in 2 Winters Plaza, Boston, MA, behind an unremarkable door is this hidden gem of a pickup bar to meet singles.
The Lansdowne Pub: lively Irish pub in the Fenway district at 9 Lansdowne Street, Boston, and a great spot to meet Boston girls.
Boston Dating Sites
Those not comfortable hitting up bars or nightclubs for hot women in Boston, rest easy you have online dating. The best alternative is to source for hot Boston girls around you online, and I have got some options worth checking:
Adult Friend Finder 1# Boston Hookup site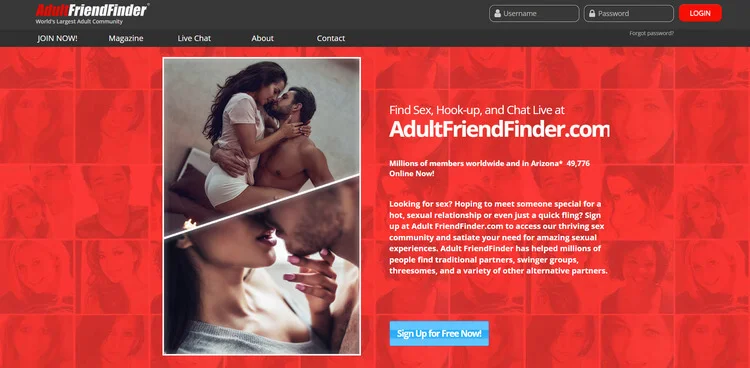 Adult Friend Finder is a massive online dating service and social networking site boasting an impressive 80 million subscribers with 100,000+ users added daily. It functions like a directory for singles looking for quick and casual hookup opportunities.
It is a relatively open online dating site that works on a points-based system and has a fast registration process. Members get access to a large pool of users with their perfect online dating profile that contains details like height, weight, and location. Users get access to features like:
Constantly updated homepage collection of other users
Live streams of other users' content.
Super active online dating community
Blogs
Tons of interest groups
Lively sexy contests.
Advanced search feature that allows members to search by kinks and interests.
Virtual gift delivery
All those features come to a nice $29.90 a month, and its premium plan is among the best in the online dating industry. With AFF, you are almost assured to get laid in Boston!
It is available on Android and iOS.
Passion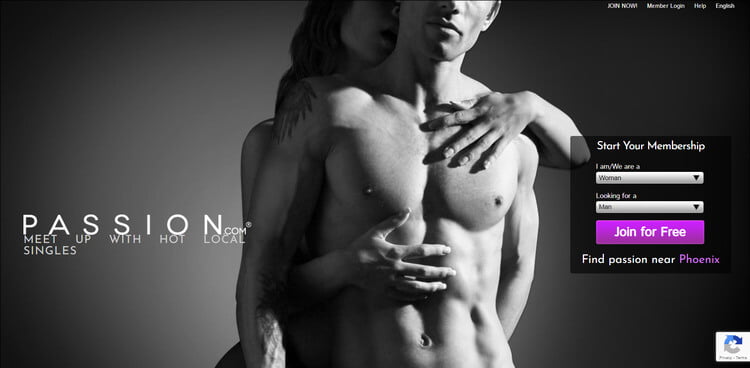 Passion is an engaging and international online dating site with a fun approach to the dating experience. It has over 50 million users and is home to millions of horny members looking for quick hookup opportunities.
It is rare for an online dating site with a large membership to have significantly more women seeking men, but Passion does. The registration process is swift, with a scant profile description as only little personal information like age and location is required.
The site layout is basic, and the homepage is a bit cramped, which would take some getting used to. It has good chat features, and members can see who has recently viewed their profiles. It also allows members to save and organize profiles they want to message later in a favorites tab.
Premium members also get access to other features like
Free blogs
Advanced kinky search features
On-demand adult movies
Private chat rooms and group chats for premium members
Live sexy webcam shows
Virtual gift delivery
The site is not all rosy, as tons of pop-up ads make the whole online dating experience pretty frustrating. Users also face an avalanche of bots and fake profiles that drown out real profiles. Identifying genuine profiles from fake ones is very difficult, which reduces the chances members get to find matches. Also, the site lacks a mobile app, which is quite disappointing.
Book Of Sex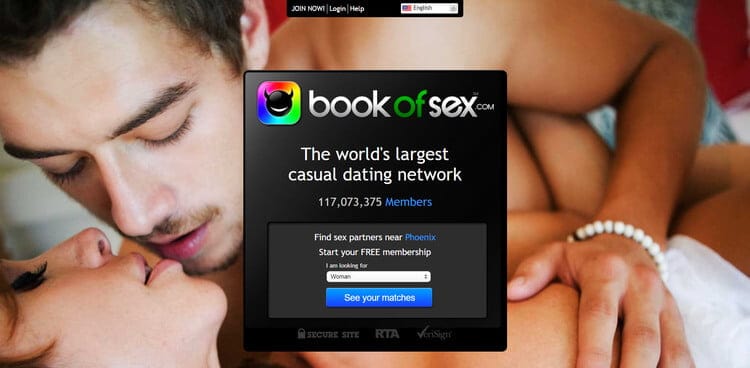 It is an exciting online dating site for adults that is open to everyone, regardless of their sexual orientation. It is a popular site with over 30 million active members and a horde of horny women seeking men for quick hookups.
This is a casual hookup site geared toward individuals looking to catch fun with no strings attached. It has a simple registration process and a nice site layout to steer members to sexy activities on the site.
It has a free plan that helps users see what the site is all about and what features premium member gets like:
Advanced search tools
Live sex cams
Tons of erotic stories
Access to an extensive collection of sexy magazines
Superactive member blogs
On-site sexy games and quests.
The top downside is to enjoy all the features listed above requires a paid premium plan.
Boston Dating Guide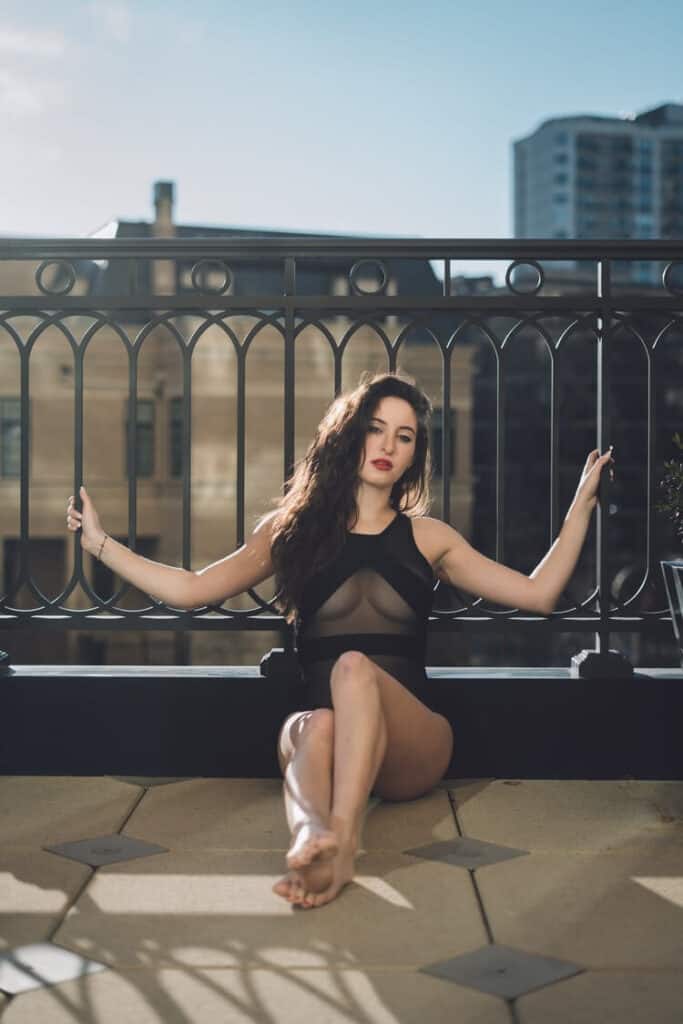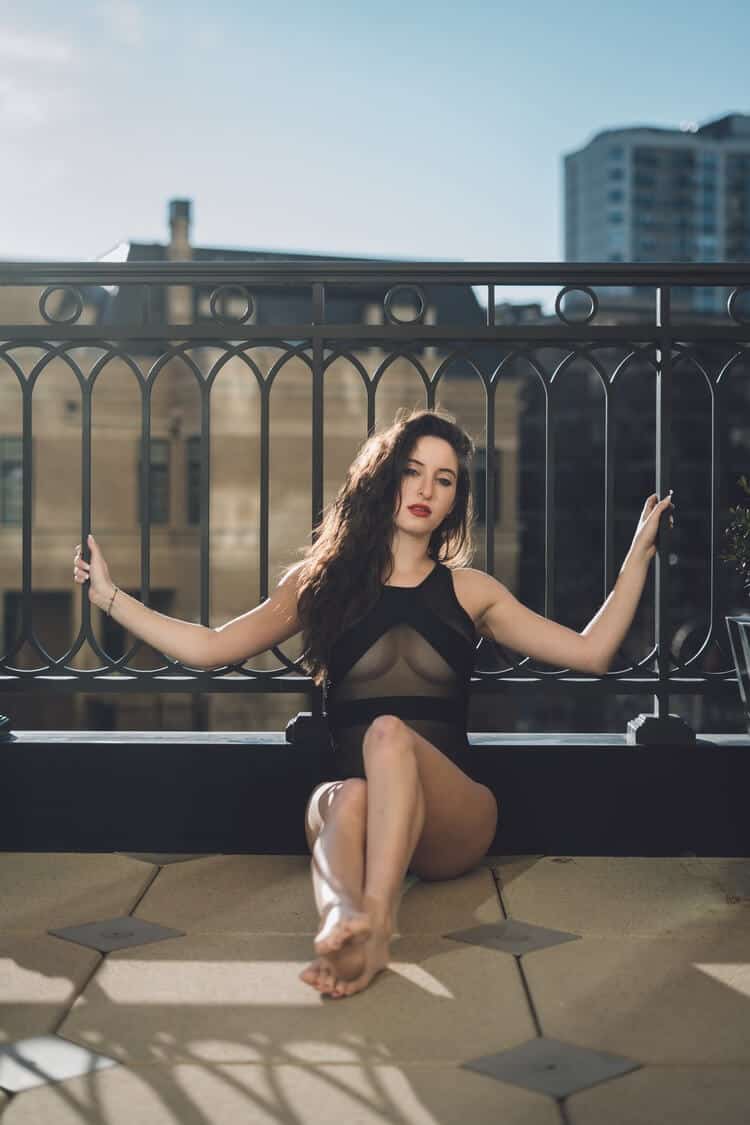 Knowing the top spots to pick single women and making a good first impression doesn't seal the deal for you. If you want to win her over, here are some great places for a full-gear date:
Nice places to hang out with your date
Several pleasant locations in Boston would impress your date. They are regarded as deal sealers by those of us in the dating game and include places like:
Lookout Rooftop: top-tier date venue located at 70 Sleeper Street, with a panoramic view of the Boston skyline and harbor.
Lizard Lounge: Located at 1667 Massachusetts Avenue, this lounge has a full bar with good food and is a top hangout spot to bring a date.
The Lilypad: Intimate venue with a great atmosphere that features a superb collection of live artistic music located at 1353 Cambridge Street.
The Sinclair: tucked in at 52 Church Street, Cambridge, this spot checks all the right boxes with its constant live show act and an open kitchen with a patio for outdoor dining.
Good restaurants and bars to take your date to
If you want a cozier setting with a more upscale feel but still keeps that intimate touch, then these are your best spot:
Deuxave in 371 Commonwealth Avenue, with its top-notch bar and fireplace setting, is just perfect.
MIDA is a charming Italian restaurant at 82 Tremont Street with an open kitchen and a posh patio setting perfect for late-evening dine-in.
Beehive Restaurant is a classy jazz bar at 541 Tremont Street with a fantastic menu list and excellent service.
Ma Maison is a chic Gallic-styled French restaurant at 272 Cambridge Street with a cozy and romantic feel and excellently made meals that would wow your date.
What You Need to Know Before Dating a Woman from Boston
There are specific pointers that might seem trivial to you but are very important when on a date with a Boston woman. Some of the important ones are:
Boston is, unfortunately, cursed with extreme weather. We have freezing winters and hot summers, and it's always humid all year round. So don't expect your date to pull all stops when picking out attire for your date. You, on the other hand, are to expected dress smartly within reason.
Women here are really smart:
Boston is a college town, no matter how it tries to avoid that tag. There is a strong chance if your date is under 40, that she is a student or a highly educated young professional. You should be ready for inquiries about your educational background, usually as a conversational icebreaker.
The ladies here are not usually bothered about the expense on a date, so don't be surprised at the dinner bill, especially if you take her to an expensive place. The onus is on you to find spots where the bill is within reason.
As earlier stated, most of the women in this city are educated, and behavioral ticks like punctuality matter to them. Early, is on time, and shows a seriousness about you that she will appreciate.
Everyone, and I repeat, everyone here loves sport! From baseball to basketball, the women here are avid fans and rarely miss games. A cool way to win her over is getting tickets to one of the major sports games at that period.
Enjoy dating Boston women
The city of Boston has it all: vibrant nightlife, excellent spots, and, best of all, friendly and attractive women. If you are searching for where next to visit for your hookups, stray no further.
You now have all the tools, so why not visit, or signup to one site listed above and meet loads of attractive Boston women?