Welcome to Las Vegas!
Whether you're a local or just visiting, want to chat up a local, or you're hoping to bump into a tourist, there's no shortage of places to meet someone special in Sin City.
During my three stays in Las Vegas, I had time to find the best places to hook up with Las Vegas chicks. I can honestly say that was one of the most insane but fun times of my life!
Let this article serve as a guide to finding, meeting, and dating single Las Vegas women so that you can have casual fun as I did!
I will teach you:
Where to meet girls in Vegas during the day
The best places to hook up in Las Vegas
3 great dating sites in Las Vegas
Where to take your date out in Las Vegas
Let's go!
Places to Meet Single Girls in Las Vegas During The Day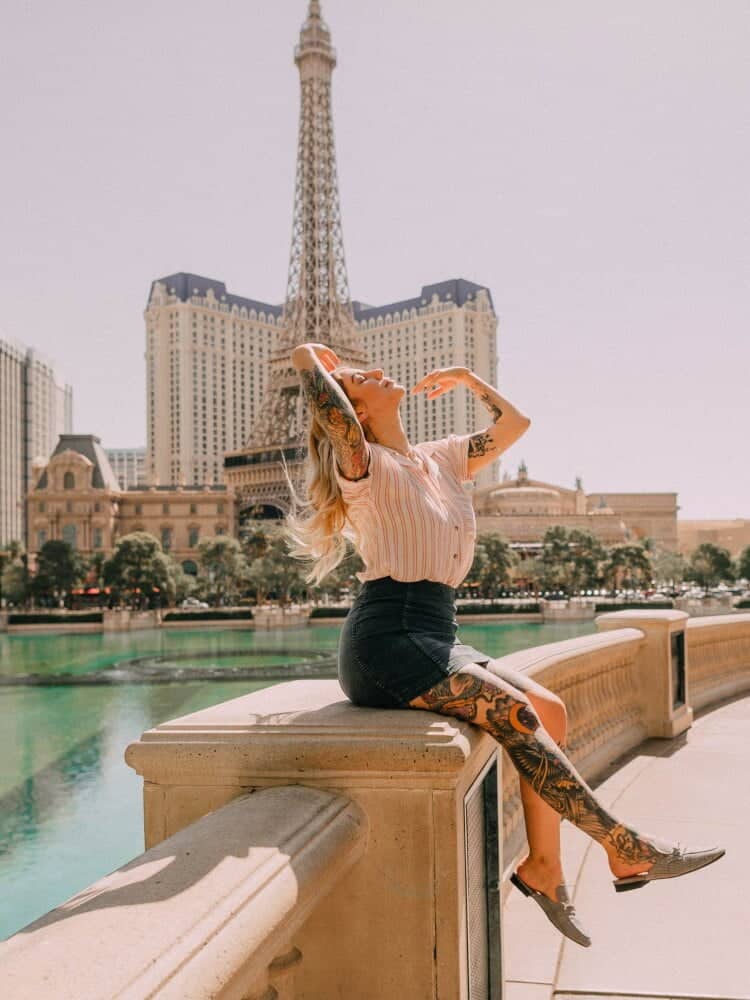 If you're looking to meet some women in Vegas during the day, here is where you need to go:
Shopping malls
You don't need me to tell you that women loooove shopping, so shopping malls are always a good bet. There's nothing like a little retail therapy to attract the ladies, and you're sure to find plenty of women browsing the racks and checking out the latest trends.
the Grand Canal Shoppes
The Crystals at City Center.
Forum Shops at Caesars Palace
Miracle Mile Shops at Planet Hollywood
Those places are always full of women looking to score a great deal – and you might score a date!
Parks and outdoor areas
For something a little more low-key, try one of the city's many parks or outdoor areas like Red Rock Canyon – this is a great opportunity to get away from the hustle and bustle of the Strip.
But you have other options:
The High Roller observation wheel at The LINQ
Rebels Square in Downtown Summerlin.
Mount Charleston or Floyd Lamb State Park, where you can strike up a conversation with a fellow nature lover.
Landmarks and tourist attractions
Finally, don't forget the many landmarks and tourist attractions that dot the Vegas landscape – from the Bellagio fountains to the Eiffel Tower at Paris Las Vegas, there's sure to be a place that catches your eye. And who knows, you may just catch the eye of beautiful chicks in the process.
The Botanical Gardens are always a hit with the Las Vegas ladies. Or, for something a little more out of the ordinary, try the Neon Museum – it's sure to spark some conversation.
Of course, take a walk down the Las Vegas Strip or visit some of the city's famous casinos, like Caesars Palace or The Venetian. You're sure to have a great time, and you might just meet hot Vegas girls.
Las Vegas Nightlife For Singles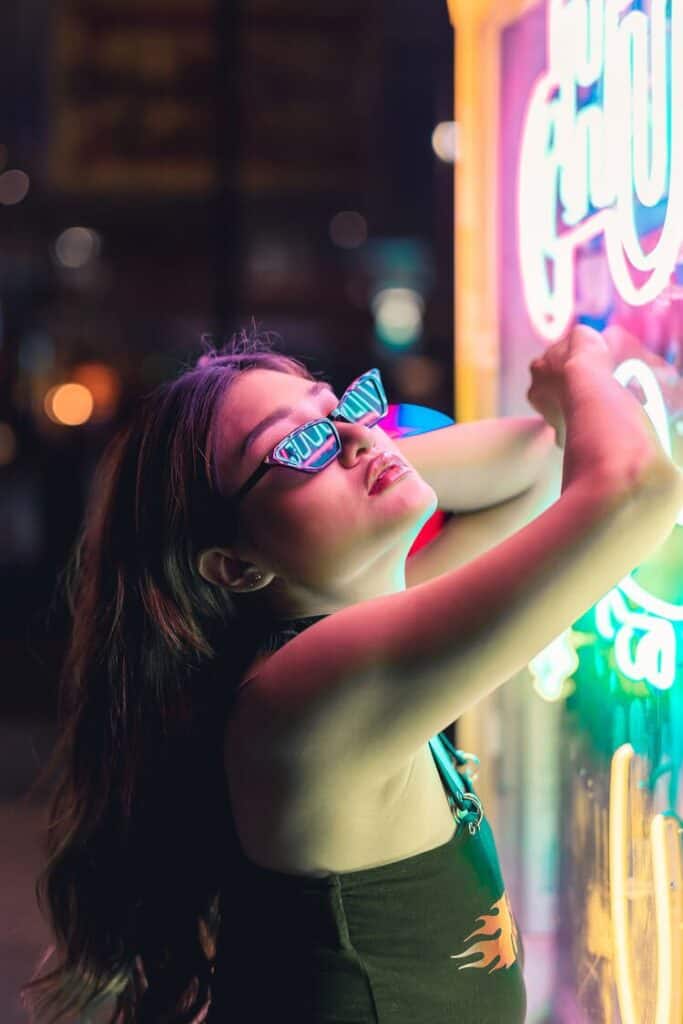 Las Vegas is known for its nightlife, and there are plenty of places to meet women and find a hookup in Vegas after dark.
Best nightclubs to hook up in Las Vegas
If you're looking for a party atmosphere, one of the best places to start is at a nightclub. These are my favorite Las Vegas hookup spots.
Party-goers can be found dancing the night away at popular spots like Marquee, Hakkasan, and Omnia. These places are always packed with Vegas chicks you can't help but obsess over, so you're sure to have your pick of the litter.
The XS Nightclub is a mega-club, and as such, it's one of the hottest spots in Las Vegas.
Drai's Nightclub is known to attract a lot of beautiful women. The club has a rooftop location with great views of the city and what's more, celebrities like it too!
Hyde Bellagio is a stylish nightclub located inside the Bellagio hotel. The club has an outdoor patio area with views of the fountains, making it a popular spot for meeting women in Las Vegas. You'll find plenty of beautiful ladies enjoying the music and dancing at this trendy nightclub.
You can also try the casinos on the Strip – they all have nightclubs with plenty of beautiful casino girls looking to dance and have a good time (and eventually get laid).
Here's a short list of other nightclubs you can't miss:
Tao at the Venetian
Oddfellows at 150 Las Vegas Blvd N #190
Jewel at Aria
Light at Mandalay Bay
Best bars for picking up Las Vegas women
If you're not into the club scene, there are also plenty of bars around town where you can pick up Las Vegas women. Just be sure to buy them a drink and make some small talk before you try to take things to the next level.
Some of the best bars for meeting Las Vegas women include Velveteen Rabbit, Herbs & Rye, and Atomic Liquors.
The Chandelier is yet another unique bar located inside the Cosmopolitan hotel. It's three stories tall and has an elegant design, making it a popular spot for Las Vegas locals and visitors alike. You'll find plenty of stunning women enjoying the creative cocktails at this stylish bar.
Bond Bar is a great option for meeting women in Las Vegas. It's located inside the Bellagio hotel and features stunning views of the Fountains of Bellagio. The bar has a sophisticated vibe and serves up delicious drinks that are sure to attract a beautiful lady or two.
The bars on Fremont Street are also full of single women who like to party it up. Many of these bars offer stunning views of the city, making them ideal places to enjoy a drink and strike up a conversation.
Don't forget to visit these bars while in Las Vegas:
ALIBI Ultra Lounge; located in the ARIA Resort & Casino
Bin 702 at 707 Fremont St
Bound; located in the lobby of the Cromwell
Casa Fuente Cigar Lounge; located in the Forum Shops in Caesars Palace
Center Bar; is located right in the middle of the Hard Rock Hotel & Casino
Best Las Vegas Dating Sites
If you're looking for love in all the wrong places, perhaps you should try one of the many dating sites available online. While some sites may be geared toward finding your soulmate, others are more focused on finding someone who likes to get down and dirty.
And then there are the Las Vegas dating sites, which are designed specifically for people looking to hook up while they're in town for a good time.
So which site is right for you? If you're not sure, take a look at our reviews of the best Las Vegas dating sites. We've done the legwork for you, so all you have to do is choose which site sounds most appealing.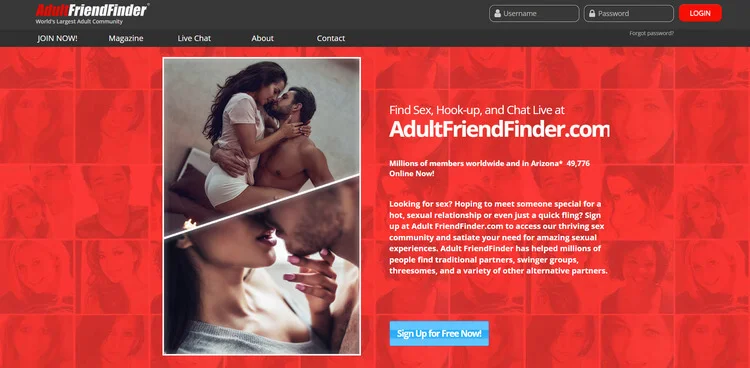 Adult Friend Finder is one of the most popular dating sites around, with over 50 million users worldwide.
The site is designed to help people hook up for casual encounters, and it has a wide range of features to help make that happen.
There's a search function to help you find users in your area, and you can communicate with other members through chatrooms and direct messages.
The site also has an app for both iOS and Android, making it easy to stay connected on the go.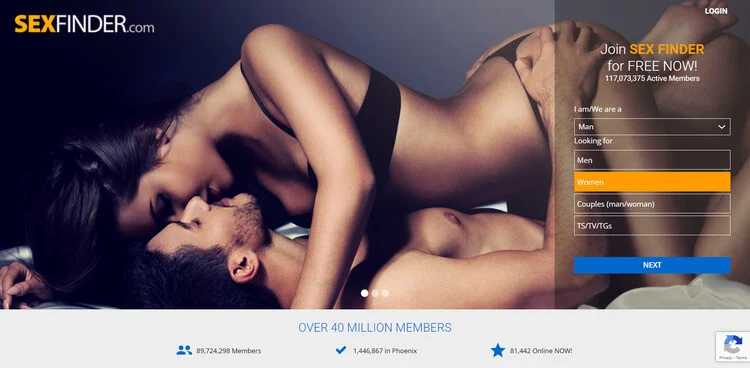 SexFinder is another option for finding a date in Las Vegas. The site has millions of users worldwide, and it offers a wide range of features to help you find someone for a casual encounter or a more serious relationship.
You can use the search function to find users in your area, and you can communicate with them through message boards and chat rooms.
SexFinder also has an app for both iOS and Android, so you can keep up with your matches at all times.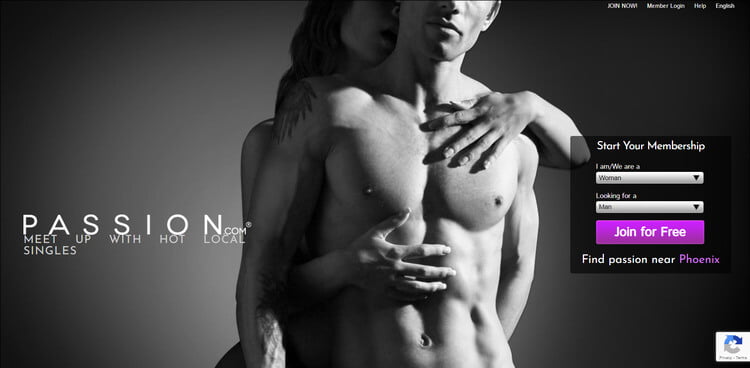 Passion, as the name itself implies, helps people discover passionate love. Unlike many other dating apps, this one focuses on helping people find matches for more serious relationships.
With over 20 million members and a wide range of features to help you find your perfect match, I'd say the odds are in your favor.
You can use the advanced search function to narrow down your options, and you can communicate with other members through messages and chat rooms.
Passion has an app for both iOS and Android, so all you have to do is start swiping!
Las Vegas Dating Guide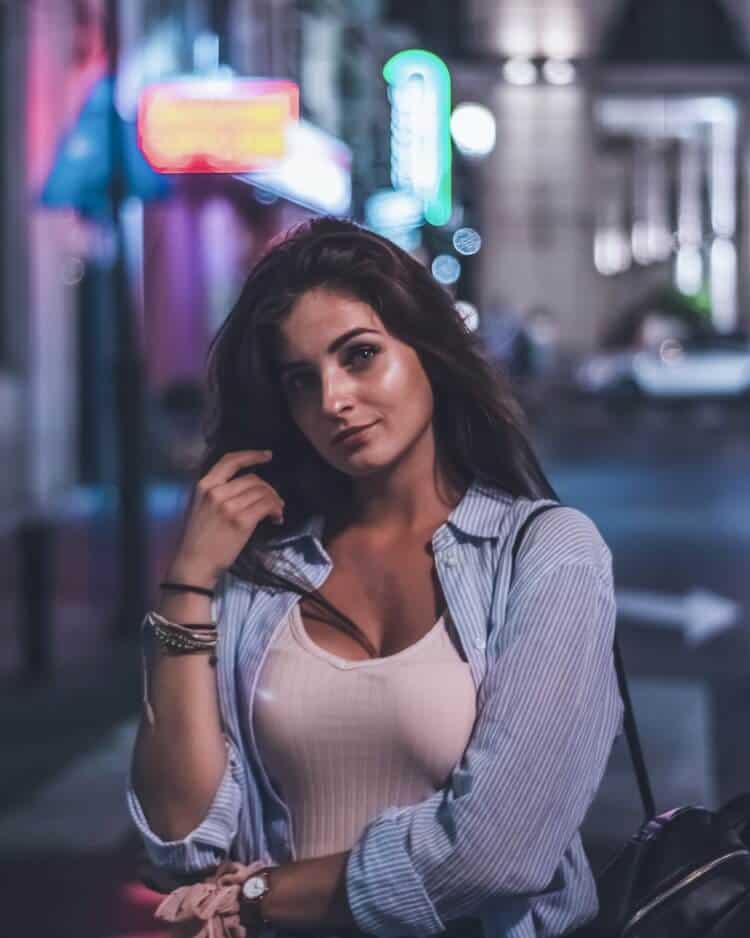 If you thought securing a date is where the game ends, you're wrong! Now that a beautiful lady has agreed to get to know you better, you'll need a more intimate environment where you can talk and really connect with each other.
Luckily, there are a lot of places, including bars and restaurants, that you can take your date to for a one-on-one date.
Nice places to hang out with your date
As mentioned above, Las Vegas has a lot of tourist attractions, parks, and landmarks. Not only can you meet Las Vegas women here, but these places are also great first-date material.
You can:
Take your date on a day trip or half-day tour
Visit one of the many specialty museums
Boost her adrenaline with an extreme sport
Take her on a helicopter or bus tour
Go to the theater
Just ask any of the locals, and they'd be happy to recommend you a few nice places.
Good restaurants and bars to take your date to
Every woman would enjoy a nice romantic dinner – a couple mouth-watering food with amazing views and Las Vegas' upbeat vibe – it's the perfect scenery to make an impression on your date.
If you were thinking of enjoying a good meal together, check out these restaurants:
Le Cirque – 3600 Las Vegas Blvd S.
Andiamo Italian Steakhouse – 301 Fremont St The D Las Vegas
Eiffel Tower Restaurant at Paris Las Vegas – 3655 Las Vegas Blvd S Paris Las Vegas
Hugo's Cellar – 202 Fremont St, Las Vegas
EDO Gastro Tapas & Wine – 3400 S Jones Blvd Suite 11A, off DI and Spring Mountain, Las Vegas
Whether you're thinking of trying the local American cuisine or you wish to get some Italian pasta, there are plenty of American and European restaurants you can spoil your taste buds at!
If you and your date seem to hit it off, continue the night at one of the many bars I mentioned above and dance the night away!
What You Need to Know Before Dating a Las Vegas Woman
Here are some final tips for picking up Las Vegas girls:
Be confident: Vegas women are attracted to confident men. So make sure you project confidence when you're talking to them.
Dress to impress: Las Vegas is a very stylish city, so dress for the occasion. Spend a bit more time than usual on choosing your attire when going out to meet women if you want to score.
Have a great time: Sin City is all about having fun. Don't be stuck up and unwilling to try new things. When going out, go out with an open mind. It's the only way you can have fun and show your date a good time.
Be prepared: Have your pick up lines and conversation starters ready before you go out. Las Vegas is always buzzing, and the lady of your choosing has probably heard it all by now. Stay on top of your game and try to be 'innovative' when chatting her up – this will help you avoid any awkward moments.
Make your move: Don't be afraid to make a move on a Las Vegas woman. If you see someone you're interested in, go up and talk to her. Las Vegas is a city full of opportunity, so seize it. As I said, they like confident men, so man up and show it!
Enjoy dating Las Vegas women
There's no place like Las Vegas when it comes to having fun and living life to the fullest! Sure, you'll enjoy your time there even if you go solo, but take my advice on this – go out and meet a nice woman – this is how you'll truly live!
Now that you're equipped with all the info you need to start dating and getting laid in Las Vegas, the ball is in your court!
If you are not confident about approaching Las Vegas women, you can always sign up for one of the dating sites listed above and see what the vice city has to offer!