Taking a work break over at Colorado Springs did wonders for my mental health. I guess we all need a breather every once in a while – and for some of us, that involves going on a jeep tour through the Royal Gorge and getting a bird's eye view over the city in early morning balloon rides.
Enough of my adventures, though. You're here because you want to know where can you meet single women in Colorado Springs. My short stint in this part of the world opened me up to a vibrant culture, and relaxed vibe – and the babes are particularly friendly and open to conversation. Once in a while, you do get extra lucky if you can charm your way.
So here I will take you through:
Where to Meet Colorado Springs Girls During the Day
Best Places to Hook Up With Single Women in Colorado Springs at Night
Colorado Springs Dating Sites to Find Hookups
Colorado Springs Dating Guide
What You Need to Know Before Dating a Woman from Colorado
Where to Meet Colorado Springs Girls During the Day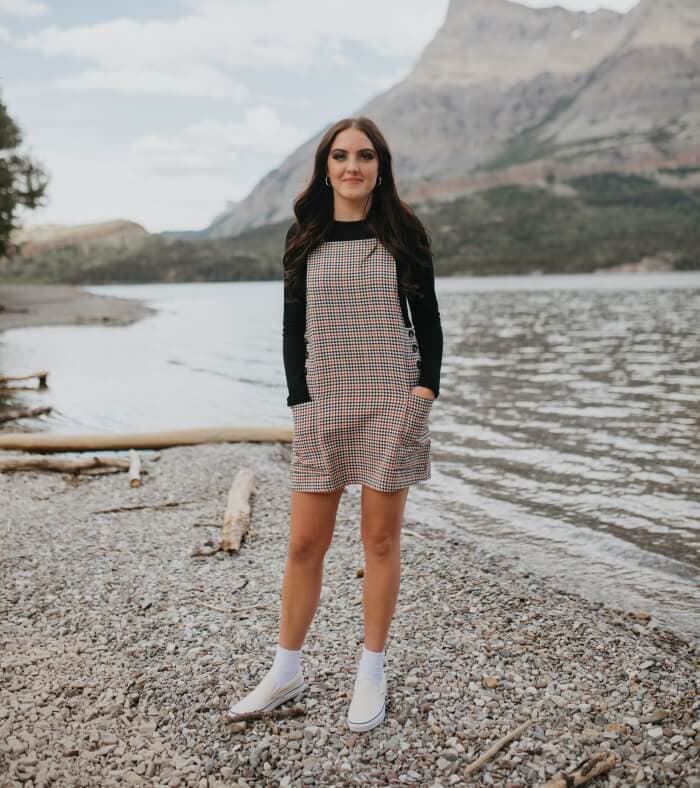 Daytime gives you more opportunities since there will be plenty of singles going up and about their day – but of course, that doesn't mean it'll be easy since there won't be alcohol to calm your nerves or loosen up the ladies enough to open to mingling with strangers. Plus, singles in Colorado Springs are not short of choices, so competition can be stiff. However, going to these spots that provide a relaxed setting will enable you to get the conversation going.
Shopping malls
The open-air Promenade Shops At Briargate (1605-1925 Briargate Pkwy) attract locals with its major brands.
The lowkey Citadel Mall with casual dining (750 Citadel Dr. E).
Broadmoor Towne Center (Broadmoor Town Center, 2250 Southgate Rd) that's a chick magnet due to its numerous clothing stores.
Cheyenne Mountain Shopping Center (1670 E Cheyenne Mountain Blvd, Colorado Springs), where you can bring your day game to the ladies strolling around.
Parks and outdoor areas
Memorial Park (1605 E Pikes Peak Ave)
Bear Creek Regional Park East (Colorado Springs, CO 80905)
John Venezia Community Park (3555 Briargate Pkwy)
Acacia Park (115 E Platte Ave)
Bancroft Park (2408 W Colorado Ave)
You can also check out popular hiking trails like Ute Valley Park, Palmer Park (Yucca Flats Trailhead), Edmondson Trail Head, and the Paul Intemann Trail.
Landmarks and tourist attractions
Garden of the Gods Visitor & Nature Center
Colorado Springs Pioneers Museum
Cheyenne Mountain Zoo
Cheyenne Mountain State Park
Twin Spring
World Figure Skating Museum
Colorado Springs Nightlife For Singles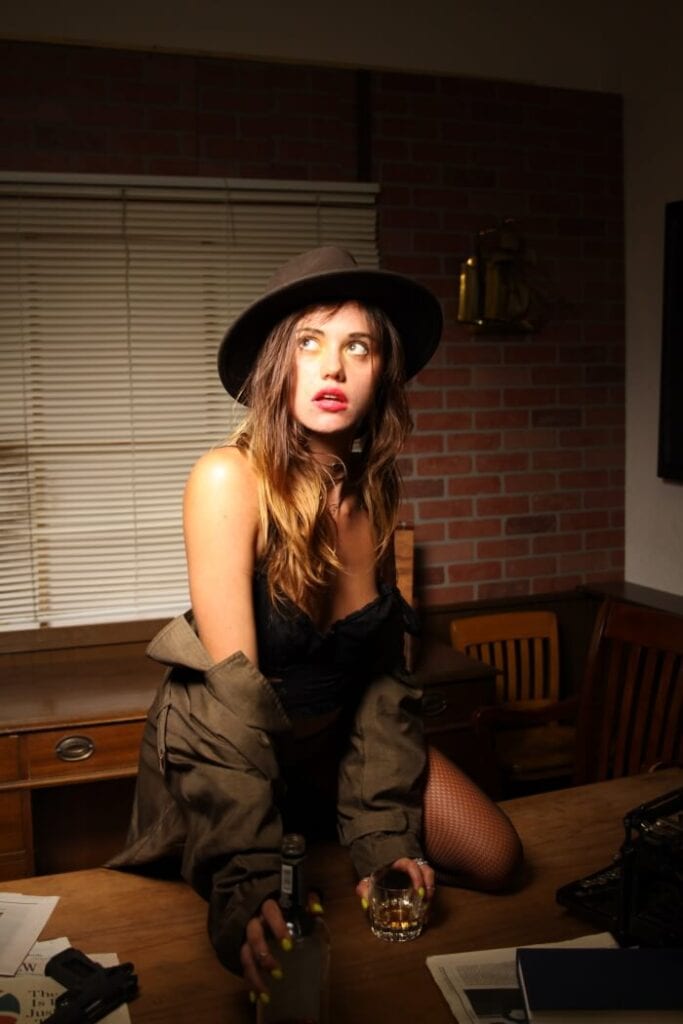 Colorado Springs offers a wide variety of options for nightlife and entertainment, giving singles plenty of opportunities to meet someone special. With its numerous bars, restaurants, nightclubs, and live music venues, the city is bustling with activity late into the night.
The city's thriving pub scene provides a great atmosphere for singles to mingle and connect with one another. With an array of craft beers and cocktails on tap, it is easy to find something to please anyone's palate. Music lovers can find everything from classic rock to country at dance clubs and pubs around town.
For those who prefer a more low-key evening, there are several cozy lounges serving up specialty drinks in a relaxed atmosphere. Art galleries featuring local artists also make for an interesting evening out. Colorado Springs also has a number of festivals throughout the year that offers great opportunities to meet others who share your interests.
Overall, Colorado Springs is an excellent place to meet single women at night. With its diverse range of entertainment options and vibrant social scene, it is ideal for anyone looking for some good conversation in an enjoyable setting.
Best nightclubs for hooking up in Colorado Springs
For this city, downtown spots like Tejon Street around Platte Avenue are known for their parties, so that'll be a good place to start. Specific nightclubs you can check out include:
The Black Sheep (2106 E Platte Ave) that's all about dancing, and there are no seats around. Yeah – you'll be standing the entire period you're here – but this gets you more up close and personal with the Colorado Springs ladies you'll be chatting up.
Copperhead Road Bar & Nightclub (3330 Academy Blvd N), where the open mic nights draw in lots of people.
Mansion (20 N Tejon St) with locals dancing to 70s, 80s & 90s music.
El Huracan Night Club (2330 S Academy Blvd), you can mistake for a cartel front from movies and has an energetic crowd within.
Best hookup bars in Colorado Springs
Peak 31 @ Union Station (2419 N Union Blvd) is a chill spot with live bands. Watch your behavior, though, since there are plenty of veterans who come here for drinks.
Gasoline Alley (28 N Tejon St) with live music and a rooftop deck.
Cowboys (25 N Tejon St), where you can also get free country dance lessons as you charm the babes.
The Public House (445 E Cheyenne Mountain Blvd), with the standard bar and grill that gets busy on Friday nights and weekends.
Lulu's Downstairs (107 Manitou Ave), a live music venue where locals show up for concerts.
The Whiskey Baron Dance Hall & Saloon (5781 N Academy Blvd), complete with its cowboy theme and live bands.
Jack Quinn's Irish Pub & Restaurant (21 S Tejon), with great food and service.
Tony's (1224, 326 N Tejon St), that's essentially a sports and dive bar.
Back East Bar & Grill (9475 Briar Village Point #168) has live music and occasionally holds event nights.
Colorado Springs Dating Sites to Find Hookups
If you're not on some kind of dating app, you're missing out on chances to meet stunning singles in this region.  Your chances of successfully getting laid will increase dramatically if you get into platforms where local babes are already declaring their interest. These include: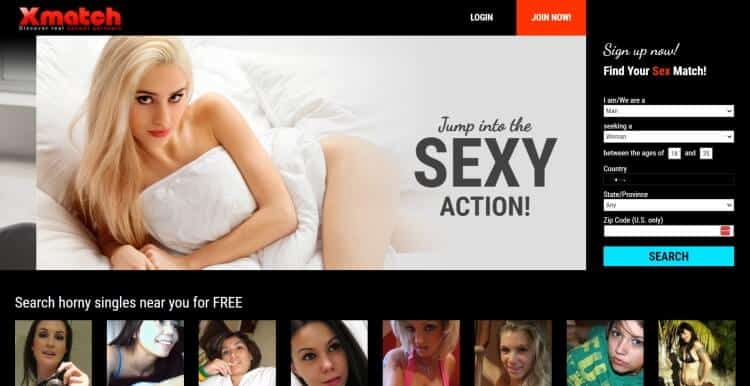 Members here are all about casual hookups and exploring their sexual fantasies – and its popularity has seen it gain 96 million users from around the world. Most of the users are in their late 20s and early 30s, but only about a quarter of those are actually women. With a free account, you can add profiles to your hotlist, send winks to users, broadcast your show and cast your vote in the "Hot or Not" game.
You'll need a Gold membership to view the full profiles of other users, though; contact them and access the Sex Academy blog. Using the advanced search, you can find local Colorado babes and also filter them down by their aspects, like their appearance and kinks.
No mobile app for Android or iOS platforms.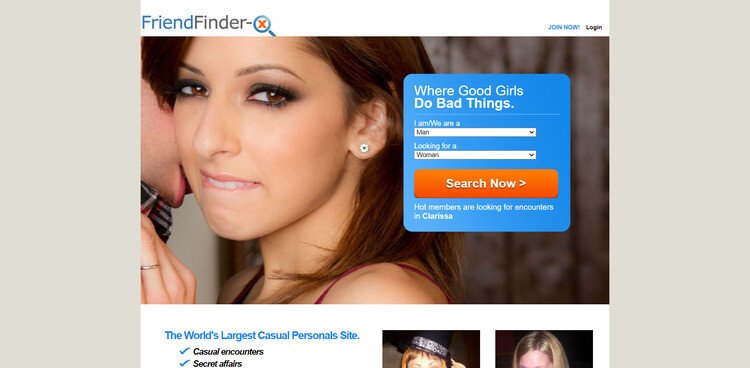 This platform brings together singles and couples exploring their sexual sides and has over 90 million members. Over half of its users range between 25 and 44, and here there are more women than men, giving you better chances. It's packed with erotic blogs, explicit photos, and videos – and the Personality Type quiz enables you to be matched with members who are more of your type. You can add matches to your hotlist. The "Live Action" section contains live model video chats and webcams, and the Connexion feature enables video cyber sex.
You can also search users based on those who are near you, VIP members, and individual kinks. The Compatibility Chart shown on user profiles shows you how much you are compatible with a particular individual. No mobile app has been released for the platform.
Match.com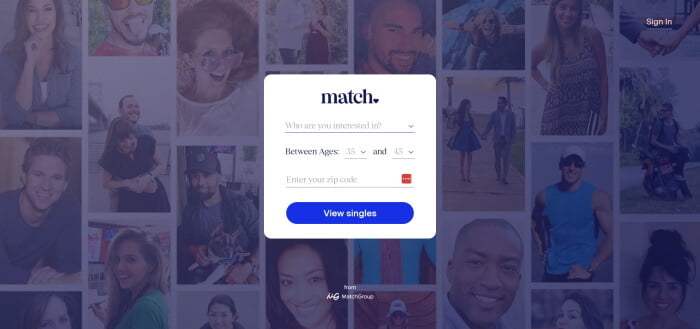 Here you get over 20 million global users, a free 72-hour trial for you to check out its features, and profile search access to scout through the local Colorado babes on the platform. It's one of the world's oldest dating sites and has a friendly UI both on the desktop site and mobile app – available on both Apple App Store and Google PlayStore. Plenty of fake profiles, though, but most of the paid members are actual humans. To get quicker results, you can boost your profile and have it get to the top of users' suggestion lists for an hour through the "MatchMe" feature. With the "MatchPhone," another paid feature, you can communicate with other members through calls that are made to custom numbers – keeping the identity anonymous.
Colorado Springs Dating Guide
Once you got to seduce a beautiful woman from Colorado Springs, you'll need to show her a good time. Here are places you can go to impress her on the first date :
Nice places to hang out with your date
Play arcade games at the Manitou Springs Penny Arcade.
If she's really a coffee lover, take her to Story Coffee Company.
Bond over escape games at 21 Keys Escape Rooms
Go for a comedy show at the Loonees Comedy Corner
Note that Colorado Springs has a high-desert climate, which makes the weather quite erratic. It can change quickly – so check out the weather forecasts while planning your next date. If those clouds look threatening, reschedule or change the venue. No one wants to look forward to a relaxing date and only end up getting drenched or sunburnt.
Good restaurants and bars to take your date to
The Rabbit Hole (101 N Tejon St), especially with the booths
The Italian Ristorante Di Sopra (4 S 28th St)
Carlos Bistro (1025 S 21st St), an upscale spot
The Wobbly Olive (3317 Cinema Point), with its unique selection of cocktails
Mood Tapas Bar (218 N Tejon St Suite 100) is a bit on the higher end but worth every penny
What You Need to Know Before Dating a Woman from Colorado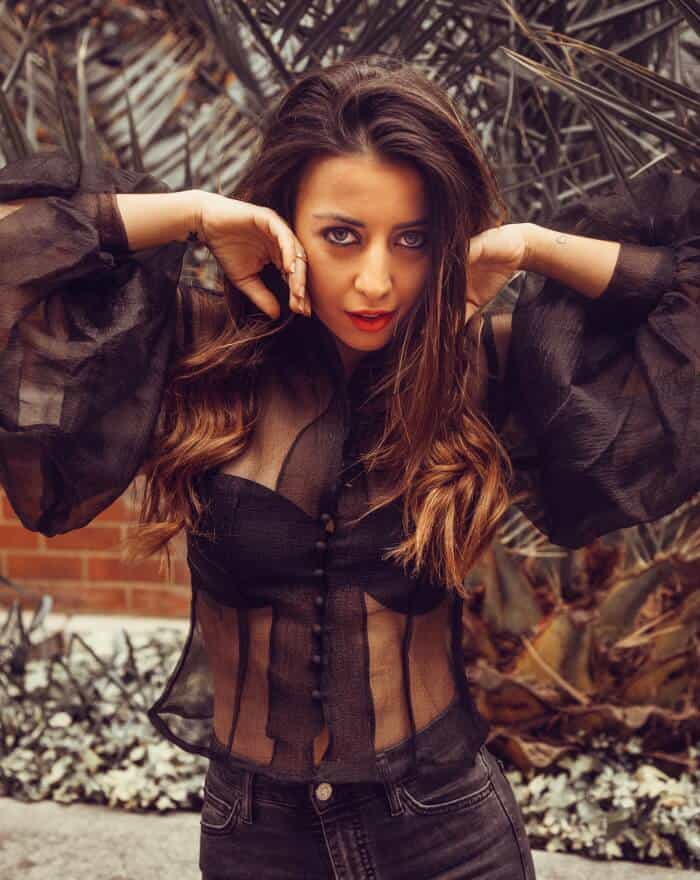 Many of the nights here are mind-numbingly cold, so Colorado singles do crave that extra body heat from a companion in the sheets. And of course, one thing usually leads to another…
Expect her furry friend to tag along
There's a reason why Colorado frequently bags the No. 1 position for the most dog-loving state in the U.S. Some cities even have more dogs than children. So, when you see her with a bulldog or mutt, don't let it come off as a shocker. Side note: Your attractiveness in the local women's eyes shoots up if you have a dog.
She probably loves snow sports
These are a favorite for local Colorado babes. So, you may be in for some free ski lessons if you're from out of town and want to try something new. Makes for a fun date either way.
Working out comes in all forms
Colorado babes can have gym bodies without actually stepping into the gym. There are so many outdoor activities for them – from biking to skiing and hiking, that they are naturally fit. No surprise that the state is one of the most active in the U.S. and clocks the 2nd lowest rate of obesity. That hot bod is something to look forward to when the date goes well, and the clothes come flying off.
Enjoy Dating Colorado Springs Women
There you have it. Colorado Springs is a great place to visit and enjoy yourself away from the hustle and bustle of daily life. The sights and sounds here are much more enjoyable with a lovely lady by your side.
Heading out to these locations listed here will enable you to meet potential partners to spend your time with – and signing up on the dating sites puts you on the radar of sexy single women who are already on the prowl for some action in the sack.