Are you looking for the best places to hook up with girls in Los Angeles? Well, look no further!
Whether you're a local searching for a good time or just visiting LA, we have all the information you need to know how and where to meet women in the City of Angels.
From rooftop lounges and secret dance clubs to traditional sports bars and restaurants – we'll take you through some of the most popular locations in town known for attracting gorgeous ladies.
So get your dancing shoes on, grab your Matcha latte, and let's explore all that Los Angeles has to offer as far as hooking up goes!
Where To Meet Los Angeles Girls During the Day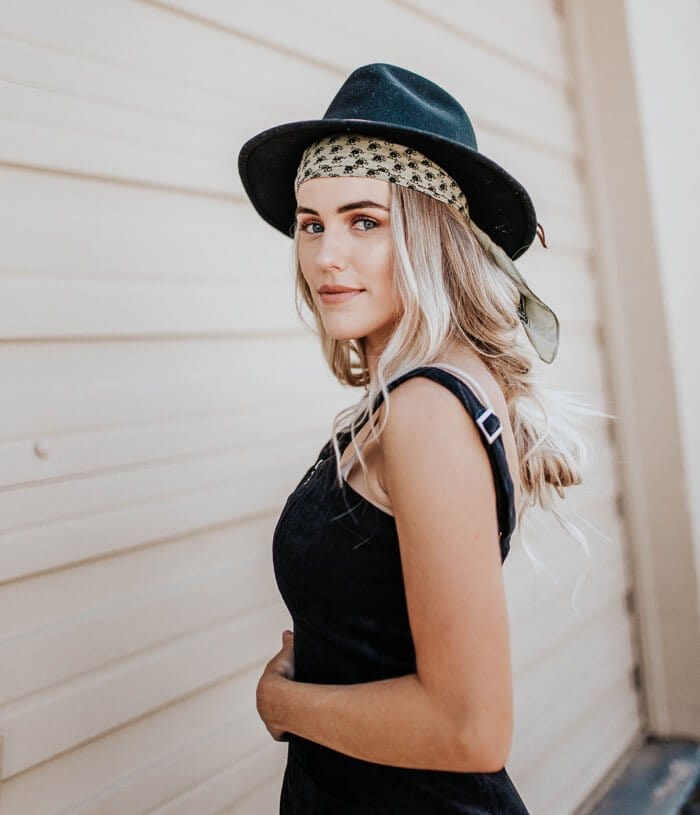 If there is one thing LA doesn't lack, it is gorgeous women! You can literally find them around every corner, but their favorite hanging spots are the sandy California beaches.
Girls with tight bodies and perfect tans, sipping on cocktails, and soaking up the sun are a sight for sore eyes, so all you have to do is find the courage to approach them. Here are the best beaches in LA to start at:
Santa Monica
Malibu
Playa del Rey
When it comes to meeting girls during the day in Los Angeles, there are also some typical options with a lot of foot traffic, such as shopping malls. They are trendy spots with a wide selection of stores, restaurants, and bars, which makes them the ideal place to meet someone new.
LA's most popular shopping locations include:
The Grove
Westfield Century City
The Bloc
When the weather allows, parks and outdoor areas are also great places to meet girls in LA under the hot California sun.
Being one of North America's largest urban parks, Griffith Park offers over 4,000 acres of trails, playgrounds, sports fields, and picnic areas for visitors to enjoy.
Other outdoor spots worth mentioning include Venice Beach Boardwalk and Santa Monica Pier, both iconic beachfront destinations that draw thousands of visitors each year.
Finally, landmarks and tourist attractions are always great locations to meet people while sightseeing in Los Angeles. Not only will you have the opportunity to visit some of LA's most iconic spots, like Hollywood Boulevard or Universal Studios Hollywood, but you also get to mingle with other tourists from all around the world.
Whether hiking up Runyon Canyon Park or exploring Downtown LA, you might be surprised just how many cool ladies you come across!
Los Angeles Nightlife For Singles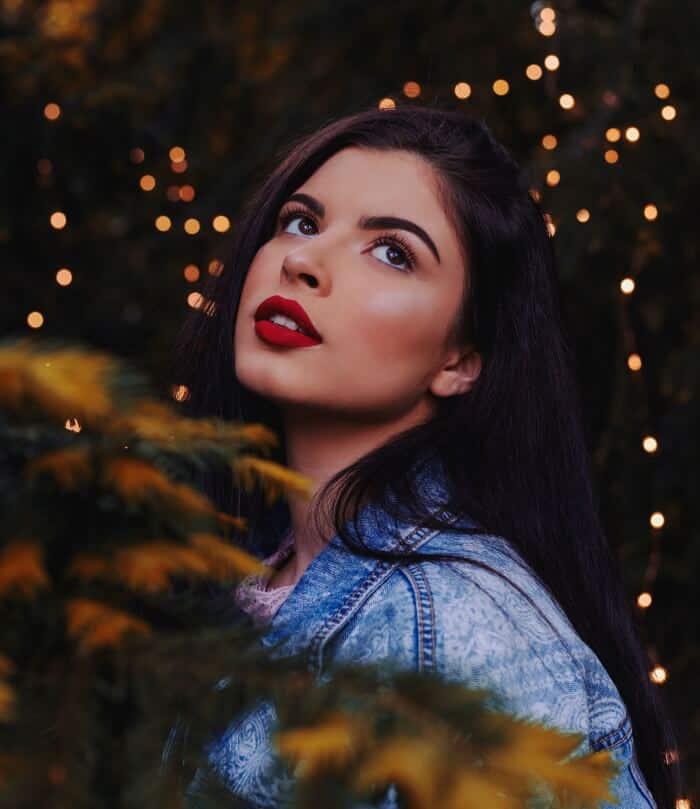 The City of Angels brims with electric nightlife, and it's easy to understand why everyone from the stars down to us mere mortals flocks here. It truly is a place where anyone – celebrities or not – has chances for wild rendezvous among beautiful people.
You never know who you may cross paths with as you explore LA by night! So, whenever you catch some Saturday night fever, there's no better place than the City of Angels!
We're here to offer up our insider scoop so you can find the ultimate spot for dancing, drinking, and hooking up – let's take a look at the best clubs and drinking bars in town.
Playhouse
Avalon
The Argyle
Warwick
Los Globos
Bar Sinister
Hyde Sunset
Academy Nightclub
Paris at Night
Station1640
Bootsy Bellows
If you don't feel like going out of your way, downtown LA is another popular party area with vibrant nightlife and insanely hot females.
Here are the best places for bar hopping and hooking up with girls in Los Angeles:
La Cita Bar
Exchange Club
Mayan Theater
Elevate Lounge
Das Bunker
The Airliner
Conga Room
But Los Angeles is such a massive place that there are many other amazing clubs and bars to pick up gorgeous LA girls, including:
The Mint In Beverly Hills
ShoreBar or The Room In Santa Monica
Bar Bandini in Echo Park
Los Angeles Hookup Sites
Tired of cruising the LA bars and clubs with no success? Why go through awkward social encounters when you can find your perfect match online? Here are the three most visited hookup sites in Los Angeles: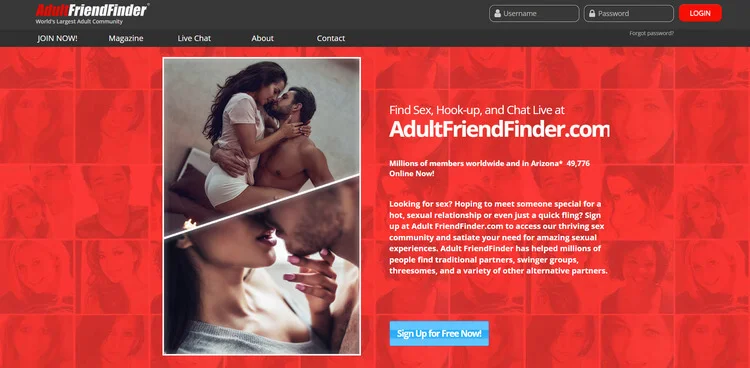 With Adult Friend Finder, exploring your deepest desires has never been easier. This adult dating site is the place to be for anyone and everyone who wants some excitement in their life – from couple sharing to polygamy and beyond!
With over 80 million members worldwide ready for action, AFF offers an easy-to-navigate desktop version and mobile app with three premium packages, starting at as little as $10/month.
Even if you don't feel like investing in online dating, you can still join the platform as a free member and get the lay of the land.
Unfortunately, the website hosts more male than female members, but that doesn't mean you can't find a hot LA girl who's down for anything.
Just beware of those pesky bots & fake profiles that are waiting for someone new like yourself.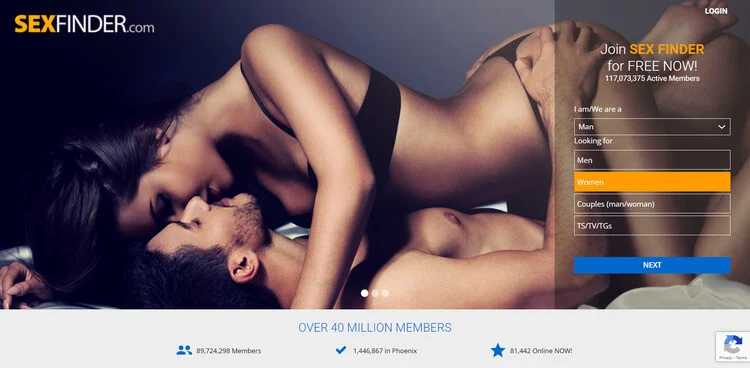 SF is the ultimate destination for people who are seeking uncomplicated, passionate encounters. This platform allows you to find a perfect match based on your desires and sexual preferences.
SexFinder has great communication features, such as webcam streaming, adult chatrooms, and live chat. Plus, you can filter through an extensive selection of kinks that range from massage to foot fetish and much more. Unfortunately, messaging functions are reserved for premium members only.
Creating a dating profile on SexFinder is free, but if you want to use the site's best features, you'll have to spend a few bucks. Gold membership starts at $19.95, but you can also pay for Adult Movies, Search Highlights, and Private Chat.
You can even give virtual gifts and coin tips. And if that doesn't do it – you can upgrade your membership through gift cards like Starbucks or Walmart.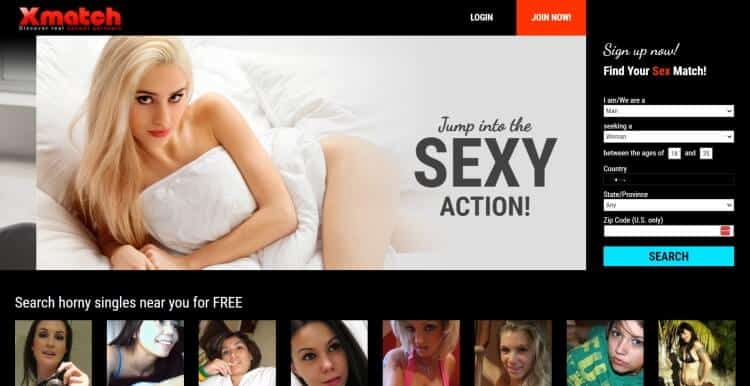 XMatch is the perfect place to take your online dating game up a notch. No need for gloves here, just let it all out! It's an inviting atmosphere full of spiciness designed specifically with swingers and couples searching for that third wheel in mind.
Featuring extensive search functionality, you can browse and find partners with the same sexual interests or indulge in some virtual flirting or arrange an IRL sex session. Lucky for you, attractive LA women often post saucy images on XMatch, leaving little to the imagination.
You can also connect with members live through video streams free of charge, and when things really warm up, there are adult chatrooms ready to ignite any steamy conversation between new friends and partners alike.
Go ahead and upgrade your membership to Gold if you want even more access at just $11.95/month. But if you are not ready to commit yet, you can buy points and use them on the features you like best!
Los Angeles Dating Guide
The great thing about big cities like Los Angeles is the countless spots perfect for dating and hooking up with attractive women. Whether you can't get enough of drinking and dancing or prefer a more subtle setting, LA has it all!
If you are among the lucky ones whose one-night stand turned out to be a gem, now it's time to show your girl your refined side. Here are some great ideas to consider.
Nice places to hang out with your date
So, if you're feeling the spark of something special, we believe Los Angeles has the perfect date spot for you! Take in the culture and beauty of LA's best museums, such as The Getty, LA County Museum of Art, and Autry Museum, or take a stroll through The Hollywood Sculpture Garden – it'll definitely give you something to talk about with your date.
Sounds too "cultured" for you? Give these a try:
LA Arboretum
Lost Spirits Distillery
Arts District
Griffith Park
Sunset Strip
Hollywood Walk of Fame
Malibu Lagoon
Venice Canals
Universal Studios
Marina del Ray for waterfront dining
South Bay Bicycle Trail
Good restaurants and bars to take your date to
Even if you don't feel like clubbing till the early morning, we still got you covered. How about sharing some laughs after a nice candlelight dinner? After all, not all LA girls are party animals or beach babes.
Think fine dining with captivating ocean views, strong cocktails to set the mood, or an intimate spot featuring some amazing eats. Here are our picks:
Yamashiro
Cicada Restaurant
71 Above
Nobu Malibu
Commissary
The Little Door
The Three Clubs
Perch
Olivetta
If that Cali wine doesn't get you too tipsy, you can continue the night in some of our favorite comedy clubs in the city, including:
Laugh Factory
Hollywood Improv
The Comedy Store
Largo
What You Need To Know Before Dating a Woman from LA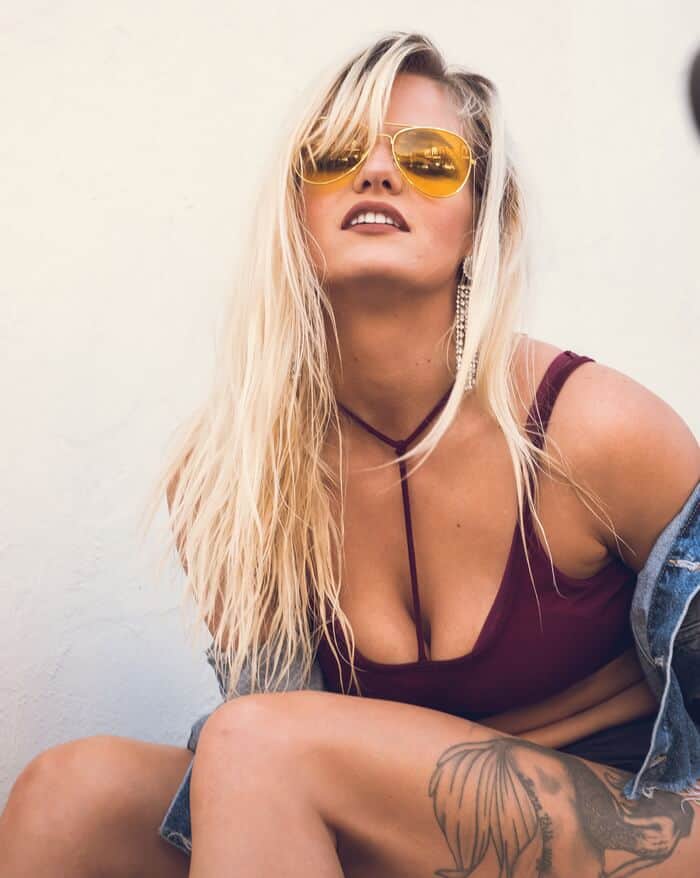 Everyone is dressed up, even when walking the dog in the park.
You never know who you might run into when out and about in LA, so you better dress to impress. For someone from out of town, it may be hard to understand, but you better follow suit if you want hot Anelino babes to notice you.
Your face sounds familiar!
Due to easy access to cosmetic procedures, many women (and men) in Los Angeles choose to enhance their physical appearance through surgery or injections. So don't be shocked if an attractive lady turns out to be much older than she looks – it's nothing unusual here!
Everyone is part of showbiz!
Sooner or later, you will date an actress, producer, model, screenwriter, stunt double, or an extra! Everyone comes to LA hoping they will be Hollywood's next big thing!
Being divorced with a kid is a plus.
I know it sounds unreal, but LA women often prefer men with kids. It shows they can be responsible, kind, and loving. So, if you are a single dad yearning for fun, just ship yourself to the West Coast, and we're sure you'll find an "Angel" to take care of you!
Don't judge a book by its cover.
However, seeming rich and being rich is not the same! You'll see many LA women flaunting brands or driving insane cars, but it doesn't mean they can afford their rent. Not everything you see in Hollywood is real!
Enjoy Dating Los Angeles Women
So there you have it – all the info you need to have to meet single women in Los Angeles. Whether you give online dating a go or try your luck at the bar, with a like-minded lady by your side, the fun is sure to be multiplied. So what are you waiting for? Are you ready to hook up with hot LA singles?