Ah, Florida! Home to not only gorgeous beaches, beautiful sunsets, and delicious citrus fruits, but also a vibrant dating scene that offers a diverse range of opportunities to meet new people and make romantic connections. Whether you're on the prowl for a soulmate, seeking a casual fling, or just trying to make new friends, the Sunshine State has got you covered.
From the pulsating energy of Miami's nightlife to the seductive allure of Key West's beaches, the options are endless. Throw in a dash of local dating apps and sites unique to Florida and you've got the perfect mix for love, fun, and sun-kissed romance. But we'll get to that later.
In this comprehensive guide, I'll take you through the must-know cities, the best places to mingle, the most effective dating apps, and even the do's and don'ts when dating in Florida.
Buckle up, folks, it's going to be a thrilling ride!
The Best Florida Cities to Meet Single Women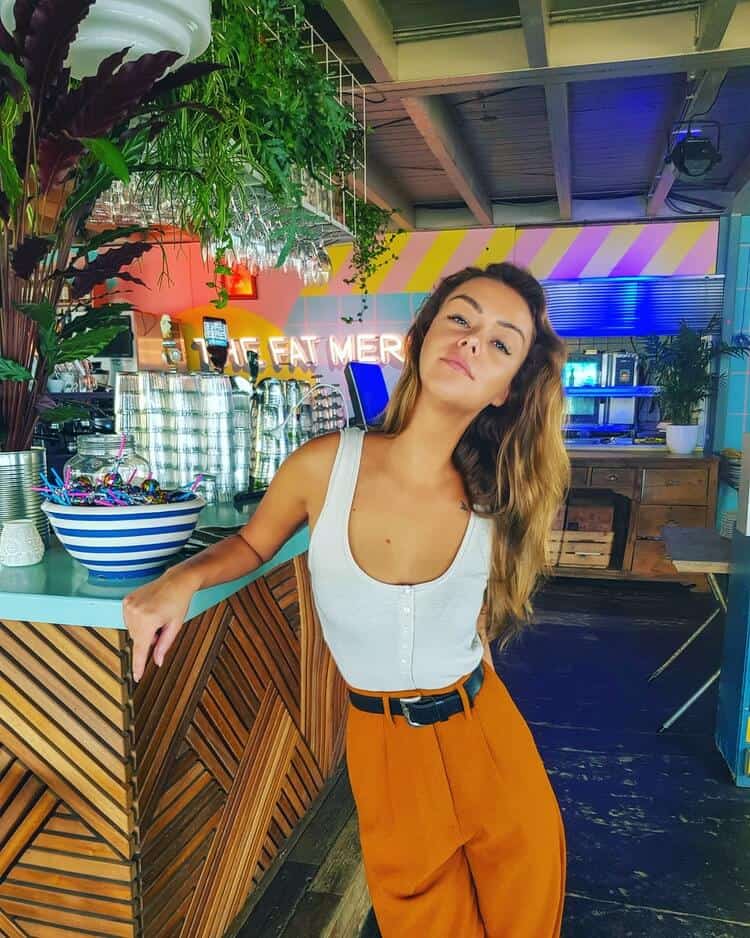 Florida's a veritable playground for the single man, teeming with adult singles and boasting a more than respectable ratio of women to men. Let's see where in Florida you'll have the best chances to hook up with beautiful women.
Miami
When it comes to Florida's cities, Miami is the sparkly jewel in the dating crown. Known for its vibrant nightlife, South Beach is a melting pot of cultures, attracting an array of women from all walks of life. Whether you're into salsa or street art, there's a good chance you'll find a chica who shares your interests. The dating scene here is as hot as the sand under the afternoon sun, with a dizzying number of men and women out to meet people and form connections.
For the best spots to meet local women in Miami, you've got to get into the heart of the action:
Start with the iconic South Beach—besides its sun-kissed sands, it's also home to a string of exciting clubs and bars.
If music and dancing are your scenes, LIV and Story are the places to be.
If you prefer a quieter scene, the artsy district of Wynwood offers cool bars like Gramps, where you might just meet a creative soul.
As for events, don't miss the Miami Carnival in October, which is quite the local dating extravaganza.
Orlando
Beyond the magic of Disney, Orlando offers a dating scene that's as thrilling as a ride on Space Mountain. Despite its reputation as a family destination, the city's got a vibrant nightlife and a growing number of adult singles looking for love—or just a bit of fun.
Orlando's nightlife is teeming with hotspots, and Downtown Orlando is at the center of it all. From the laid-back vibe of Hanson's Shoe Repair (it's actually a speakeasy-style bar) to the live music at The Social, the opportunities to meet women are plenty. Events like the Orlando Beer Festival or the frequent concerts at the Amway Center also offer great chances to mix and mingle with local Orlando ladies.
Daytona Beach
When most people think of Daytona Beach, they think of racing. But gentlemen, start your engines, because the dating scene here is fast and furious. I even wrote a specific guide to hookup in Daytona Beach.
The Main Street Pier is the perfect place to start your night. A combination of bars, restaurants, and scenic views, it's a favored haunt of single women. For those looking to make the most of the Florida sun, beachside events like the Daytona Beach Bandshell concerts or the annual Biketoberfest are fantastic opportunities to meet potential partners.
Tampa Bay
Forget the pirates—Tampa Bay is all about the treasure trove of single women. The city's dating scene is as refreshing as a gulp of rum on a hot Florida day.
You'll find a variety of local dating hotspots scattered across the city:
Head to the SoHo district for its trendy bars and clubs, like the cocktail-centric Bar HWRD.
Or make your way to Ybor City, a historic neighborhood brimming with nightlife options.
Don't forget about the Gasparilla Pirate Festival—it's not just a parade, it's a social event attracting fun-loving folks from all around and a great place to hook up with single Tampa Bay women.
Key West
Key West, the southernmost city in the continental U.S., is a little slice of dating paradise. Yes, it's a tourist hub, but beneath that façade, you'll find a vibrant community of locals looking to meet new people.
Considered the main drag, Duval Street is filled with bars, restaurants, and clubs. Check out spots like the Green Parrot for live music or the lively Sloppy Joe's, a favorite hangout of Ernest Hemingway. Events such as the Key West Film Festival or the Fantasy Fest Parade can provide unique opportunities to hook up in Key West.
And with that, let's segue like a beach sunset into the next phase of Florida dating—the best dating sites and apps in Florida.
5 Best Dating Sites in Florida
Let's explore the best dating websites and apps in the state that can help you find that elusive 'perfect match.'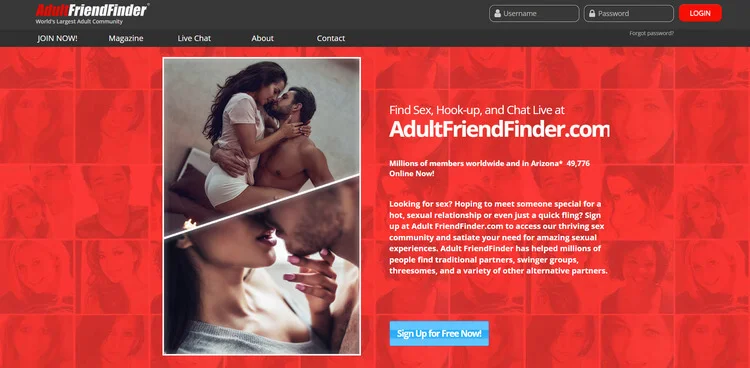 If you're in the market for casual hookups or friends with benefits, AdultFriendFinder is your golden ticket in Florida. This site isn't about finding your future spouse or meeting your in-laws; it's about embracing your wild side and enjoying a more, shall we say, 'physical' side of dating. The platform is particularly popular among a younger crowd, with a reputation for embracing diversity and inclusivity.
AdultFriendFinder stands out with features like 'Hot or Not' games and live video streaming, which help to break the ice and encourage interaction. Another notable feature is the 'Blogs and Magazine' section where users can seek advice, share experiences, or just entertain themselves with erotic stories. It's like a mix between a dating site, a social media platform, and an adult content site, all rolled into one.
While it does offer free membership, to truly dive into the deep end, you might want to consider a paid membership. With prices ranging from $20 to $40 a month, depending on the length of your commitment, you get additional features like priority customer service, unlimited gifts, and full access to profiles and videos.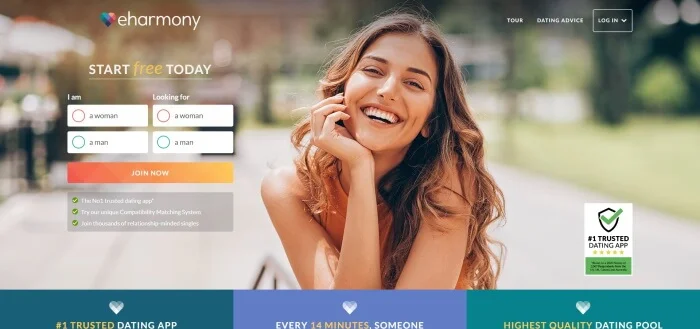 When it comes to finding long-term relationships in Florida, eHarmony is the equivalent of the perfect beach sunset – reliable, beautiful, and, more often than not, a fitting end to a day's search. Known for its detailed compatibility quizzes and matchmaking algorithms, it's for folks who aren't just after a fling.
One of the most interesting features of eHarmony is its Compatibility Matching System, which focuses on creating deep connections based on personality traits. It also offers video dating for those who want to make connections from the comfort of their own home.
Pricing on eHarmony can range from $10 to $60 a month, depending on the length of your subscription. While it may seem a little pricey, the high success rate and dedicated user base make it a worthwhile investment for serious relationship seekers.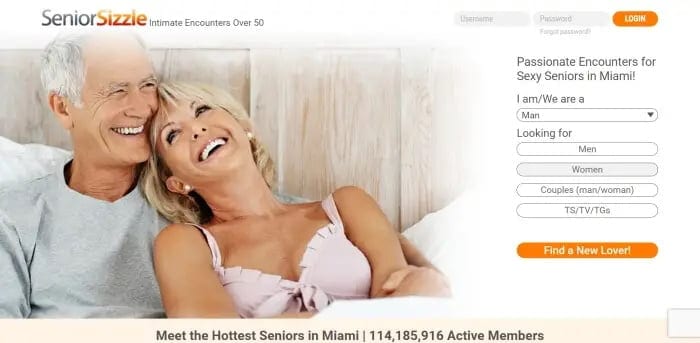 If you're a mature Floridian looking for some sizzle, SeniorSizzle.com could be your hotspot. This site caters specifically to the over 50 crowd who are looking for anything from friendship to casual hookups to long-term relationships.
The website offers an easy-to-use interface, search options by location and interests, and a community forum for additional interaction. Plus, they've got a 'Sex Academy' to keep things, shall we say, spicy.
Memberships range from $20 to $40 per month. And remember, age is just a number, but satisfaction is priceless.
Match.com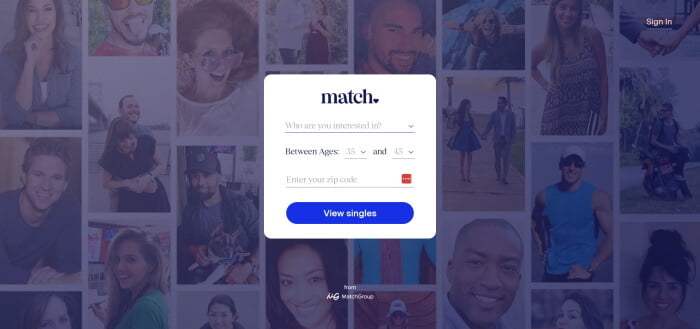 Match.com is the Everglades National Park of dating sites in Florida: it's got a bit of everything for everyone. Whether you're looking for a casual date or a serious relationship, Match.com's large user base and robust matchmaking features make it a staple in the Florida dating scene.
Among the key features of Match.com are the Daily Matches, advanced search filters, and the unique 'MatchEvents' that provide members with real-life opportunities to meet potential matches at fun, pre-planned outings.
Membership prices can range from $20 to $45 per month, with various benefits for paid members including seeing who viewed your profile, sending messages, and keeping track of those you like.
Zoosk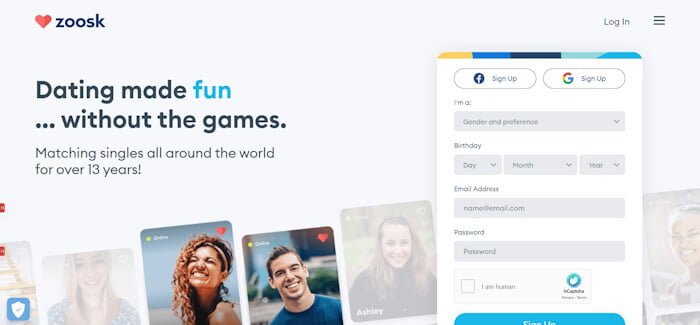 Finally, Zoosk is the vibrant, multifaceted gem of the Florida dating site scene, welcoming all relationship types and sexual orientations. With a massive user base, Zoosk uses behavioral matchmaking technology to learn from your actions and preferences, adapting to find you better matches.
Notable features of Zoosk include the Carousel, which lets you quickly decide whether you're interested in a match, and SmartPick™, which gives you suggestions based on your behavior on the site.
Zoosk offers free and paid memberships, with prices ranging from $15 to $30 a month for the paid version, providing benefits like ad-free browsing, advanced search filters, and the ability to see who has viewed your profile.
Now that we've navigated the waters of Florida's best dating platforms, it's time to sail into some vital dating advice. Because let's face it, dating in Florida is like playing beach volleyball – you'll enjoy the game better when you know the rules, and it's always more fun when you can avoid getting sand in your shorts.
5 Tips and Things to Know Before Dating Someone from Florida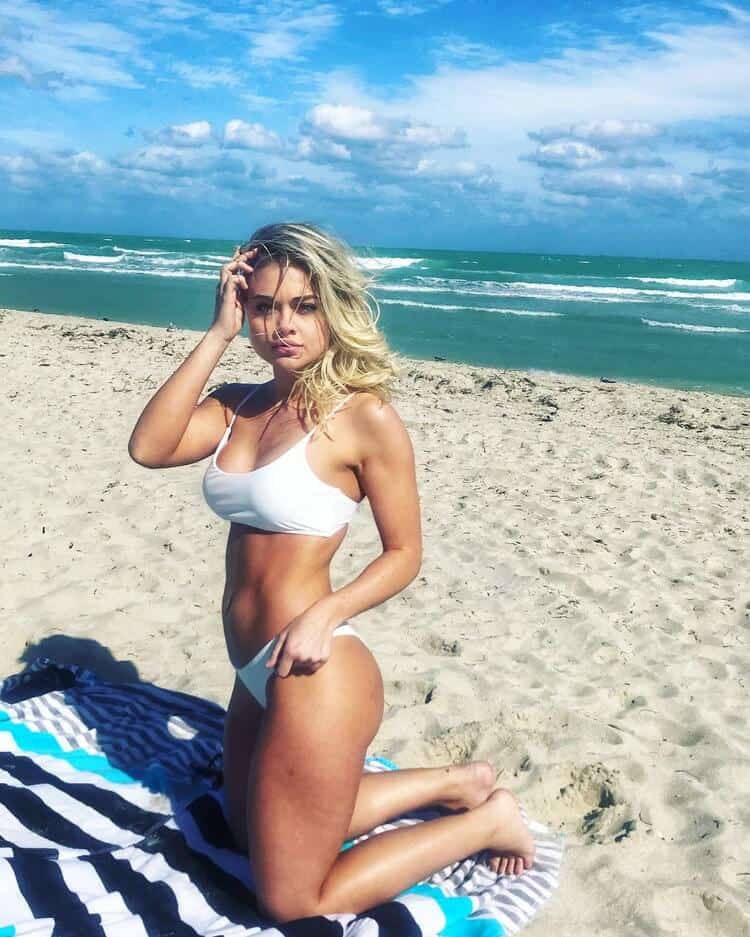 Ahoy, mate! Let's embark on this journey of exploring the exotic, vibrant, and somewhat peculiar world of dating in the Sunshine State. Yes, it's all about Florida, where the dating scene is as diverse as its flora and fauna.
Dating in Florida is like opening a bag of citrus; it's tangy, sweet, and sometimes a little sour, all mixed into one unique experience. Here's why:
1. Diversity is the Norm
If you're looking for compatibility in Florida, buckle up for an interesting ride. Florida is one of the most ethnically diverse states in the US, and this diversity extends to dating. Whether you're looking for love in the bohemian streets of Coconut Grove, the glamorous nightclubs of Miami, or the tranquil retiree-ruled roads of Sarasota, you're sure to find a potential match as unique as the location itself.
2. Outdoorsy is Sexy
As a Floridian, if there's one thing we know, it's how to enjoy the great outdoors. If you're hoping to find a serious relationship here, you better love the beach, because outdoor activities are part of our DNA. So if you're a beach bum, fitness fanatic or fishing enthusiast, you're more likely to find what you're looking for in Florida.
3. Florida's Dating Lingo
Just as we have our unique blend of cultures, we Floridians also have our language when it comes to dating. We don't merely "date"; we "hang out", "chill", or "catch a vibe". It's not a "serious relationship" until you've survived a hurricane season together. So, if you want to date a Floridian, you better know what you're getting into.
4. Online Dating – The Florida Way
When it comes to using a dating site in Florida, you might want to favor those interested in quality over quantity. Floridians are straightforward – we're either looking for serious relationships or just a fun night out, no in-betweens. Websites like eHarmony or Match can help you meet your match, as they're geared more towards singles looking for love and long-term relationships.
5. The Importance of Timing
Like its infamous hurricane season, Florida's dating scene has its seasons. During the winter "snowbird" season, expect an influx of older, retired singles from the north. The summer, on the other hand, brings out young singles ready to party. So depending on whether you're interested in a retired New Yorker or a partying Miami native, you might want to plan your dating spree accordingly.
Dating in Florida is a wild ride. Here's hoping these tips help you meet the Floridian of your dreams. Remember, it's a state where oranges, alligators, and love all grow wild – so be prepared for anything.
Ready to Date in Florida?
And there you have it, folks! A comprehensive guide to dating in the colorful, sun-soaked world of Florida. From the vivacious nightlife of Miami to the laid-back island vibes of Key West, the Sunshine State offers a kaleidoscope of dating opportunities just waiting to be explored. The streets are lined with singles as diverse as the cultures that blend in this state, and there's a potential love interest for every taste.
Whether you're a beach bum looking for a fellow sun-worshipper in Daytona Beach or a digital dating master scrolling through profiles on Zoosk, the Floridian dating scene has got you covered. With top-tier cities for singles and a variety of dating sites and apps at your disposal, your perfect match could be just a bar, a click, or a swipe away. Remember, the journey to love isn't about the destination, it's about the exploration, so don't be afraid to dip your toes into different waters.
Florida is more than just a state – it's a state of mind. Dating here is not just about finding love, it's about experiencing life in all its sun-kissed glory. Whether it's sharing a sunset on Key West, dancing the night away in Miami, or enjoying a buccaneer-style adventure in Tampa Bay, the memories you'll make will be as vibrant as the Florida skies. So gear up, take the plunge, and let the Sunshine State guide you to the love you've been searching for. It's time to take that first step – Florida and its incredible singles are waiting for you!