Are you soaking up the sun on Kaanapali Beach, sipping a fresh Mai Tai, but still finding it hard to meet single women in Maui? Sure, this island is a treasure trove of events, luaus, surf sessions, and not to mention, home to some of the most stunning sunsets. But let's face it, catching a wave might be easier than getting laid in Maui if you're not fishing in the right spot.
It's almost absurd, right?
Being on an island, rich with laid-back vibes, it shouldn't be harder to find Maui hookups than spotting a rainbow over Haleakala. But it can be, and the culprit is often simple: you're either casting your net using dated methods or tossing it into the wrong lagoons.
Fret not, your lifesaver is here! Alongside hookup gurus and local aficionados, we've charted the best hookup spots in the city. This is no tourist trap; it's the real-deal guide to finding love under the Hawaiian sun, from the buzzing bars in Lahaina to secret spots that only a true local could guide you to.
So, let's say 'Aloha!' to your future fling, shall we?
Dive into our comprehensive guide and tell us your success stories in the comments. Oh, and if you have other hidden gems in Maui, we're all ears!
Best places to meet sexy Maui girls during the day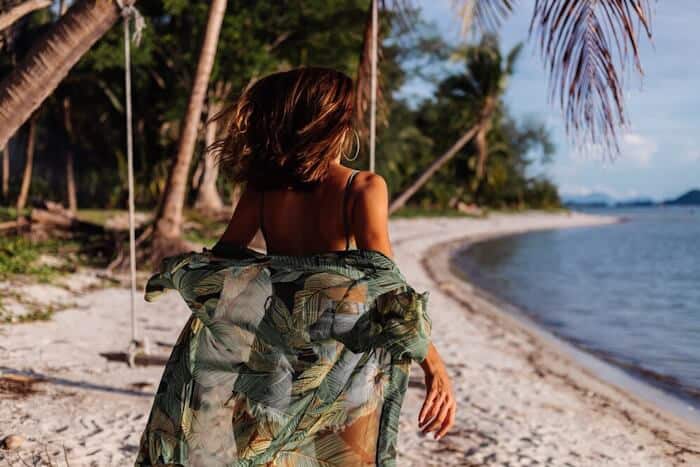 Ditch the moonlight romance, because it's time to turn your dating game into a sunny adventure right here in Maui!
This tropical paradise isn't just famous for its awe-inspiring landscapes, but it's also a goldmine of daytime dating spots where you'll find beautiful, sun-kissed single women just waiting to be approached.
From trendy shopping malls like Queen Ka'ahumanu Center to quaint coffee shops in Lahaina and open-air spots like the lush Kepaniwai Park, the options are as vibrant as the local flora. So, buckle up, and let's explore what daytime dating in Maui has in store for you:
Markets & Shopping Malls
Women love shopping, so malls and shopping districts also make prime hunting grounds. Just make sure you've got your charm turned up to 11! Here are some top spots where you can mingle with local gals:
Queen Ka'ahumanu Center
Lahaina Cannery Mall
Parks And Outdoor Areas
It's not secret that a lot of women really dig the peace and pretty views that nature offers. This means parks and outdoor fun zones are top-tier locations for sparking some chemistry. When the sun decides to put on a show, these places transform into a hotbed of single ladies ready to mingle. But hey, don't forget to bring your A-game. Being real and genuine, that's your golden ticket for a smashing first impression.
Now, let's dish out some prime outdoor locations where you can slide into a casual conversation with local ladies:
Haleakala Crater
Pipiwai Trail
Waianapanapa State Park
Polipoli Spring State Recreation Area
The Best Hookup Spots I've Tried – Maui Nightlife For Singles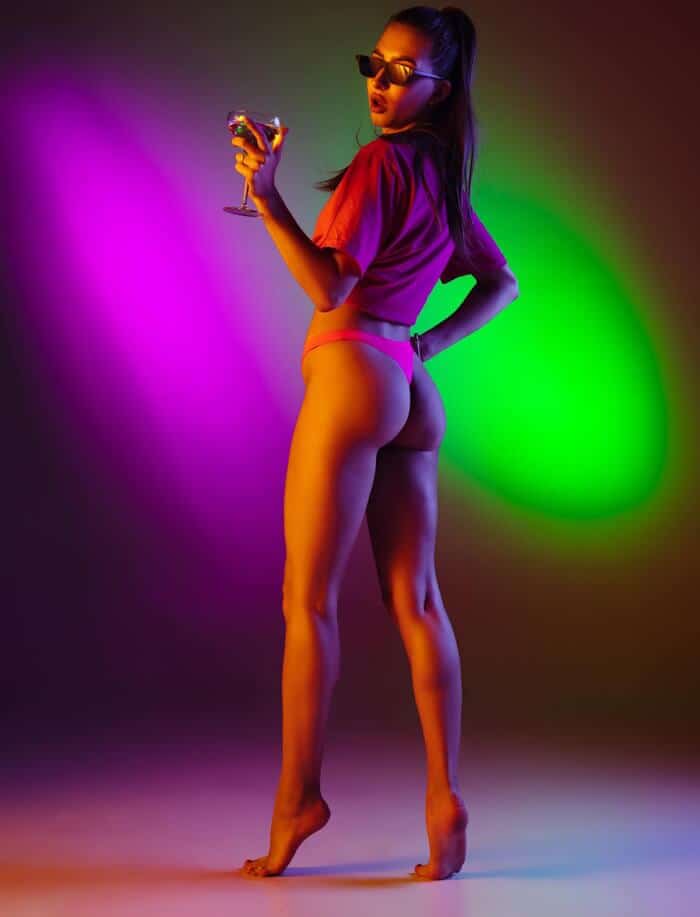 Maui, a treasure trove of nightlife hotspots, has plenty of options for singles looking to mingle. The vivacious nightlife district in the heart of Lahaina is often where the action's at, with its variety of electrifying nightclubs and singles bars. Front Street is the epicenter, brimming with some of the most buzzing places to meet single ladies.
What's great about a nightlife scene so condensed is how much it simplifies your evening plans. A ride from an Uber or a local taxi can drop you off in the midst of the action and you can stroll around, exploring the pulsating energy of Lahaina for the rest of the night. Plus, it significantly boosts your odds of making a connection. If you're a local, you probably know the lay of the land. But if you're just visiting, securing a hotel room in the vicinity could make your nights even more fruitful.
While the last call in most bars and clubs rings out at 2am, the streets of Lahaina don't sleep. You'll find that the post-last-call period from 2:30am to 4am can be surprisingly vibrant, with late-night spots and eateries that often turn into impromptu meeting points. And if you're really looking to increase your chances, you might consider timing your visit to align with one of Maui's many festivals.
For instance, in October, the Maui Fair draws in a large crowd, and the nightlife gets a big boost. More people around means more chances for you to meet someone special. The local venues typically extend their hours, and you'll find a mix of local women and tourists enjoying the festive atmosphere. The beauty of Maui's nightlife is its range – whether you prefer a bustling downtown club or a more laid-back bar in the upcountry, you're bound to find a spot that suits your style.
Best Nightclubs For Finding a Hook Up In Maui
The club scene is teeming with sizzling ladies rocking their body-hugging dresses and mini skirts. If you're on the prowl for single gals, these dance floors are basically your buffet. So get ready to bust some moves!
Here are my favorite nightclubs to pick up Maui girls:
The Dirty Monkey: Located at 844 Front St, The Dirty Monkey is a lively spot with a great atmosphere. It's a good place to meet new people due to its friendly and relaxed vibe. The music is always on point, and they often have live bands and DJs.
South Shore Tiki Lounge: At 1913 S. Kihei Rd, South Shore Tiki Lounge is a fun and lively spot. It's known for its tropical decor, live music, and delicious cocktails. The bar's relaxed and fun atmosphere makes it a great place for singles to mingle.
Casanova: Located at 1188 Makawao Ave, Casanova is a well-known spot for dancing and dining. It's a great place to meet new people, with a lively atmosphere and a variety of music styles. The bar also hosts a ladies' night, which can be a great opportunity for singles to mingle.
Best Pickup Bars
Who doesn't like to have a nice chat over a delicious cocktail. Here are the hottest pick-up bars in town where you'll have a chance to meet sexy singles:
Kahului Ale House: At 355 E Kamehameha Ave, Kahului Ale House is a sports bar with a great selection of beers. It's a casual place where singles can mingle without any pressure. The bar also has pool tables and dart boards, which can be a great ice breaker.
Vibe Bar: Found at 1913 S Kihei, Vibe Bar is a trendy spot with a vibrant atmosphere. It's a great place to meet new people, with its mix of locals and tourists, and its lively music and dance floor.
Best Hookup Sites in Maui
I totally get it – some of you just want to cut to the chase, no fluff. Who's got the time to squander in loud, jam-packed bars and clubs, right? Not everyone's cup of tea, and that's cool. Lucky for you, there's online dating! Yup, you can snag your perfect match or soulmate (whatever floats your boat) right from your comfy couch. So, if you're on the hunt for a lovely lady to spend your days with, or a cool chick for some fun times who's not quite ready to settle down yet, let's dive into what your best bets are to find someone like-minded.
AdultFriendFinder: The Best Site to Score Single Women in Maui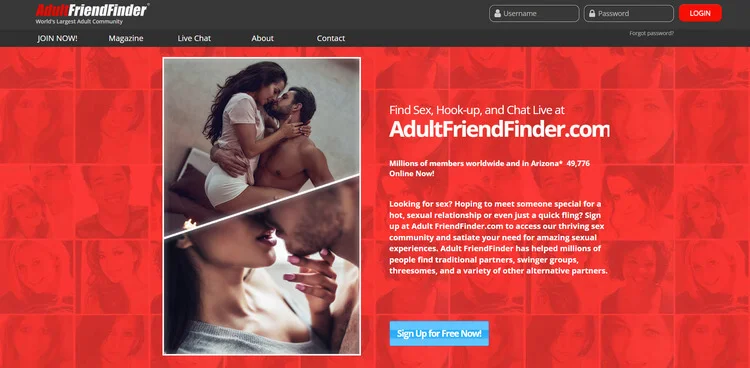 As the pioneer in establishing casual connections online, AFF reigns supreme for men in Maui. Despite a multitude of platforms vowing to simplify the process, nearly all are disappointingly inadequate.
If you're seeking single women in Maui online who aren't interested in anything too serious, Adult Friend Finder is your answer. With its global reach and hundreds of millions of active users, and in a place as vibrant as this, the opportunities are plentiful.
This isn't where you seek out a woman to introduce to your family; this is your go-to for a relaxed, expectation-free encounter. Locate an enticing woman in your corner of Hawaii on Adult Friend Finder, and you might bypass the need to frequent a noisy luau, enduring music that might not be to your taste, just for the sake of an adventure.
While it has a sizable female population, it's still up to you to initiate contact. We've noted exceptional results in forming casual relationships on this site compared to the competition, especially for the average joe.
With an active user base topping 500 million people, AFF provides options — the key element of any top-notch casual meetup site. It's a no-brainer, AdultFriendFinder is the best hookup site in the USA.
If you're falling behind on Tinder (like the majority of guys) or you want to meet women at any hour without spending too much time in noisy bars and clubs, give their free trial a go. You don't need to miss out on all these chances in an already challenging dating scene.
eharmony – Great if you are looking for a more serious relationship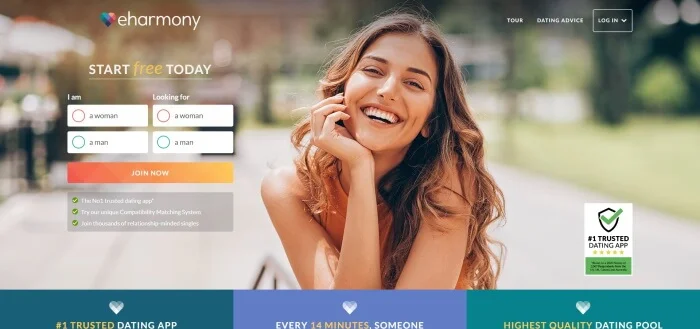 Seeking a deeper connection? Dive into the warm waters of eHarmony, the ancient kahuna of dating apps! They were pioneers in the art of algorithmic matchmaking before it was even a trend, dude. They've been stringing the lei of love based on compatibility since their dawn – hence the oh-so-clear title.
The more you spill, the finer your matches. So, don't hold your tongue, unless you're surfing a quick wave to love – eHarmony isn't your hasty luau of love. They crave details, and lots of 'em.
Once you've finished with your confessional hula, get set for the compatibility test. Remember, this isn't a luau game, it's the real hula! Take it earnestly, give it some aloha, it's your secret recipe for romance we're talking about here.
Your hard work won't drift away with the tide, mate. You'll receive a "compatibility score" while exploring possible dates. Above 60? Great. Over 100? Even better. Surpassing 110? You've landed on love's paradise!
Now, go forth and date intelligently in Maui, my friend!
Maui Dating Guide
Okay, gentlemen, you've learned how to meet the single ladies of Maui, now it's time to flip the page to our Maui dating guide, the blueprint to turn that "yes" into a magical night. Sure, you've snagged the date, but the real challenge lies in making the evening unforgettable. This is your moment to shine, and we're about to share some fantastic places to take your date that'll leave her wanting more.
Nice Places To Hang Out With Your Date
Haleakala Sunrise: A romantic sunrise trip 10,000 feet above sea level at Mt. Haleakala's summit, offering a breathtaking view of the island.
Maui Luau: Attend a traditional Hawaiian and Polynesian-style luau feast, complete with cultural performances and delicious food.
Maui Helicopter Tour: Experience the thrill of exploring the Island of Maui from a bird's-eye view on a helicopter tour.
Romantic Photoshoot: Commemorate your trip to Maui with a personalized photography session, capturing your love and joy in the beautiful island setting.
Best Romantic Restauants To Take Your Date To
Mama's Fish House: Located amidst palm trees along the beach, this restaurant offers fresh fish in a tropical decor setting, making it feel like you're dining in paradise.
The Mill House: This restaurant serves farm-to-table dishes mountainside, offering world-class food and stunning views, especially during the golden hour.
Kimo's: A relaxed seafood spot with harbor views and local seafood. Outdoor seating makes it a great place for casual conversation and sipping cocktails.
Ferraro's Bar e Ristorante: Located at the Four Seasons Resort Maui, this restaurant offers a romantic setting with orange-red hued candles on cosy, private tables and the sound of crashing waves below. The food is authentic Italian "cucina rustica".
The Plantation House: This restaurant combines elegant island fare with breathtaking views, making it perfect for an intimate dinner. Start the evening with a glass of champagne and indulge in local dishes while enjoying panoramic ocean views.
What You Need To Know Before Dating A Woman From Hawaii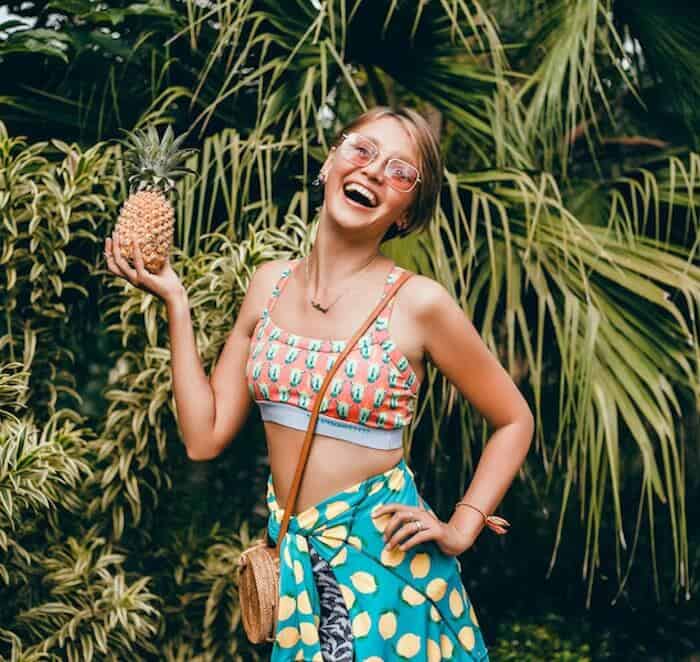 Look, fellas, if you're aiming to hook up with a woman from Hawaii, there are a few things you'll need to get straight in your noggin first. Buckle up, because we're off to the land of surf, sand, and unique dating adventures.
1. Love for Nature
Aloha 'aina, or love for the land, is a big deal here. If you're not into recycling or think hiking is for the birds, you might be heading for choppy waters. Better start embracing that eco-friendly mindset!
2. Family Ties
Hawaii is all about 'ohana – that's family for us mainlanders. Be prepared to meet the extended family earlier than expected, and remember, respect is key. Don't freak out if Auntie Leilani gives you a huge bear hug, it's a thing here!
3. Food
If your idea of exotic cuisine is Taco Bell, brace yourself. Hawaii's food is a delicious mix of Polynesian, Asian and American influences. Try saying yes to poke bowls and spam musubi – they'll appreciate it.
4. Slow Living
Island time is real. Everyone's a little more laid-back in Hawaii, so leave your mainland hurry behind. Rushing is considered bad manners, so cool your jets, bro!
To wrap it up, if you're really interested in dating a woman from Hawaii, start with respect for her land, family, food, and pace of life. You'll score major brownie points, and maybe even find your own piece of paradise.
Enjoy Dating Maui Women
And that's your wrap, fellas! Who said paradise was just about sunshine and surf? Maui's pulsing nightlife, inviting cafes, and sandy beach picnics have certainly shown us that it's also a paradise for love. You could very well meet your dream woman while sipping a Mai Tai or soaking in the ocean views at Kaanapali Beach!
Before you hang ten, here's a quick recap of our Maui gems:
Confidence is key! Keep your cool, display your true self, and don't forget your sense of humor!
Choose your spot wisely – whether it's the sultry vibe of Monkeypod Kitchen or the tranquil beauty of Haleakalā National Park.
Remember, there's no rush in paradise. Timing is crucial and sometimes the slow island pace can work in your favor.
So, are you ready to surf the wave of romance in Maui? Will the magic of the island lead you to the woman of your dreams? You're in the driver's seat now, and we're just as excited to find out!
Why not share the love and aloha spirit? We invite you to drop your Maui hookup tale in the comments. And do come back when you need a quick reminder of the best spots to meet singles. Cheers to finding your own piece of paradise in love!