Ah, Baltimore! Home to the Orioles, delectable crab cakes, and, let's not forget, a bevy of single women! With its buzzing nightlife and eclectic array of events, Baltimore sets the stage for unforgettable meet-ups. But here's the rub, lads. While Baltimore hookups might seem as plentiful as Old Bay on your fries, scoring the right kind can feel like finding a parking spot during a Ravens game – tricky!
Stumped as to why getting laid in Baltimore seems to be as complicated as cracking the crab's shell without spattering juice all over yourself?
Well, mate, it might just be that you've been casting your net in the wrong waters. Sure, Fells Point and Federal Hill are buzzing, but are they the best hookup spots in the city?
Or are you simply trying too hard without knowing the playbook?
Well, worry no more, Charm City gents! After pounding the pavement and rifling through a mountain of data, we've put together a full-proof guide that points you towards the best places to meet single women in Baltimore. And because we believe in modern love, we've included the best online spots for Baltimore hookups as well.
Read on, and let the Old Line State's magic work on your love life!
Best places to meet sexy Baltimore girls during the day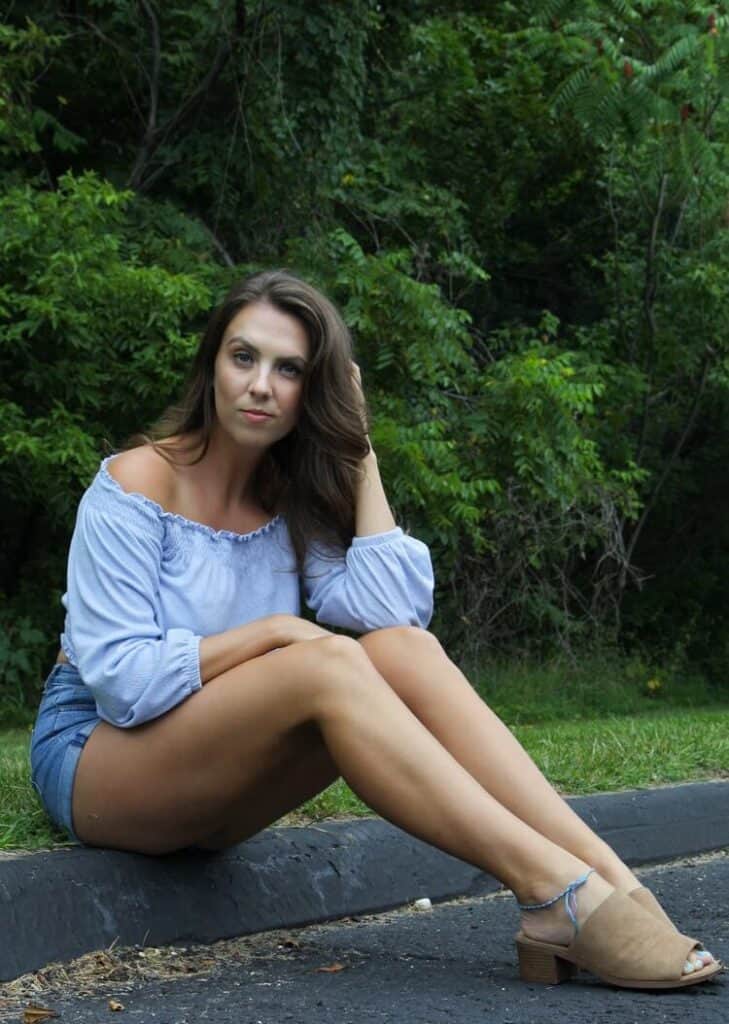 Baltimore, my friend, is more than just a haven for crabs and Orioles; it's a daytime dating goldmine waiting to be explored!
This charming Maryland city is chock-full of bustling locales from trendy Inner Harbor shops to vibrant Canton Waterfront Park, all teeming with beautiful, single women enjoying the daylight hours.
And let's not forget the hip coffee houses and inviting outdoor spaces where you're bound to run into the city's most alluring ladies. So, strap in, because we're about to venture into Baltimore's best daytime dating scenes:
Markets & Shopping Malls
Women love shopping, so malls and shopping districts also make prime hunting grounds. Just make sure you've got your charm turned up to 11! Here are some top spots where you can mingle with local gals:
Towson Town Center
White Marsh Mall
Parks And Outdoor Areas
It's not secret that a lot of women really dig the peace and pretty views that nature offers. This means parks and outdoor fun zones are top-tier locations for sparking some chemistry. When the sun decides to put on a show, these places transform into a hotbed of single ladies ready to mingle. But hey, don't forget to bring your A-game. Being real and genuine, that's your golden ticket for a smashing first impression.
Now, let's dish out some prime outdoor locations where you can slide into a casual conversation with local ladies:
Fort McHenry National Monument
Druid Hill Park
Patterson Park
The Best Hookup Spots I've Tried – Baltimore Nightlife For Singles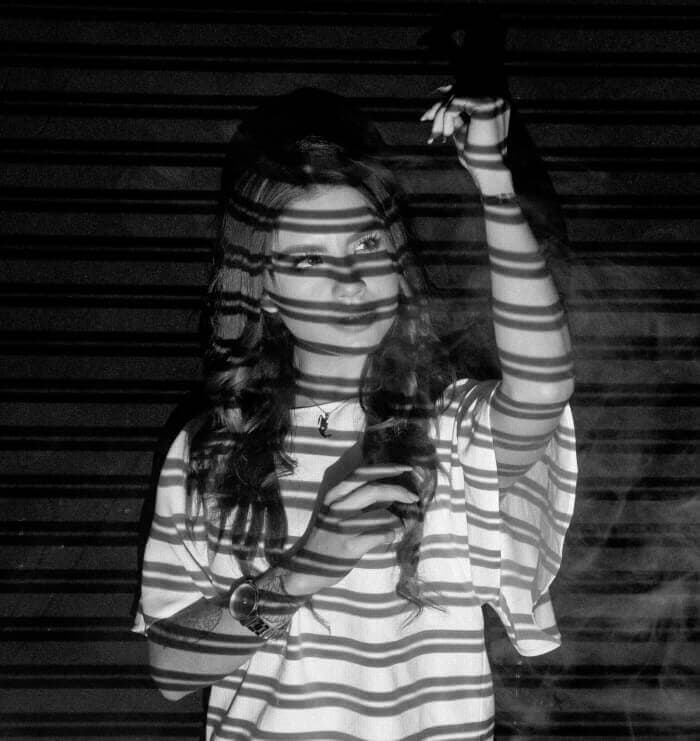 For those on the prowl in Baltimore, let's kick things off by diving into the dynamic nightlife scene that flourishes in the heart of the city. The epicenter of all things exciting, the downtown district, is a hub that brims with some of the best nightclubs and singles bars, ideal for meeting and mingling with local women. You've got areas like Fells Point and Federal Hill, each with its own unique charm and vibe, chock-full of lively venues where you'll find an enticing mix of young professionals, students, and creatives out for a fun night.
What's fantastic about Baltimore is how densely-packed the nightlife is, which in our books, is a win-win for those looking to hook up. No need for lengthy cab rides or tiresome trips from one side of the city to another. You can simply grab an Uber, get dropped in the thick of the action, and spend the rest of the evening bar-hopping, striking up conversations, and potentially, landing a date. And yes, don't forget the streets, post last-call, they turn into quite the pickup spots as the night owls spill over from the clubs.
But hey, before you dive in, a pro tip – try to secure a place to stay near these vibrant areas. This not only gives you more time to enjoy the nightlife, but also ensures you're not stuck with a 45-minute taxi ride back with your date. While staying downtown can be pricey, areas like Canton or Hampden offer more affordable lodging options and have their own vibrant bars and pubs. And if you're visiting in August, don't miss out on the Maryland Film Festival that gets the city buzzing with a heady mix of film buffs, celebs, and party animals – an ideal time to score a date!
Best Nightclubs For Finding a Hook Up In Baltimore
The club scene is teeming with sizzling ladies rocking their body-hugging dresses and mini skirts. If you're on the prowl for single gals, these dance floors are basically your buffet. So get ready to bust some moves!
Here are my favorite nightclubs to pick up Baltimore girls:
Mosaic Nightclub and Lounge: This club is consistently packed, especially on weekends. It's filled with some of the hottest girls, all dancing and having a good time. The best thing about a dance club is you don't actually have to be a great dancer. Just show up, bring a lot of energy, and make your presence known. The girls will flock to you.
The 8×10: This locally owned music club is one of the favorite places to see a band play. Live music is one of the surest tools for putting a girl in the mood. Sex and rock n' roll are intricately linked. The experience of listening to music performed by talented musicians is nearly spiritual. Show up and get some of that refracted glory.
Select Lounge: This is the last honorable mention. Like the others, it's likely a good place for hookups due to the social, lively atmosphere that clubs provide.
Best Pickup Bars
Who doesn't like to have a nice chat over a delicious cocktail. Here are the hottest pick-up bars in town where you'll have a chance to meet sexy singles:
BLK SWAN: This bar is located in the Inner Harbor and is a great place for singles. It's often packed with patrons enjoying a nice dinner or singles crowded at the bar. The atmosphere is lively and conducive to meeting new people.
WC Harlan: This speakeasy in Remington is a great place to meet people. The ambiance is unique and the bar is known for its excellent service and drinks. The intimate setting makes it easy to strike up a conversation with someone new.
Power Plant Live!: Located in Downtown, this place is a hub of activity with multiple bars and music venues. It's a popular spot for singles and is often filled with a lively crowd, making it a great place to meet new people.
Sláinte Irish Pub and Restaurant: This pub in Fells Point is a great place to meet singles. It's known for its friendly atmosphere and good food. Plus, in Maryland, you can buy single beers in a bar to go, which could be a fun way to strike up a conversation.
Emerald Tavern: This pub is a local favorite and is known for its relaxed atmosphere. It's a great place to meet new people in a less formal setting.
Best Hookup Sites in Baltimore
I totally get it – some of you just want to cut to the chase, no fluff. Who's got the time to squander in loud, jam-packed bars and clubs, right? Not everyone's cup of tea, and that's cool. Lucky for you, there's online dating! Yup, you can snag your perfect match or soulmate (whatever floats your boat) right from your comfy couch. So, if you're on the hunt for a lovely lady to spend your days with, or a cool chick for some fun times who's not quite ready to settle down yet, let's dive into what your best bets are to find someone like-minded.
AdultFriendFinder: The Best Site to Score Single Women in Baltimore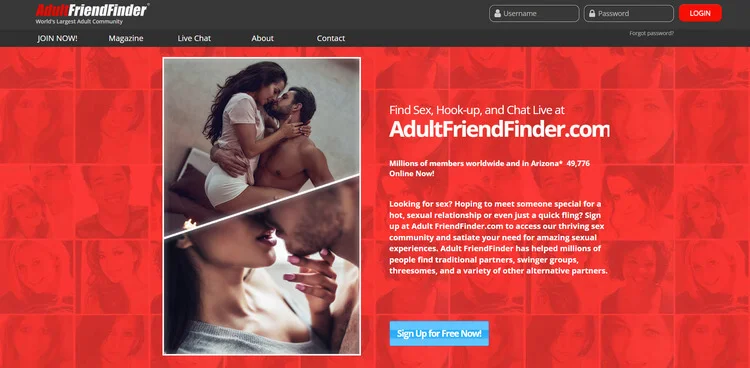 The original hotspot for securing a casual fling online, AFF remains the go-to for gents in Baltimore. Many platforms out there promise to simplify the process, but most fall disappointingly short.
If your aim is to connect with single ladies in Baltimore via the web who aren't interested in long-term commitments, turn to Adult Friend Finder. This adult-oriented network boasts hundreds of millions of active users globally, and in such a bustling metropolis, your choices will be abundant.
This isn't the platform you turn to when searching for a lady to introduce to your dear mother; this is your portal to no-strings-attached fun without the weight of expectations. Locate a seductive woman within the Maryland area on Adult Friend Finder, and you might avoid the need to venture out and flirt in a raucous pub, enduring tunes that might not even appeal to you, just for a casual encounter.
While there are many women utilizing this platform, the onus is still on you to make the first move. We've observed far superior outcomes in the pursuit of casual connections on this site compared to its rivals, especially for the average Joe.
AFF, with an active user base exceeding 500 million people, is all about options — the hallmark of any reputable casual encounter hub. It's a no-brainer, AdultFriendFinder is the premier hookup destination in the USA.
If you've struck out on Tinder (like most guys) or simply want the option to meet women round-the-clock without wasting time in rowdy bars and nightclubs, you need to give their free trial a shot. Navigating the dating scene is already challenging for a guy without missing out on these prime opportunities.
eharmony – Great if you are looking for a more serious relationship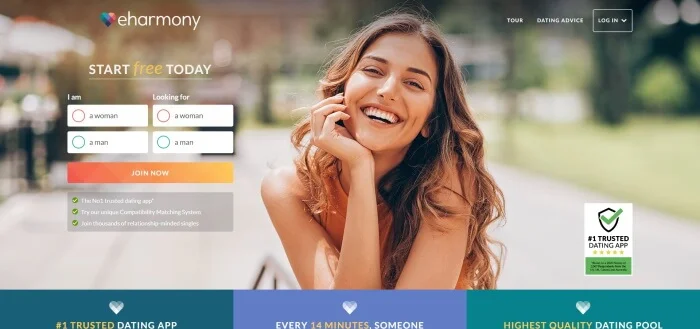 Craving a serious commitment? Swipe right on eHarmony, the seasoned veteran of dating apps! They've been linking hearts with their algorithms way before it was the trend, dude. They've been orchestrating harmony through compatibility from the get-go – that's the logic behind the name.
The more you disclose, the better your chances of finding the one. But a word of caution, if you're in haste to discover love – eHarmony isn't your rapid romance rendezvous. They're after the nitty-gritty, and they want an abundance of it.
Once you're done with the honesty session, brace yourself for the compatibility challenge. Don't forget, it's not a casual questionnaire, it's the bona fide test! Handle it with respect, invest time, because this is your love algorithm we're discussing here.
Your dedication won't be in vain, mate. You'll be handed a "compatibility score" when surveying potential soulmates. Managed over 60? Not bad. Over 100? Fantastic. More than 110? You've just landed on the dating treasure!
Now, step up and date wisely in Baltimore, my buddy!
Baltimore Dating Guide
Next up on the agenda is navigating the vibrant dating scene of Baltimore. This section of our Baltimore dating guide is all about keeping the momentum going with that lucky lady. You've successfully broken the ice, now it's time to elevate the experience. Baltimore has a unique charm and romantic spots that can truly set the mood. Let's explore how to put your best foot forward and create unforgettable moments in Charm City.
Nice Places To Hang Out With Your Date
Oriole Park at Camden Yards: Enjoy a game at this iconic baseball park, which is loved by Orioles fans for its great atmosphere.
Fort McHenry National Monument and Historic Shrine: A peaceful walk around this historic site offers insights into how soldiers survived the bombardment.
National Aquarium: This well-kept aquarium offers a large selection of creatures, including sharks and dolphins.
The Walters Art Museum: One of the best art museums in the world, it offers a fantastic gift shop and a well-laid-out collection.
Fell's Point: This beautiful area offers cute shops, coffee spots, and amazing views of the harbor.
Best Romantic Restauants To Take Your Date To
Charleston Restaurant: A truly stellar experience with superb American cuisine.
The Capital Grille: Known for its American and Steakhouse menu, it's an excellent place for couples dinners and anniversaries.
Sotto Sopra: Offers knowledgeable, friendly service and serves Italian and Pizza.
Dalesio's of Little Italy Restaurant: An Italian restaurant known for salvaging weekends with its delicious food.
La Scala: A place loved by many for its Italian and Pizza menu.
What You Need To Know Before Dating A Woman From Maryland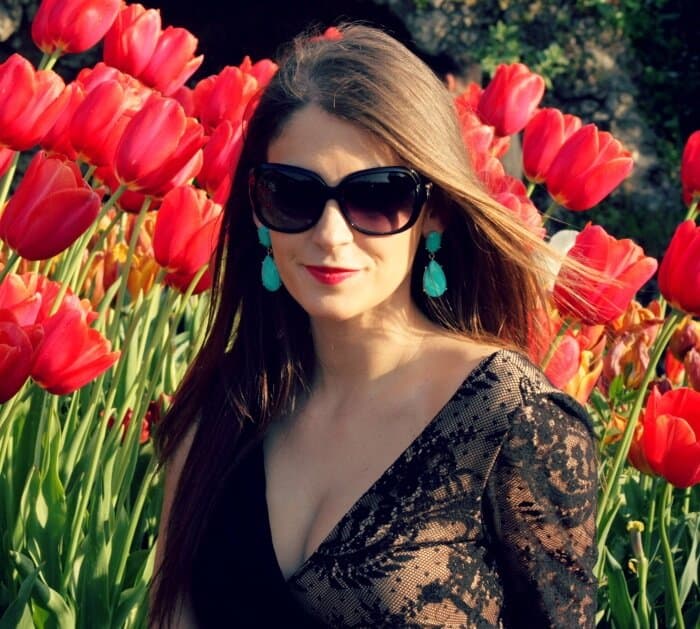 Alright fellas, grab your crab mallets because we're diving into the charming world of dating Maryland women. These are special ladies, my friends. Now, here's the lowdown:
The Love For Seafood Is Real:
Crabs aren't just for dinner, they're a way of life. Be ready to get your hands dirty at a crab feast, but remember – if you can't pick a crab, you'll need her to show you. It's an adorable weakness, trust me.
Get Familiar With Old Bay:
It's not just a seasoning; it's the Holy Grail of Maryland cuisine. If she asks you to pass the Old Bay and you hesitate, it might be game over.
Embrace The Quirkiness:
From the annual Kinetic Sculpture Race in Baltimore to a village of painted screens, Maryland is delightfully quirky. A Maryland girl isn't afraid to show her unique side, so be prepared to embrace the weird and wonderful.
Love Her Team:
Whether she's a die-hard Ravens fan or loyal to the Orioles, loving her team will score you major points. So, better start learning the rules of American football and baseball.
Got it, champ? Good. Now go out there and show those Maryland gals just how charming you can be!
Enjoy Dating Baltimore Women
And there you have it, gents – your road map to the heart (or at least the phone number) of Baltimore's most enticing single ladies. We've walked you through the charm city's top picks, from hot yoga classes that'll get you sweating more ways than one, to groovy jazz clubs where you can show off those secret tap-dancing skills. So, what's your first stop on this romantic journey?
Scoring points at the Orioles game?
Sipping craft beers at the bustling harbor?
Or testing your luck at the single-filled yoga classes?
No matter your choice, remember to always be genuine, respectful, and most importantly, be yourself. After all, Baltimore women love a man who is real.
So, are you ready to change your dating game? Tired of scrolling endlessly through dating apps with no luck? Then it's time to go out there, and make a real connection! Let the picturesque charm of Baltimore be your wingman, and who knows, your next date might just be around the corner!
Remember fellas, if you play your cards right, you might be scheduling a second date before the first one is even over. Now, isn't that a thrilling thought?
Go out, explore, mingle, and conquer!