Not only is San Francisco home to a diverse and dynamic population, but it also has a thriving arts and culture scene and some of the best restaurants and bars in the country. It's no wonder that San Francisco is a great place to find hookups.
I had some pretty good years in San Francisco before the costly rents made me move.
But hey – I had a blast in the Bay Area, and once things look up, I will settle back in one of the neighborhoods. Perhaps I'll have finally found my long-term partner by then and retire from the dating scene.
Speaking of which, before I left, I had my fair share of adventures hooking up with girls in The Golden City.
So if you are wondering where you can find San Francisco girls to date? Gear up. I'll give you a guide on:
The great places to meet girls in San Francisco during the day
Where to hook up with single women in San Francisco at night
Best dating sites to use in San Francisco
San Francisco dating guide
What you need to know before dating a woman from the Bay Area
So let's get started!
Best places to meet single girls in San Francisco During the Day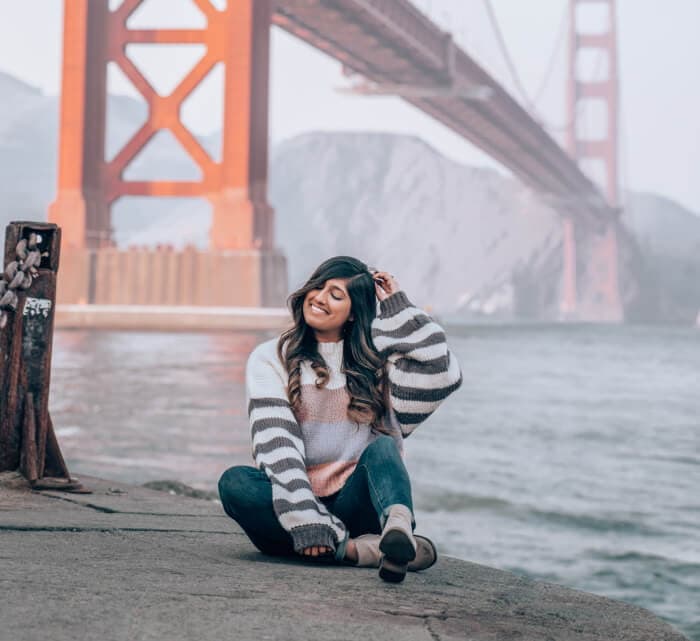 As you set out to meet ladies here, note that the Bay Area has quite an open culture. The city is big on letting people "be whoever they are," from hippies to the pride movement. Also, with the hilly nature of the peninsula, there are many open spots with great ocean or bay views where you will find the ladies relaxing with or without clothes on.
Visiting places with a high population of young babes is a good plan. A personal favorite was the region around the UC Berkeley campus. Lots of campus girls are around in the cafes or parks, and many are surprisingly very friendly and open to conversation. If you put yourself in the spots, they frequent, your odds of success increase. The only downside is that this area is quite some distance from town.
Other areas to meet sexy San Francisco girls include:
Shopping malls
Stonestown Galleria, which is also thronged by babes from San Francisco State University
Ghirardelli Square, as they are drawn here by the chocolates and gifts
Westfield, packed with shops and restaurants
Parks and outdoor areas
Golden Gate Park, and you'll find the ladies resting on the green space or strolling along the walking trails
Marina Green, the open ground with great views.
The Ferry Building Market as the girls pick out some groceries
Landmarks and tourist attractions
Fort Mason
Fisherman's Wharf
Where to Hook Up With Single Women in San Francisco at Night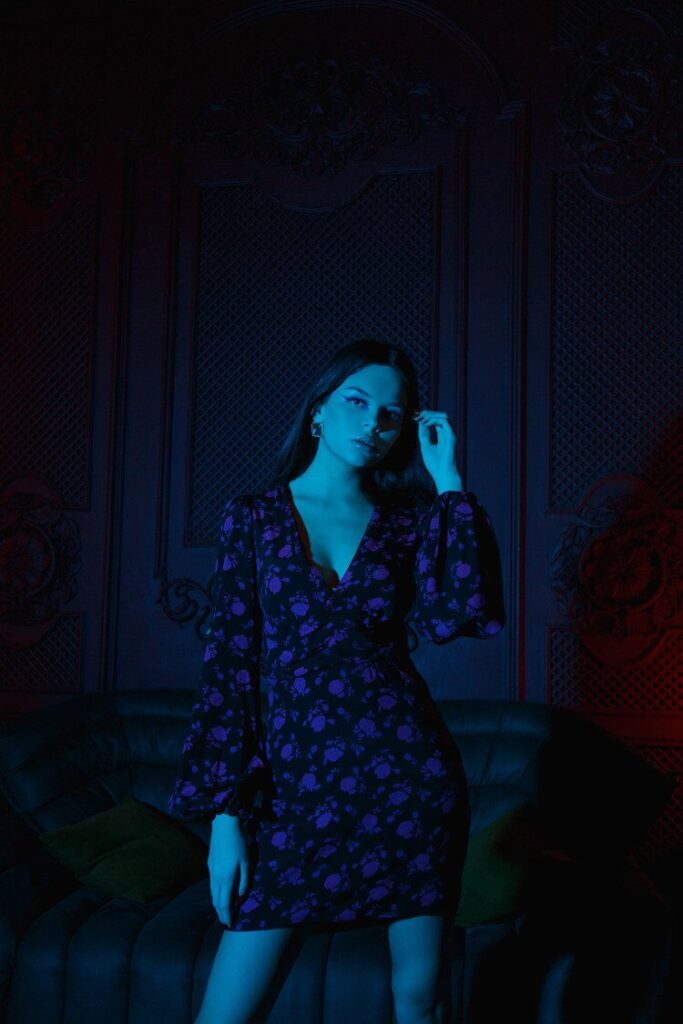 There are drinks and parties almost everywhere. San Francisco has one of the most vibrant nightlife around, during the week and on weekends. Cocktail lounges, live music venues, strip clubs, drag shows, and basically every type of bar you can imagine – it's all here. The bars are nightclubs are your best options for meeting single women seeking men in San Francisco.
Best nightclubs for hooking up in San Francisco
Folsom and 11th street regions have lots of nightclubs, so if you're touring the Bay Area, you may want to check into a hotel that is near here to make it more convenient for you. In particular, check out the themed nights in DNA Lounge (375 11th St) with sexy ladies in the crowd partying till dawn.
Other nightclubs include:
Temple (540 Howard St) features a chill hangout spot on the rooftop
The multilevel Public Works at 161 Erie St, with babes dancing to electronic beats and Indie bands
F8 Nightclub & Bar (1192 Folsom St) combines hip-hop, techno, and house that the ladies in the area love getting down to as they sip on the cocktails
Love + Propaganda (85 Campton Pl), is crowded enough for you not to strike out in your quest to pick up a San Francisco chick – though it's best to go for the VIP sections since most of the dancing space has been hived out for them
The upscale Monroe (473 Broadway), draws in classy ladies from the region
Best singles bars in San Francisco
A particularly popular street with great bars to meet single women in San Fran is Polk Street, with my favorite being Providence (1351 Polk St). This joint combines a bar on the bottom level and lots of dancing action with great music on the top. It was initially called Playland Bar and still gets quite packed on the weekends. So, it shouldn't be that hard to find a woman to flirt with.
More singles bars to take your pick up game to include:
Madrone Art Bar (500 Divisadero St) with its own dance floor, albeit a small one
Monarch (101 6th St) – the cocktail bar is on the main floor, and the basement is a dance club
You can also go bar-hopping in neighborhoods like the Marina, North Beach, Mission, and Hayes Valley.
Best San Francisco Hookup Sites
One quick way of finding local girls ready to hook up is by signing up for a dating site. Your main options here are:
Adult Friend Finder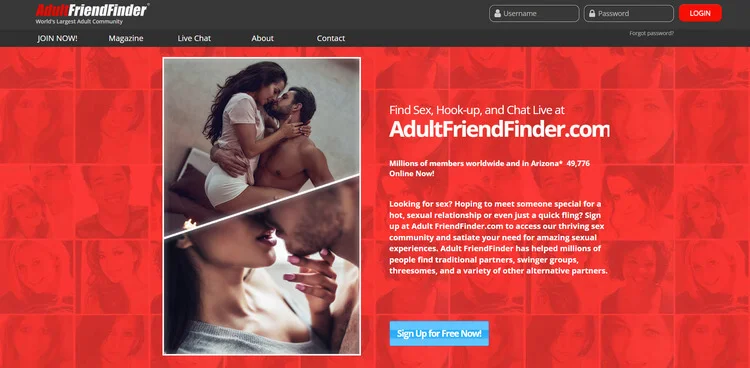 This online dating site has been around since the early 2000s and doesn't shy away from its goal of enabling users to hook up and live out their sexual desires and fantasies. The sign-up process is straightforward, and the site features aspects like live video streams, nude models, blogs with all-out erotica published on them, a thriving community frequenting the discussion forums, kink searches, and adult chat rooms. 
Being bombarded with multiple profiles at a time can make the site feel crammed, but that doesn't stop it from averaging 55 million site visits every month.
Flirt.com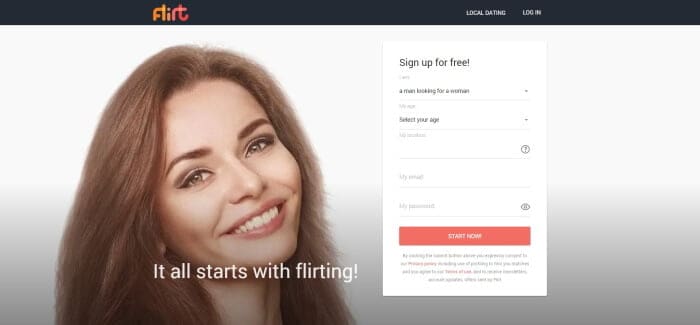 It will take you just around two minutes to sign up on this site, which has over 1 million users. 60% of these are women, tilting the odds in your favor as you search for the single San Francisco girls near you.
Pe-written prompts come in handy to break the ice and get the conversation going, and you get better chances of matching with like-minded users when you use the custom-recorded video on your profile. However, you'll only get more from this site if you're on the paid version. You can't talk for free with matches you're interested in – though you will have 5 free initial chats. There's only a web app version, so no mobile option in PlayStore or AppStore.
Sex Finder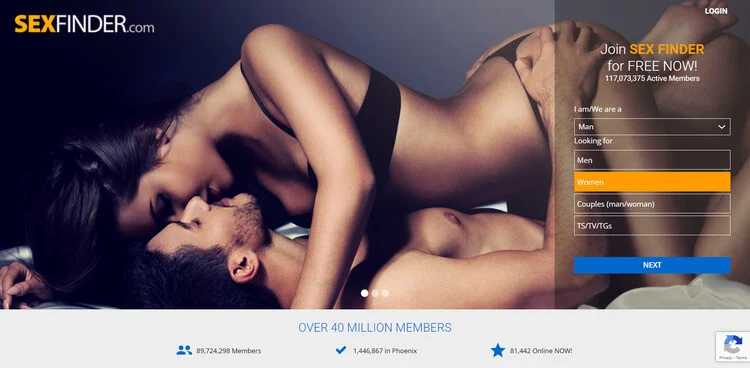 Here you get a hook up site that caters to users across the divide- from those out to experiment, the casuals just after some vanilla sex, to full-on kink lovers exploring their deepest fantasies. Over half of its 89 million user base are from the US, with populated cities like San Francisco seeing numerous signups. 
If you blog and post sex stories, you can build traction fast or use the Highlight feature to rank higher.  In the live-action tab, you can follow the actions from live models, member webcams, and broadcaster shows, while the "What's hot" feed gives you what is new and trending on the platform. While the site is open to all ages, you'll find many of the users to be in their 20s to early 40s. The mobile app is available for iOS users. Android users can use the browser to access the web app.
San Francisco Dating Guide
You are now up to date with the places and approaches to finding single ladies in Frisco! So once you score a date, it'll be time to impress her. Below you'll find some of the city's finest restaurants and bars for a romantic date.
Nice places to hang out with your date
Unless she is a tourist, she will likely be bored if you pick a date to the Golden Gate Park and Bridge. Locals have been here countless times, and it doesn't have the same marveling effect as it does to visitors from out-of-town.
For a good date spot, go to areas like:
The Botanical Gardens
The Presidio
Museum of Modern Art
Asian Art Museum
Legion of Honor
Good restaurants and bars to take your date to
Trick Dog a chill spot great for cocktails, is in a converted warehouse. Specialty cocktails are even paired with classic poems.
The Monk's Kettle (3141 16th St) upscales your favorite comfort foods and also comes with a fine beer selection. It remains open till midnight.
Charmaine's Rooftop Bar & Lounge (45 McAllister St) is your go-to spot on clear nights.
What You Need to Know Before Dating a Woman from Bay Area, California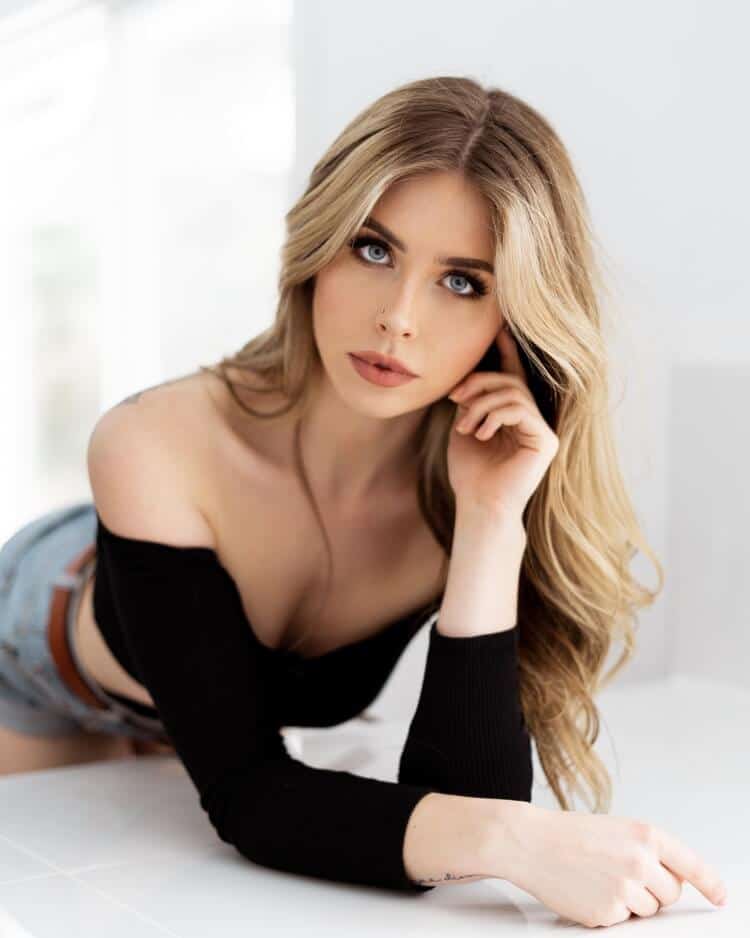 Sure, when in person, you will get to talk and make eye contact, but for the rest of the conversations – especially at the starting stages of knowing each other, it will be via text. So don't be surprised if those phone calls aren't picked up.
Your socials will be instantly judged
How are your Instagram and Twitter profiles? She will immediately look you up and scroll through your images and commentary to scope you out. That'll either mean more time together, or you'll never hear from her again.
She won't be belligerent if you don't pick her up at her house or open the car door. A simple thing like asking her out for a drink, and then you both Uber to the venue separately, is actually effective. Of course, a planned dinner remains a preferred way of showing that you are more invested in making things work out.
The date is basically an interview
She will be on the lookout for the next best thing while you're seated right across the table. So yeah, you want to make a good first impression and hold her attention.
Enjoy Dating San Francisco Women
San Francisco is a fun spot when it comes to dating. The ladies here are a great company, the region itself has plenty of day-time hangout zones, and the nightlife comes alive with its own energy. There's also no stigma with dating apps, and it's actually a normal way to meet new people – so sign up and find connections with the local single women interested in having a good time.