With its vibrant nightlife, buzzing fiestas, and sun-kissed beaches, San Juan is a tantalizing dance floor of opportunities. However, it's no secret that navigating the sea of San Juan hookups can be a tad tricky—like dodging potholes on the Avenida Ashford at 2 AM. It might seem, no matter how many Piña Coladas you buy or beach parties you frequent, getting laid in San Juan is as elusive as a good parking spot in Old Town.
Confounding, isn't it?
In a city humming with 400,000 souls, you'd think finding a hot date would be as easy as locating a Mofongo spot. Yet here you are, striking out more often than not. The issue? Simple. You're either casting your net in the wrong waters, or your hookup tactics need some serious salsa lessons.
But fear not, you've stumbled upon a gold mine. A local's guide to the best hookup spots in the city. Tailored just for you, this guide reveals where the single women in San Juan hang out, and the top online platforms where sparks fly faster than Rum fires.
So stay tuned, let's turn those missed connections into caliente nights to remember!
Best places to meet sexy San Juan girls during the day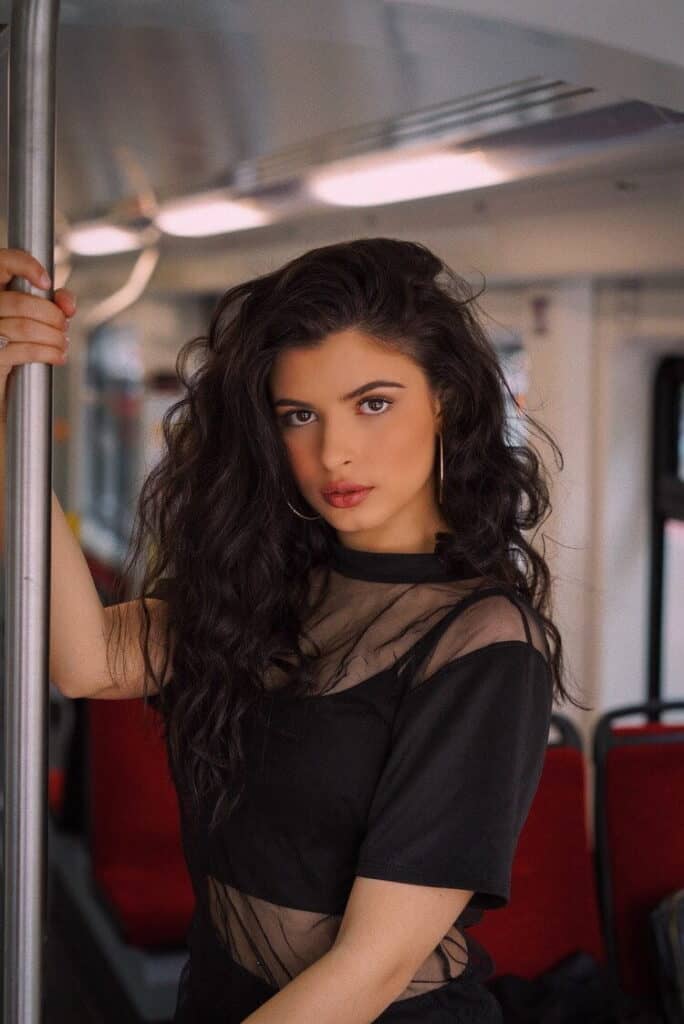 Get ready to make your days in San Juan a whole lot brighter, because the city's sunlit side is brimming with opportunities to meet enchanting single ladies!
San Juan, Puerto Rico's radiant capital, isn't just known for its picturesque beaches and colorful architecture, it's also a treasure trove of bustling shopping malls, lively parks, and hip coffee shops where charming local women love to spend their day.
Whether it's the popular Plaza Las Américas mall or the scenic Luis Muñoz Marín Park, these daylit hotspots are teeming with beautiful women waiting to be swept off their feet. Now, let's unwrap San Juan's daytime dating scene in more detail:
Markets & Shopping Malls
Women love shopping, so malls and shopping districts also make prime hunting grounds. Just make sure you've got your charm turned up to 11! Here are some top spots where you can mingle with local gals:
Plaza Las Americas
Paseo Caribe
Parks And Outdoor Areas
It's not secret that a lot of women really dig the peace and pretty views that nature offers. This means parks and outdoor fun zones are top-tier locations for sparking some chemistry. When the sun decides to put on a show, these places transform into a hotbed of single ladies ready to mingle. But hey, don't forget to bring your A-game. Being real and genuine, that's your golden ticket for a smashing first impression.
Now, let's dish out some prime outdoor locations where you can slide into a casual conversation with local ladies:
Old San Juan
Castillo San Felipe del Morro
Paseo de la Princesa
San Juan National Historic Site
Parque de las Palomas
The Best Hookup Spots I've Tried – San Juan Nightlife For Singles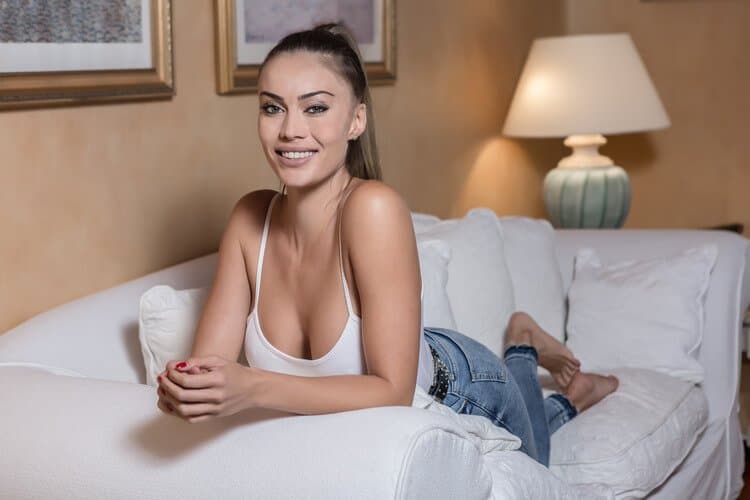 San Juan, the vibrant capital of Puerto Rico, is a goldmine for single men looking to mingle. The bustling nightlife is particularly attractive, with a cluster of enticing venues around the downtown area and the artsy Santurce district. These zones are pulsating with top-notch nightclubs, bars, and lounges, each providing a unique atmosphere for meeting single ladies. Whether you're into the sultry salsa clubs or the more relaxed, rum-focused bars, you're bound to find a spot that matches your vibe.
Let's get real, having an epic nightlife scene condensed in a few key areas makes your night planning a breeze and significantly boosts your chances of success. And San Juan delivers exactly that. If you're a local, just grab an Uber, request a drop-off in these bustling districts, and take the rest of the night on foot. The walking distance between venues is negligible, and the streets themselves are a buzzing meeting point, particularly after last call.
If you're a visitor, our advice is to snag a hotel room close to these nightlife hubs. Trust us, you don't want to invite a lady for a nightcap only to face a lengthy taxi ride back to your place. On the bright side, San Juan, unlike some growing tourist cities, boasts a solid selection of hotels in these areas. This gives you a strategic advantage in the dating scene, placing you smack dab in the middle of the action. And keep in mind, Puerto Rican nights are long, with most spots keeping their doors open well beyond 2am, giving you ample time to work your charm.
Best Nightclubs For Finding a Hook Up In San Juan
The club scene is teeming with sizzling ladies rocking their body-hugging dresses and mini skirts. If you're on the prowl for single gals, these dance floors are basically your buffet. So get ready to bust some moves!
Here are my favorite nightclubs to pick up San Juan girls:
Club Brava: Located at 6063 Isla Verde Ave, this club is one of the most popular nightclubs in San Juan. It's known for its lively atmosphere, great music, and a diverse crowd. The club is spacious and offers a variety of music genres, making it a great place to meet people with different tastes.
La Respuesta: Located at 1600 Ave Fernandez Juncos, this club is known for its vibrant nightlife and diverse crowd. It hosts various events and concerts, which can be a great opportunity to meet people.
Club Kronos: Located at 192 Segarra St, this club is known for its energetic atmosphere and great music. It's a popular spot for locals and tourists alike, making it a great place to meet new people.
Señor Frog's: Located at 102 Calle Marina, this bar is known for its fun and lively atmosphere. It's a popular spot for tourists, making it a great place to meet people from different parts of the world.
Best Pickup Bars
Who doesn't like to have a nice chat over a delicious cocktail. Here are the hottest pick-up bars in town where you'll have a chance to meet sexy singles:
Lote 23: This is a sprawling lot dedicated to hosting semi-permanent, upscale food trucks with tons of seating, trees, and often live music. It's a fun place to hang out, people watch, and enjoy great food. The variety of food and the lively atmosphere make it a great place to meet new people.
La Factoría: Located in Old San Juan, this cocktail bar is known for its amazing staff and great cocktails. It has a relaxed atmosphere in the bar behind the principal bar. The unique cocktails and the relaxed atmosphere make it a good place to strike up a conversation with someone new.
Best Hookup Sites in San Juan
I totally get it – some of you just want to cut to the chase, no fluff. Who's got the time to squander in loud, jam-packed bars and clubs, right? Not everyone's cup of tea, and that's cool. Lucky for you, there's online dating! Yup, you can snag your perfect match or soulmate (whatever floats your boat) right from your comfy couch. So, if you're on the hunt for a lovely lady to spend your days with, or a cool chick for some fun times who's not quite ready to settle down yet, let's dive into what your best bets are to find someone like-minded.
AdultFriendFinder: The Best Site to Score Single Women in San Juan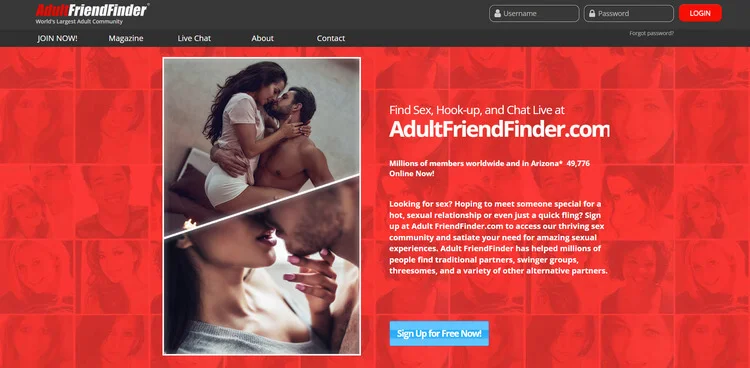 The pioneer in online casual encounters, AFF continuously proves to be the superior choice for the men of San Juan. There are a multitude of platforms that promise easy connections, but most are unfortunately underwhelming.
If your intention is to find single women in San Juan online who aren't in the market for a serious relationship, look no further than Adult Friend Finder. This adult-oriented network has a vast pool of hundreds of millions of active users globally, and in a vibrant city like ours, you will be spoilt for choice.
This isn't your destination to locate a woman to proudly present to your family; this is where you head to enjoy carefree connections devoid of pressures or expectations. Identify an attractive woman in your Puerto Rican locale on Adult Friend Finder, and you may bypass the need to go out to a lively salsa club, enduring music you might not even appreciate, merely to find a casual date.
Despite a high number of women frequenting the platform, it still falls to you to initiate contact. We've seen significantly better outcomes in terms of casual connections on this site compared to its competitors, and this holds especially true for average guys.
With over 500 million active users, AFF offers an extensive array of options — a critical characteristic of any worthy casual encounter platform. Without a doubt, AdultFriendFinder holds the title for the top hookup platform in the USA.
If you've not had success on Tinder (like most men) or simply prefer the convenience of meeting women at any hour without spending unnecessary time in noisy bars and clubs, it's high time you tested their free trial. Being a man in the dating scene is difficult enough without losing out on these enticing opportunities.
eharmony – Great if you are looking for a more serious relationship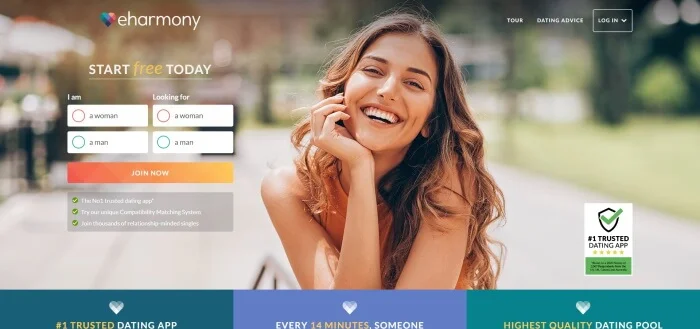 Want a connection that's a bit more than casual? Set your sails for eHarmony, the master of all dating platforms! They were hip to the algorithm love game way before it became mainstream. They've been running the love marathon with compatibility from the get-go – hence the decidedly clear-cut name.
The more you share, the higher the chances of perfect matches. So open up, unless you're in a fast lane to find romance – eHarmony isn't your quick link-up spot. They crave the specifics, and lots of them.
After you're done with the 20 question exchange, prepare yourself for the compatibility assessment. Remember, it's not a quiz night at a local bar, this is the real McCoy! Approach it earnestly, allocate the necessary time, we're dealing with your love chemistry here.
Your diligence will pay off, amigo. You'll receive a "compatibility score" when browsing potential companions. Over 60? Bueno. Over 100? Even better. More than 110? You've struck a love goldmine!
Now, venture out and date wisely in San Juan, my friend!
San Juan Dating Guide
Fasten your seatbelts, gentlemen, as we cruise into the tropical paradise of San Juan. Now that you've got the attention of a beautiful señorita, our San Juan dating guide will help you make the most of it. The city is teeming with romantic locations that'll leave your date smitten. From seaside dinners to salsa under the stars, here are some of the most amazing ways to sweep her off her feet in this Caribbean haven.
Nice Places To Hang Out With Your Date
Picnic on the Beach: Take a walk on the beach and surprise your loved one with a private picnic set up on the sand. The sights, sounds, and scent of the ocean, along with delicious food, will make for a memorable experience.
Explore Old San Juan: Its beauty, charm, and joyous spirit will add spark to your romantic getaway. Explore scenic places, walk around charming colorful streets, and immerse yourself in the joyous cultural experiences that the city has to offer.
Visit El Yunque National Rainforest: Just a 45-minute drive from San Juan, El Yunque Rainforest offers a chance to explore the sights and sounds of the lush rainforest. Enjoy hikes leading to romantic waterfalls where you can jump in and feel the embrace of the rainforest and its magical wonders.
Take Salsa Lessons: Add a little happiness and sultriness to your steps by learning to move to the sounds of Salsa. Music is an integral part of Puerto Rican culture, and taking a salsa lesson early in your trip can add a little spice to your vacation.
Sunset Sail on San Juan Bay: Surprise your loved one with a romantic sunset sail offering breathtaking views of the walled city, San Felipe del Morro Fort, Isla de Cabras Island, and the city line to the amber glow of the sunset.
Best Romantic Restauants To Take Your Date To
Marmalade Restaurant & Wine Bar: This restaurant offers a Caribbean and Soup menu. It's known for its memorable experiences and is often described as a nice place to dine. The wine bar adds an extra touch of romance, making it a great place for a romantic date.
Trois Cent Onze: A French and European restaurant, Trois Cent Onze is praised for its fine dining and fantastic service. It's described as a very romantic space, making it a perfect choice for a romantic dinner.
Cocina Abierta: Offering Caribbean and Latin cuisine, Cocina Abierta is a favorite among many. It's outstanding in all aspects, from food to ambiance, making it a great place for a romantic meal.
Luisa: This Mediterranean and Spanish restaurant is described as beautiful, modern, and romantic. The combination of great food and a romantic atmosphere makes it a great choice for couples.
Princesa – Cocina Cultura: A Puerto Rican and Latin restaurant, Princesa – Cocina Cultura offers a unique dining experience. It's a nice place to have lunch along the port, adding a touch of romance to the dining experience.
What You Need To Know Before Dating A Woman From Puerto Rico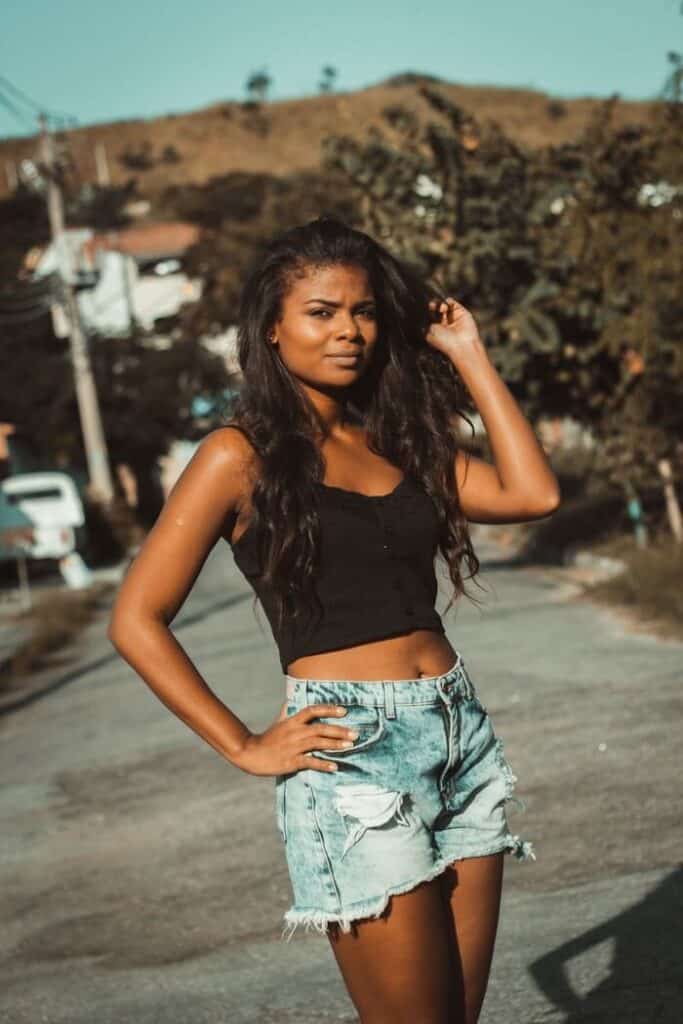 Dating a woman from Puerto Rico is a vibrant, passionate adventure, but there are a few things you gotta know first. Let's get you started:
Rhythm runs in her veins: Most Puerto Rican ladies can dance circles around you. You might want to brush up on your salsa moves or at least try to follow her lead. But remember, bad dancing is still better than no dancing. Embrace your two left feet!
Family comes first: Puerto Rican culture is big on family. Don't be surprised if you're meeting her abuela (grandma) on the second date. Show respect and interest, and you'll earn big points.
Spice is the spice of life: Puerto Rican food is delicious and flavorful. Get ready to have your taste buds challenged! If you can't handle the heat, get a glass of water ready!
She's got spirit: Puerto Rican women are fierce, independent, and resilient. They're not looking for a savior; they're looking for a partner. Show her you appreciate her strength, and you're golden.
Communication is key: Puerto Rican women are generally outgoing and expressive. Clear and honest communication will make your relationship smooth. So, don't hold back your thoughts!
Armed with these tips, you'll navigate the dating scene like a pro. Good luck, amigo! Remember, love is an adventure – enjoy the ride!
Enjoy Dating San Juan Women
There you go, my amigos! We've taken a virtual tour around the vibrant city of San Juan, showcasing the best spots to meet your potential Señorita. From the sizzling salsa clubs, serene beach yoga, to the bustling markets and enchanting old town, the opportunities are endless.
Are you ready to bust out your salsa moves at the local dance club?
Feel the rhythm of the waves at a beach yoga session?
Or maybe a stroll in the charming old town is more your speed?
Whatever your choice, be confident, be chivalrous, and most of all, be you. Remember, the way to a Puerto Rican woman's heart is through authenticity.
So, ready to turn your love life into a tropical adventure? Done with mundane dating routines? It's time to get out there, and let the sultry allure of San Juan lead you to that special someone! The charming smile of your future date might just be a salsa dance away!
Picture this, guys – a sunset walk on the beach with the woman of your dreams. Now, doesn't that sound like a perfect ending to a perfect day?
Step out, dance, meet and sweep her off her feet!