Whether you're a local or new to ABQ, I will tell you where to meet single women in Albuquerque.
I am not a local, but during my frequent visits to the city, I have had the chance to explore the best places to hook up with Albuquerque girls. Although ABQ is not a fun city per se, you can still have a good time if you know where to go and what to do.
So let me share my experience with you on where you can easily hook up with ladies in Albuquerque:
So, in this guide, I will teach you:
Where can you meet girls in Albuquerque during the day?
The best bars and nightclubs to hookup in Albuquerque
3 dating sites in Albuquerque
Where to hang out with your Albuquerque date
Let's go!
Best Places for Dating Single Women In Albuquerque During the Day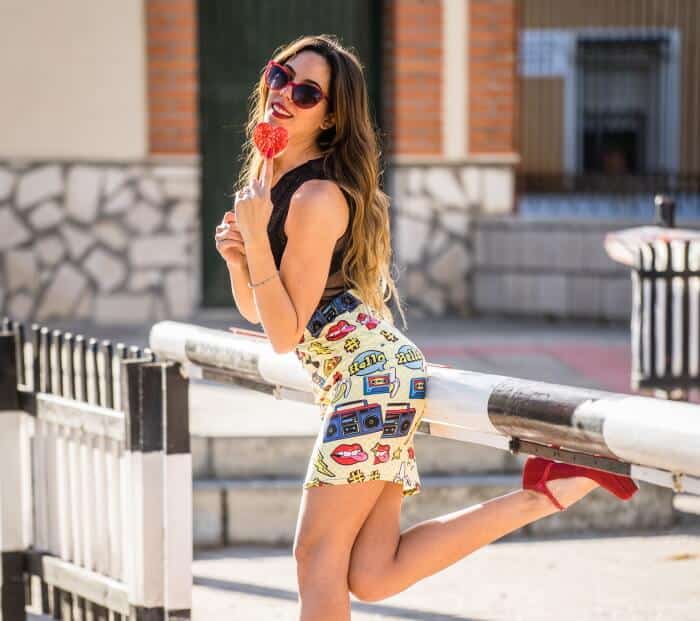 When the sun rises, you can meet new people in ABQ as the streets are warmed up with sexy young ladies.
For your day game, you can begin with a few strolls in the city's busiest streets, areas around parks, and the surrounding cafes and shops.
You should also consider checking Old Town and the Downtown area as they are often crowded with beautiful Albuquerque girls. Also, head over to the Pool Bar at the Sandia Casino. It's a favorite spot for women who love the parties it frequently organizes.
Shopping Malls
Shopping malls are another great place to single meet women in Albuquerque. You can try any of the following:
ABQ Uptown
Cottonwood Mall
The Promenade
Coronado Center
Landmarks and Tourist Attractions
Finding a woman to date in Albuquerque doesn't have to be boring. You can still have fun while looking for women to hook up with. ABQ's high desert environment offers a relaxed and inviting atmosphere that attracts locals and foreigners.
The Sandia Mountains are home to many outdoor recreation places, such as the Elena Gallegos Open Space and the Sandia Peak Tramway. You cannot miss the Albuquerque International Balloon Fiesta, which draws in many tourists.
When you visit these places, be sure to strike up a conversation with the women, and you might get the privilege of scoring a date!
Parks and Outdoor Areas
The list of places where you can meet single ladies in ABQ during the day would not be complete if I didn't tell you about the nice parks to hang out. Here are a few parks where you could meet ladies in Albuquerque.
Los Altos Park
ABQ BioPark & Zoo
The stables at Tamaya
Albuquerque Nightlife For Singles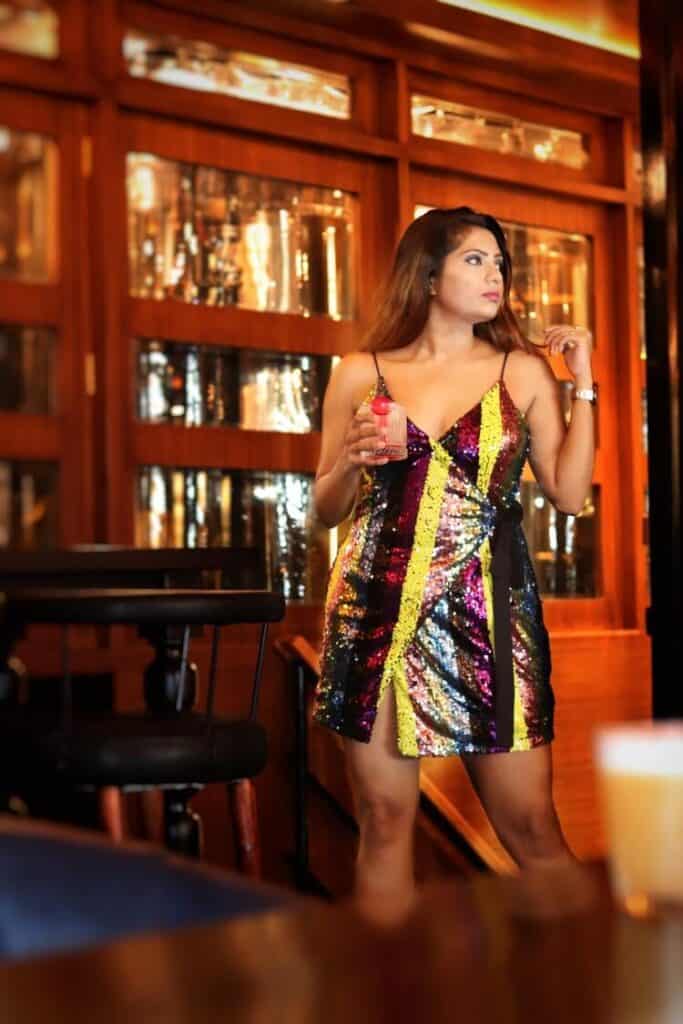 You know bars and nightclubs are the best spots to pick up women. I can say the nightlife in Albuquerque isn't the best in the United States. You cannot compare it to other fun neighboring cities such as Phoenix or Las Vegas.
Still, nighttime offers the best opportunity to find an Albuquerque hookup.
Your best bet is heading downtown on Central Avenue around 4th and 5th street. It's the principal area for nightlife and is often busy with beautiful single Albuquerque girls.
You can also consider checking out the area around Nob Hill. These areas have many cocktail bars, breweries, dance clubs, casinos, wine bars, and restaurants—all clustered within a walkable distance.
Many of these bars and nightclubs host special events, live music, and other entertainment parties.
I have listed below my favorite night hookup spots in Albuquerque.
Best Bars for Singles in Albuquerque
Sister Bar
The Copper Lounge
Best Nightclubs for Hooking Up in Albuquerque
Effex
QBar Lounge
O'Neill's
Central Cabana
Albuquerque Dating Sites
Perhaps you're not the outgoing type, and none of the places I've mentioned appeal to you. Then, try online dating in Albuquerque is your best bet.
When I am in ABQ and don't feel like going to bars, I head to my favorite dating websites and start chatting with nice ladies. You can connect with thousands of single girls in Albuquerque with just a touch of a button on the Internet.
Whether you're looking for casual sex or the love of your life, there is a website or dating app that is ideal for you.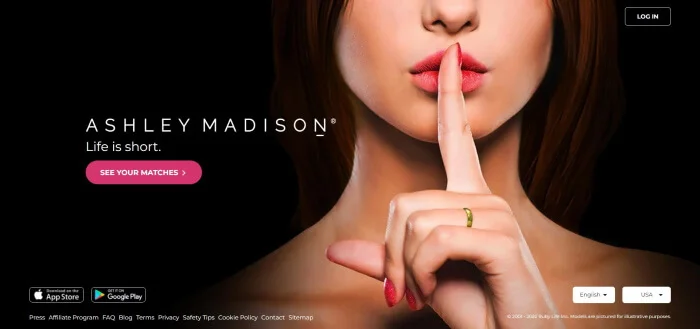 The website was initially created for those looking to break the monotony of their relationships. Over time it has evolved to attract more people, including singles looking for casual hookups. Despite the evolution, its central idea of fulfilling its user's sexual fantasies hasn't changed. My favorite site to hookup in the USA.
Pros
It has an intuitive interface and design
Easy signup process
Easy to find a hookup as it has a large number of users
Cons
You have to match with someone to initiate a conversation.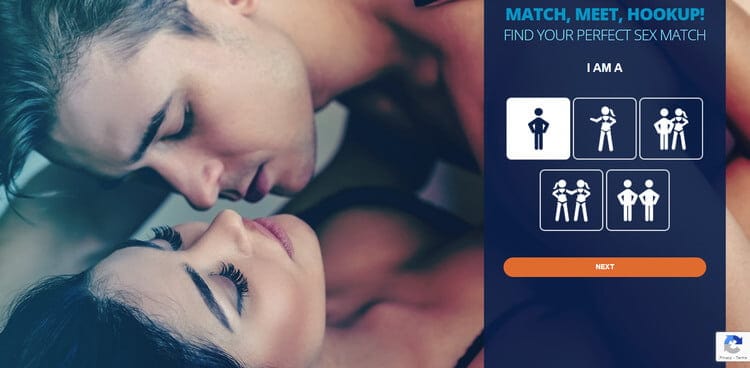 Get It On is a sex dating website for people of all sexual orientations. You have an increased odd of finding singles looking for casual hookups here as it has more than 15 million users.
The site has a beautiful interface that allows for more straightforward navigation. The registration process is also fast and easy, as it only takes 10 minutes, and you are in.
The site is good if you're in Albuquerque and want to get laid.
Pros
Fast and easy signup process
Large number of features for communication purposes
Advanced filters and search tool
Cons
No member verification or screening
Unbalanced ratio of men to women
No mobile version
Ok Cupid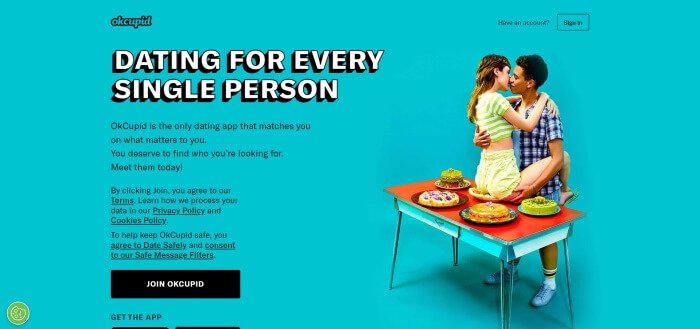 As countless matchmaking apps flood the market, OkCupid remains one of the most popular sites in ABQ. It is a great site because its compatibility rating features allow you to understand your date before meeting them. Plus, its user design makes a date to be clear and upfront on who they are and what they're looking for.
Pros
You don't need a subscription to search for matches or to send and receive messages.
The paid membership is full of valuable features
All-inclusive dating site.
Large number of interesting members
Version for both desktop and mobile use
Cons
Many fake profiles
Users in low-populated areas may find it challenging to find a match
The free version has a lot of ads.
Albuquerque Dating Guide
Now that you know the best places to meet single Albuquerque women, you can be sure that you'll find someone special.
If you're new to ABQ and want to impress your girlfriend, you need some date night ideas. ABQ has a wide array of romantic getaways ranging from stunning botanical gardens, bars, and restaurants to outdoor activities.
Nice Restaurants to take your date to
Nothing brings people together like sharing a delicious meal made with utter precision by world-class chefs. Albuquerque has some fancy restaurants with the perfect view and the right atmosphere and meals for a romantic date night.
The following rooftop restaurants offer the perfect view of the city, nearby mountains, and the sunset—an ideal environment for a warm and engaging conversation with your date.
Apothecary Lounge
Marble Brewery
Vintage 423
Seasons Rotisserie & Grill
There are also plenty of cool things to do with your date in Albuquerque if you prefer to share a nice experience. You can choose any of the following
Go for a couple's massage at Betty's Bath & Day Spa
Board the Sandia Peak Tramway
Visit Casa Rondena Winery
Discover the beauty of ABQ BioPark Botanic Garden
What You Need to Know Before Dating a Girl from New Mexico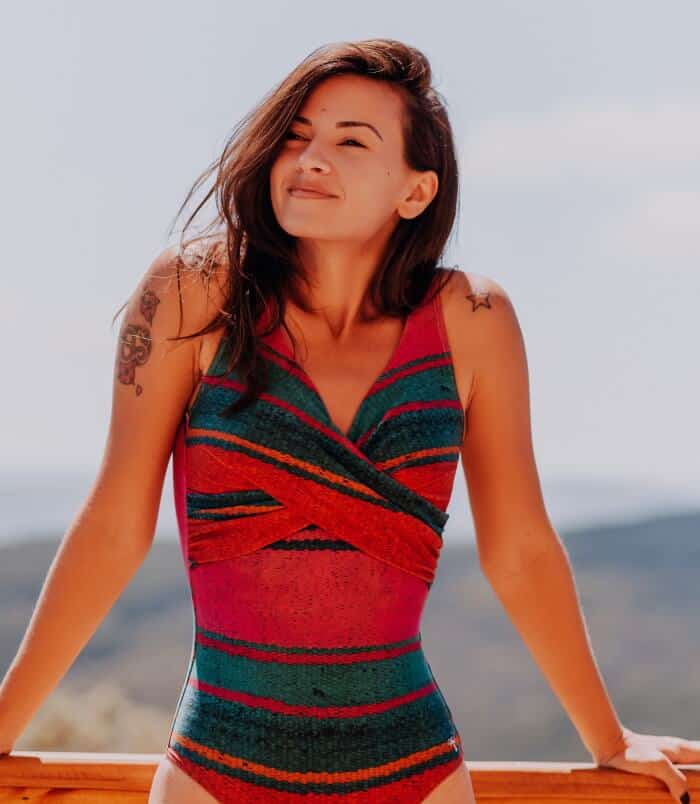 Before diving into the dating scene, girls from New Mexico are not that easy to deal with. They are tough and know what they want in a potential mate.
They are adventurous
New Mexicans love the outdoors, and Albuquerque women are no different. Be ready to enjoy the city's beautiful landscape, as there are plenty of outdoor activities you'll engage in.
New Mexicans love food
After a Mexican girl from Albuquerque introduces you to their food, you will never return to that bland Chile-less pizza again. Whether she's cooking for you or are eating out, you better get accustomed to a steady diet of burritos, tortillas, enchilada, tamales, and sopaipillas.
They have a close tie with their families
Their family is not just mom, dad, and siblings but aunts, uncles, cousins, and others. Be prepared to meet and get along with them during family gatherings.
Albuquerque women love music
When you hook up with one of these girls, be ready to have an eclectic playlist from mariachi to rock n roll, punk pop, and blues. You can never get bored when you're out with them. Also, expect to have fun road trips across the beautiful landscapes of Albuquerque.
They'll Show You Where Breaking Bad Was Filmed
If you're a fan of this TV show, you'll love taking one of these tours. You'll get to see all the places where your favorite show was filmed.
Enjoy Dating Albuquerque Women
You now know all the places you need to go to meet beautiful single women in Albuquerque.
With all this information, I am sure you will have fun in ABQ as it will be easy to get a beautiful single woman. It is easier to enjoy the experiences a beautiful city offers when you have a lovely woman in your company. You can also sign up for one of the dating websites listed above to get in touch with some local women.