Are you looking to hook up in Buffalo? The city of Buffalo, NY, is teeming with opportunities for meeting and dating single women. From bustling bars and restaurants to scenic parks and cultural attractions, there are plenty of places to go and things to do to increase your chances of finding your perfect partner.
Having worked in Buffalo for two years, I have a little experience with the dating scene in this city. So, if you're looking for the best places to hookup in Buffalo, let me help you.
This Buffalo dating guide covers the following:
The best places to meet people in Buffalo during the day.
Where to meet single women in Buffalo at night
The best dating sites in Buffalo
The top-rated places to take your date out in Buffalo
Whether you are living in Buffalo or just visiting, this guide will provide you with all the information you need to know about the best places to meet single women in Buffalo New York.
Where to Meet and Date Buffalo Girls During the Day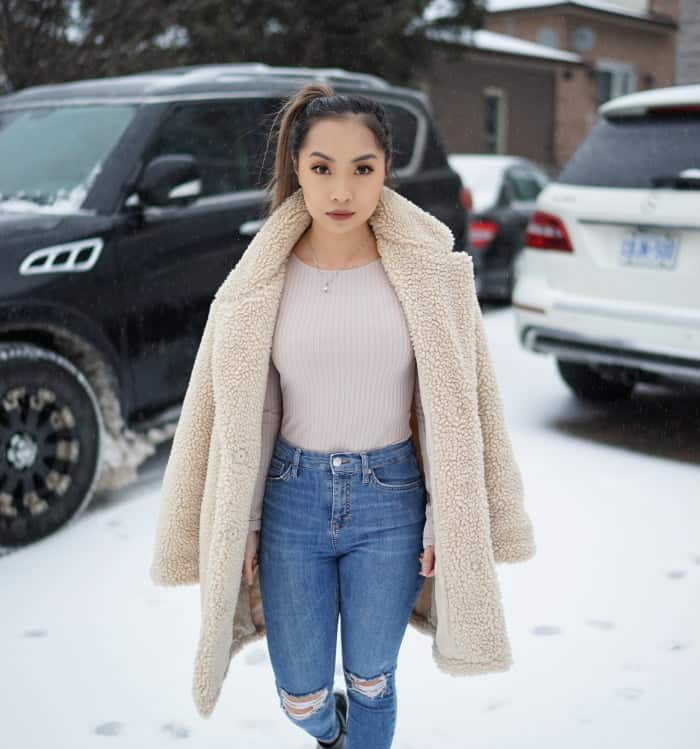 There are plenty of places and fun ways to spend your free time in Buffalo during the day. Areas flocking with beautiful Buffalo NY girls ready to date you.
Perhaps you could consider taking strolls in the streets of Buffalo. If you do, you're sure to bump into beautiful girls.
Here are some of the iconic streets you must stroll if you're hoping to meet girls in Buffalo during the day:
Washington Street
Main Street
Elmwood Avenue
Hertel Avenue
Chippewa Street
Other reliable places where you're sure to meet single girls are shopping malls and coffee houses. You can be sure to check out the following places:
Delaware Consumer Plaza
Walden Galleria
Eastern Hills Mall
Boulevard Mall
Fashion Outlets at Niagra Falls
Burlington Plaza, Amherst
Buffalo Nightlife For Singles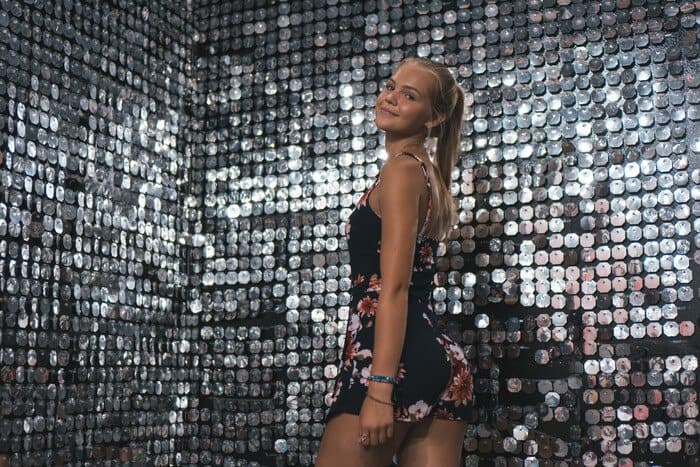 With many joints waiting until 4 a.m. for the last call, you could say Buffalo knows a few things about nightlife. From craft beers to hopping bars and old-school taverns, live music, and casinos, the Queen City parties from dawn to dusk.
You will find night hookup spots all over town, from Allen street, University Heights, and Elmwood Avenue to the Chippewa Entertainment District.
Best Bars in Buffalo for Finding Hookups
We can say the bar scene in Buffalo is eclectic. You will always have a good time, its no doubt. Buffalo has a wide-ranging bar culture, perfect for sipping craft beers and cocktails. From the iconic dive bars to classic Irish pubs, there are plenty of watering holes to explore. The city also boasts a vibrant nightlife scene with live music, comedy shows, and more. Whether you're looking for a laid-back spot or an energetic night out on the town, Buffalo has something for everyone.
Check some of these singles bars, and you'll surely meet many single women in Buffalo, New York.
The Old Pink, 223 Allen Street
Ballyhoo, 211 South Park Avenue
Mr Goodba, 110 Elmwood Avenue
Pearl Street Grill & Brewery, 76 Pearl Street
Best Nightclubs for Hooking Up in Buffalo
Most of the clubs in Buffalo stay open until late. You can find everything from Latin music to hip-hop to classic rock. The nightlife in Buffalo is vibrant, and there's always something going on. If you want to check out the scene, head to West Chippewa on any given night for an experience you won't soon forget!
If you are on the lookout for sexy Buffalo girls or even cougars to end the night on an even great note, then try these nightclubs:
67 West
SwingBuffalo
The Pier Nightclub
Dating Sites in Buffalo
If the idea of going to bars and nightclubs to find a local hookup isn't your thing, online dating might be the perfect alternative. By searching for potential partners from the comfort of your own home, you can narrow your focus to find exactly the kind of person you're looking for.
So, how can you meet single girls in Buffalo online?
Let's review the best online dating sites and apps to use in Buffalo to find casual encounters.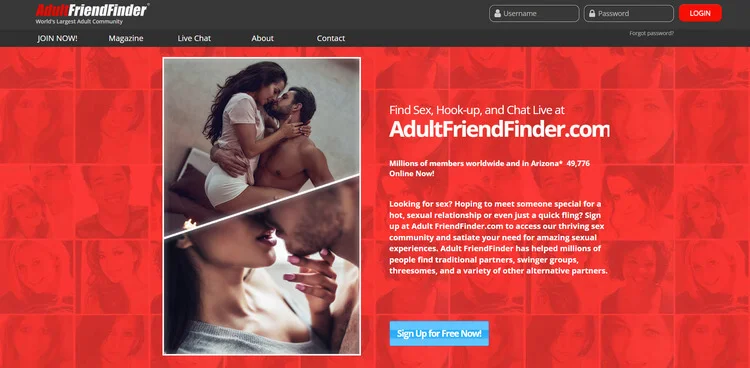 If you're looking to get laid in Buffalo, AdultFriendFinder.com is the best option.
With over 50 million active members per month and a total of 80 million users, the site has a diverse and active user base. Most users are from the US, UK, and Canada. Approximately 65% of users are male. The site's focus on casual, no-strings-attached fun makes it perfect for those looking for one-night stands, and it's open to all genders and sexual orientations. Whether you're new to online dating or an experienced user, this site is worth checking out for local hookups in Buffalo.
Pros
A Free and easy registration process
Premium members receive special features and great perks
Active customer support
Accepts all kinds of sexual orientation
Active users and many members in Buffalo
Cons
Does not use a matchmaking algorithm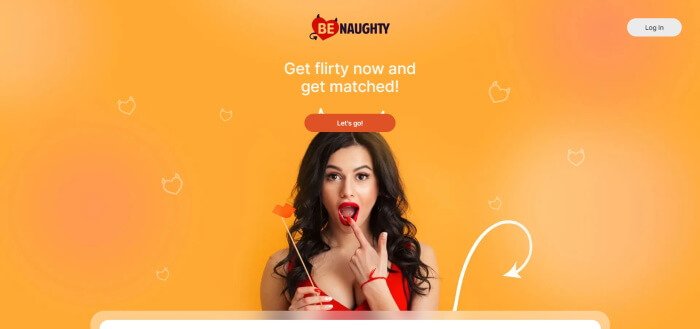 BeNaughty.com can be a good option for finding a Buffalo hookup.
With a monthly member base of over 13 million users, you'll have plenty of options to choose from. The site allows you to search for potential matches based on location, as well as other filters like age, gender, and sexual interests. You'll find Buffalo singles, couples in open relationships, and others looking for casual fun.
The matching algorithm will notify you with matching profiles sorted by proximity, though some matches may appear random. BeNaughty.com gives you full control over your profile, allowing you to limit your visibility to verified members only for added privacy.
Pros
Free 3-day trial
Available on both Android and iOS for those on the go
Privacy controls increase safety
Cons
Automated messages from admins can get annoying
Tough to cancel membership
Lots of scammers a fake profiles
Tinder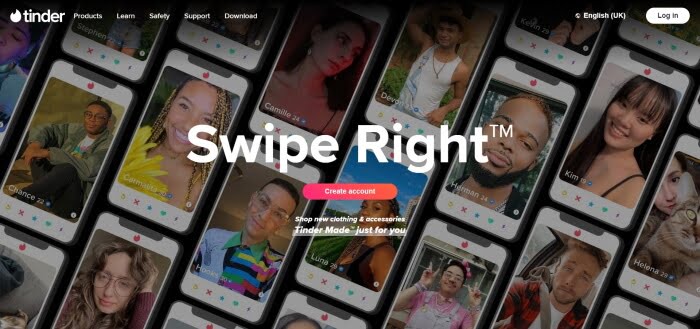 Tinder is a popular dating app that allows you to browse profiles of potential matches and swipe right to indicate interest or swipe left to pass. If you and some users swipe right on each other's profiles, you can connect and start a conversation. Tinder is available on both iOS and Android devices and is free to download and use, although some features require a subscription. The app is known for its simplicity and ease of use, as well as its focus on connecting users based on location.
Pros
Easy to navigate
The best for hookups and casual relationships
There is a free membership option
Premium members can use the passport feature
Has an integrated video chat feature
Has a safety toolkit
Cons
Free members are limited on swipes and likes
Not the best if you're looking for a serious relationship
Has many fake profiles and scammers
Not so popular in Buffalo
Buffalo Dating Guide
You finally scored a date! It's now time to impress her by taking her to fancy places in Buffalo.
You can have a good time in Buffalo's many cafes, fancy bars, restaurants, and even outdoor activities with your new girlfriend. If you want something nice, romantic, and not so budget-friendly restaurants and bars to take your date, you can try the best restaurants in Buffalo:
Mothers Restaurant, 33 Virginia PI
Marble & Rye, 112 Genesee Street
Oliver's Restaurant, 2095 Delaware Avenue
Also, if you want an action-packed moment with your date, you can go ice skating at Buffalo Riverworks or make memories at Niagra Falls. Some of the best places to visit if you're looking for a more romantic moment include:
Taking a walk at the Buffalo Erie and County Botanical Gardens
Seeing a show at Shea's Performing Arts Center
Watching a show at the Springvalley Center of Arts
Taking cooking classes at the Culinary Arts Center
Visiting the Eternal Flame Falls
Walk through Knox Farm State Park
What You Need to Know Before Dating a Woman from Buffalo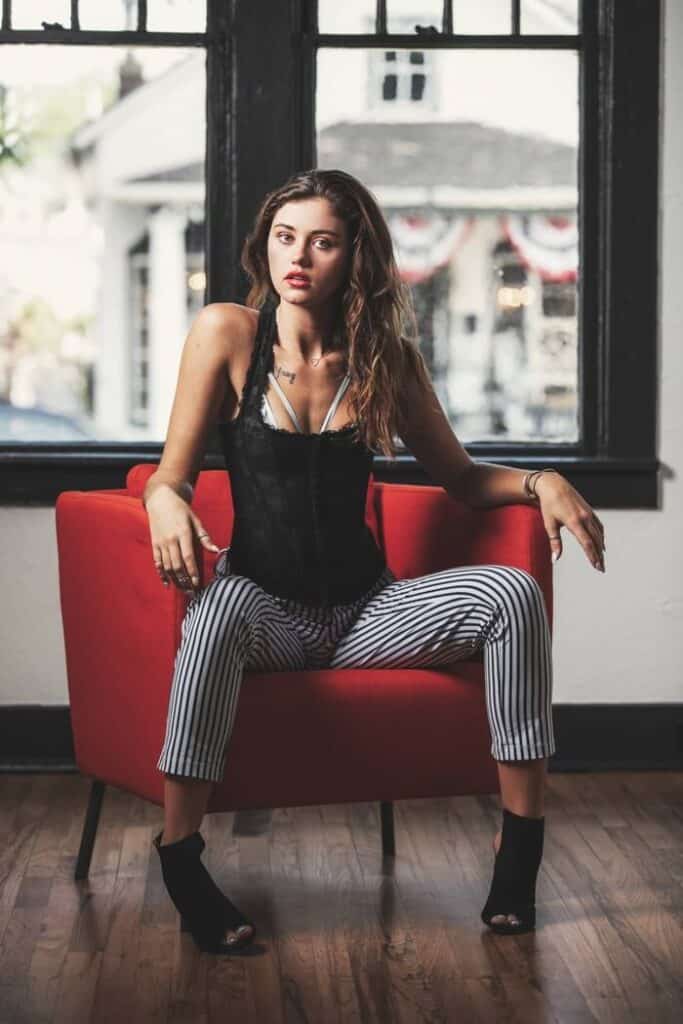 Buffalo NY girls are a special breed. Whether you're looking for a girlfriend to keep things casual or to start a serious relationship, these girls have qualities that make them pleasing partners you can enjoy spending time with.
Get Ready for Snow Activities
When dating a Buffalo girl, you'll need to get used to snow activities. From snowball fights to skiing and ice fishing, snow is a big part of life in Buffalo, and your partner will likely be eager to share these activities with you.
You Must Love Their Food
Buffalo girls love their food, and with over 1000 restaurants in the city, you'll never go hungry when you're dating in Buffalo. From fine dining to casual eateries, there's something for every taste and budget.
I Hope You Like Beer
Buffalo girls love their beer, and if you've found a match, she'll likely be happy to grab a drink with you. Whether you prefer a cozy pub or a bustling bar, there are plenty of places to enjoy a drink together in Buffalo.
Ready For Some Adventure?
Growing up spending most of their time outdoors, Buffalo girls are adventurous and always up for trying new things. If you're dating a Buffalo girl, expect to be swept up in a whirlwind of activities and experiences. Whether you're hiking, biking, or exploring the city, you're sure to have a great time.
Enjoy Your Buffalo Hookups
In conclusion, if you are looking to meet singles in Buffalo, there are many bars, nightclubs,
Whether you prefer a casual atmosphere or a more upscale setting, there is sure to be a place that fits your preferences. So don't hesitate to grab a drink and strike up a conversation with a beautiful Buffalo girl at one of these great venues.
If you are more of a timid type, then you can also sign up for one of the hookup platforms that can help you get laid.
Good luck!