I consider Tampa Bay one of the best places to live and date. The city is known for its beautiful beaches and waterfront views, offering endless opportunities for outdoor activities and relaxation. So, in case you're wondering where you can meet single girls to hook up with in Tampa, you've come to the right place.
Tampa is a lively city, so whether you're looking for a hookup or a long-term commitment, Tampa has plenty of opportunities to connect with other singles and find your perfect match.
As someone who visits Florida frequently, I have picked up on the best dating strategies to get you a hookup in Tampa.
In this article, I will give you a detailed breakdown of:
Where to meet single women in Tampa Bay during the day
The best bars and nightclubs to hook up in Tampa
The best dating apps and sites to use in Tampa
My top tips for picking up Tampa women
Let's get started!
Best Places to Meet Single Women in Tampa During the Day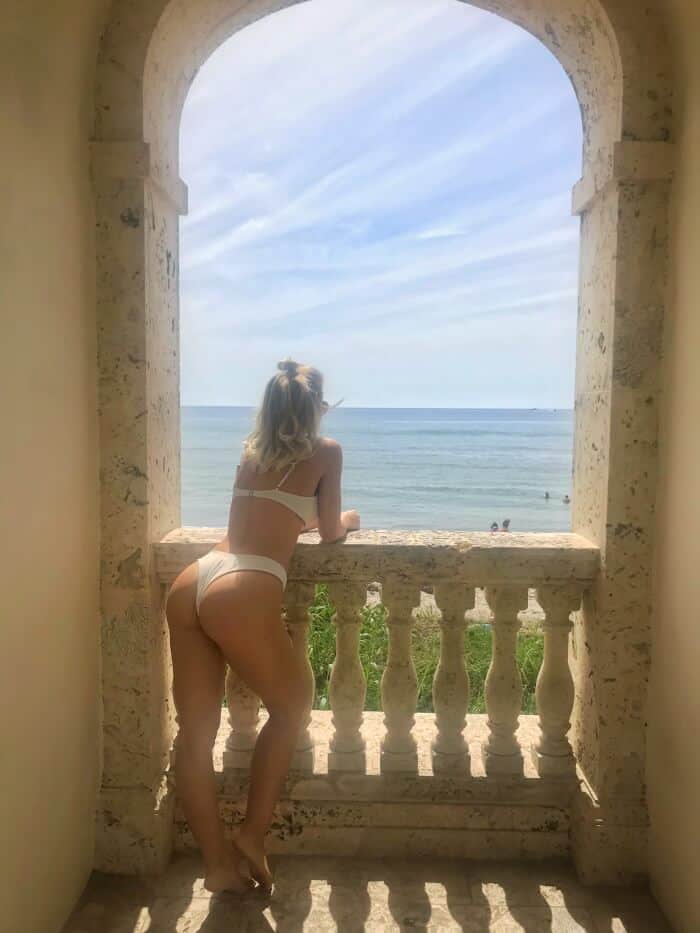 Tampa girls are gorgeous, intelligent, and more laid back. Though they are proud of being Floridians, they are easygoing and welcoming.
Girls in Tampa love to have fun, and picking on any of them is not nerve-wracking.
First, make sure to look smart, wear perfume, and head out to places where you can easily meet beautiful girls. The key to winning a date during the day is being comfortable enough to express yourself. Confidence will make you more attractive to local girls.
Clearwater Beach is a prime spot for meeting girls in Tampa during the day. Many beautiful women with tanned beach bodies love to enjoy the city's stunning beaches. Joining in on fun activities like boat tours, jet skiing, and parasailing can be a great way to increase your chances of finding Tampa singles to connect with.
We cannot miss mentioning the one place women love to visit during the day, shopping malls. These are the best places to pick up girls during the day:
Hyde Park Village
Westshore Plaza
Westfield Silver Park
Parks and Outdoor areas
If you love the outdoors, these are your best bet if you want to meet single women in Tampa:
Lettuce Lake Regional Park
Sparkman Wharf
Curtis Hixon Waterfront Park
Landmarks and Tourist Attractions
Tampa's rich history includes time-honored buildings, monuments, palaces, and parks. When you visit these places, you'll learn about the city's glorious past and have the opportunity to mingle with Tampa women who love visiting such places.
These are the best landmarks and tourist attraction sites to meet Tampa women.
Busch Garden
Bayshore Boulevard
Museum of Science and Industry
Tampa Nightlife For Singles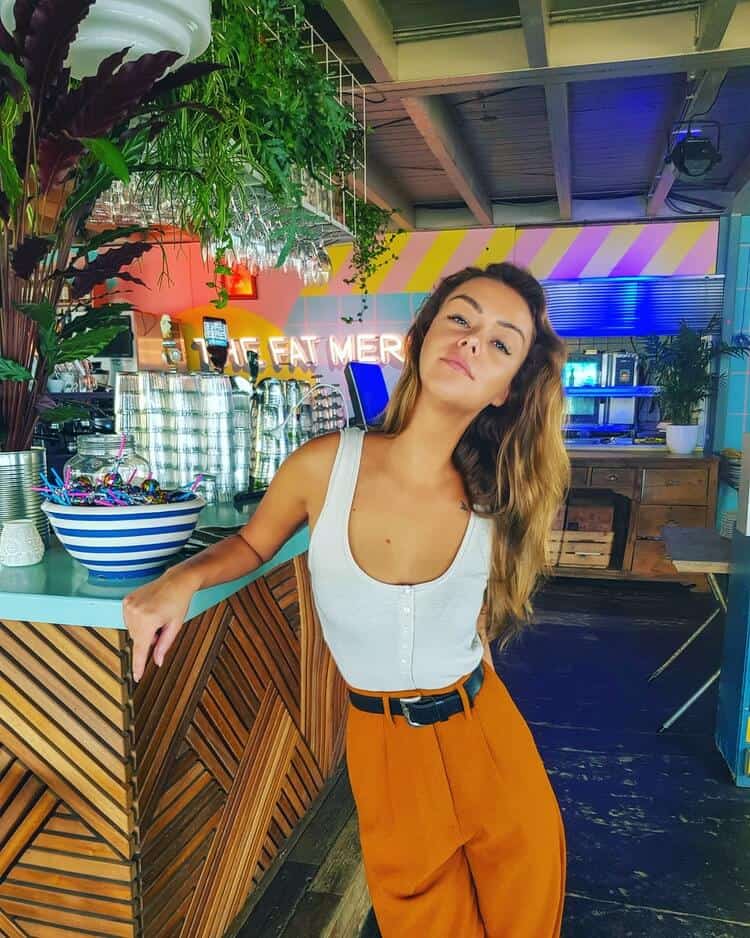 Tampa at night is a hub of adult-oriented entertainment as party-goers flock to the city, sampling the wide variety of nighttime attractions. After 5 PM, bars and nightclubs start to open, and the city comes to life.
Tampa nightlife won't let you down if you're looking to blow the steam away after a long day and probably get laid. Let's see the best areas in Tampa to go to increase your chances of getting laid.
South Howard (Soho) is a favorite spot for many Tampa hookup seekers. You are more likely to have an adventurous night here as the place has many bars, restaurants, and nightclubs that open until late. Not to forget plenty of sexy Tampa women you can hook up with.
While in Soho, remember to check out Kennedy Boulevard, another prime spot to pick up girls in Tampa.
Also, don't miss out on Ybor's laid-back lounges and high-energy dance clubs. Aside from being an enchanting historic district by day, it's an explicit entertainment joint.
To make it easier, we've rounded up some of the best bars and nightclubs that are favorite singles bars to hang out in Tampa.
Best Hookup Bars in Tampa
Hyde Park Café
Birchwood
Florida Beach Bar
Tequila Bar
Best Nightclubs to Meet Single Girls
The Kennedy
The Cuban Club
Honey Pot
The Castle
Best Dating Sites in Tampa
Signing up for a hookup app is one of the easiest ways to get laid in Tampa. Whether you're a local or just visiting, you'll find a Tampa girl ready to grab a drink with a new friend at a local bar.
Here is a list of the best online dating sites in Tampa: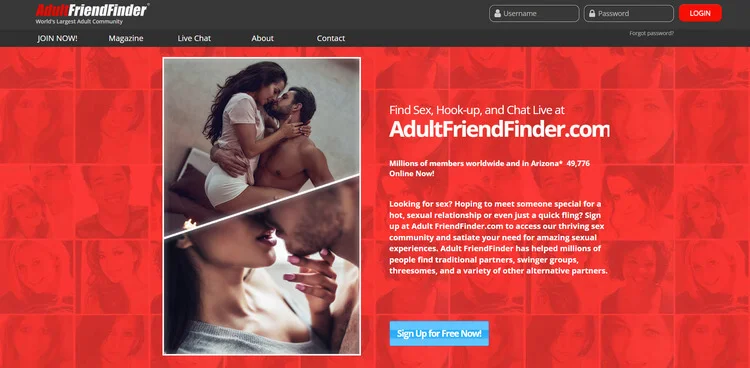 AdultFriendFinder.com is a hookup website that has been in operation since 1996. It allows members to explore a variety of fetishes and alternative lifestyles and has 60 million of users worldwide. Registration is free, but a premium membership is necessary to access most features. The premium price is relatively affordable and starts at $14.95 per month. It is the best site to use to find sex in Tampa.
Pros
The large user base increases the chances of finding singles to hookup with in Tampa.
Open-minded members and willingness of users to try new things.
Convenient and easy-to-use mobile app version of the site.
Cons
Known for having a high number of fake and inactive profiles, as well as bots and scammers.
Overall, Adult Friend Finder is a great option for individuals who want to hook up or to explore alternative lifestyles.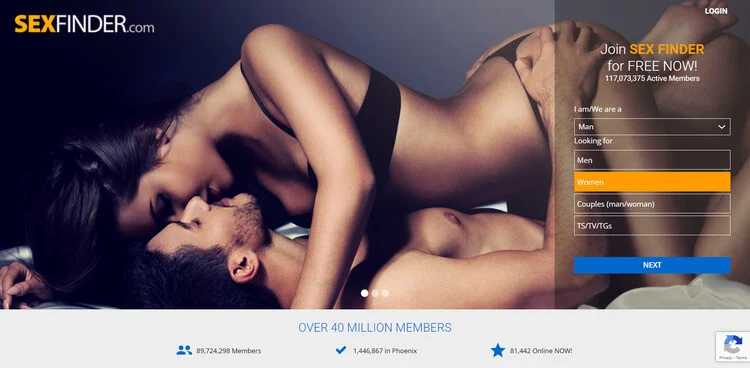 If you are sexually charged, get ready to be introduced to millions of like-minded individuals. Though still new to the game, SexFinder has gained immense popularity as it reached a mark of 89 million active members across the globe.
Its main goal is for you to find a perfect mate in your locality.
This popular dating site has amazing features, including a fast and easy sign-up process that takes less than 10 minutes, an easy user interface, and a mobile app that makes it easily accessible.
Despite these features, SexFinder has no mobile version for android users, and members have also reported matching with old undeleted profiles.
It's still one of the best sites to get casual flings in Tampa.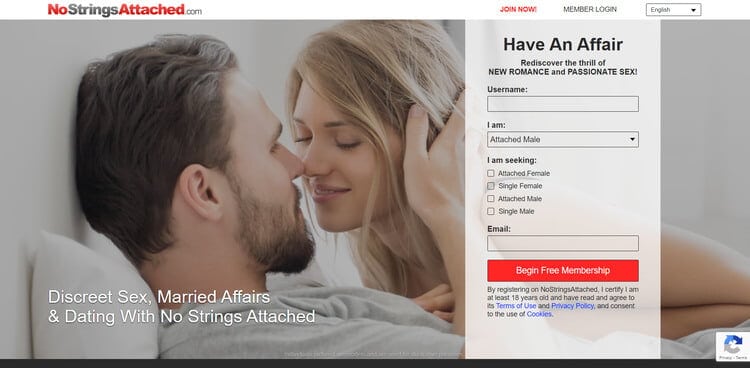 NoStringAttached is a dating website for single and married people looking to have a secret sexual relationship. So, if you're in Tampa and want an affair, a one-night stand, or erotic adventures, this is the site for you.
Unlike other platforms, the site has a large visual influence. You can navigate a virtual environment of pictures, videos, and live chats. If you're thinking about cybersex, this is the site for you.
Pros
Plenty of interactive features
You can still access a lot of features while using the free version
It has lots of sexy webcam streamers to fulfill your sexual fantasies
Privacy features that hide your identity and personal information
Great for a quick hookup
Cons
There is no mobile version
You have to pay to access advanced and better features
Tampa Dating Guide
Knowing where to pick up and date girls in Tampa is a small fraction of a much bigger equation you must master. You must impress your date for her to consider going home with you. The good part, you can never run out of options while in Tampa.
Good Restaurants and Bars to Take Your Date To
Get a table for two when it's time to move from casual chit-chat to direct eye contact. Tampa has plenty of restaurants that will fit your style. Whether you want drinks on a patio overlooking the seaside or a special four-course meal, there's always an option for you.
Impress your date by reserving a table in one of the following romantic restaurants and bars in the city:
Haven
JW Marriott
M Bird
Bridge Street Bistro
Nice Place to Hang Out with Your Date
You've had a wonderful date night with your girl from Tampa and want to spend quality time together. Tampa offers the perfect environment for couples looking to make memories. You can;
Have a romantic picnic in one of the many parks
Watch a show at the Straz
Explore the St. Pete Pier
Go for a sunset cruise
Soak by the sand at a Clearwater spa
What You Need to Know Before Dating a Girl from Tampa Florida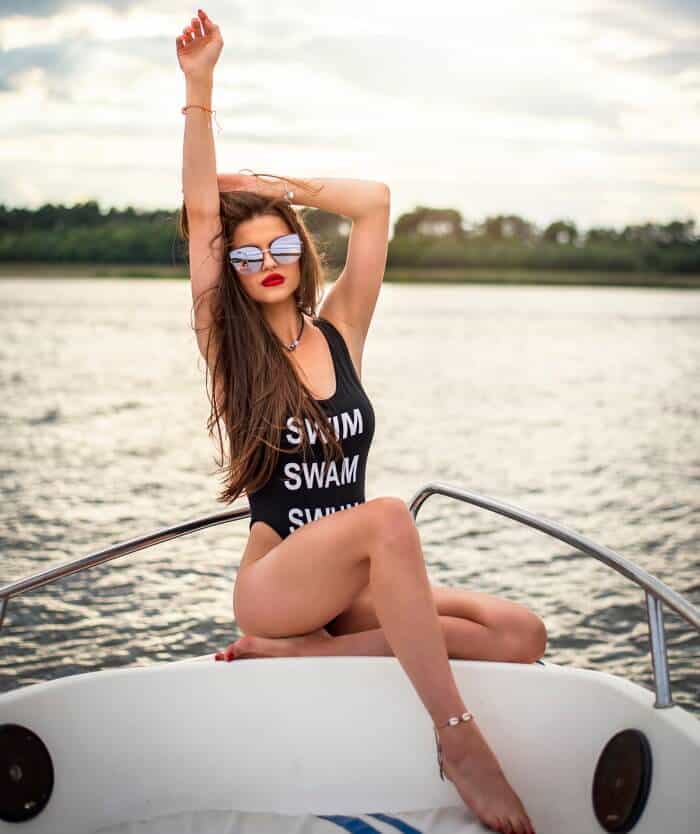 Tampa girls are more laid-back and down to earth
Unlike Miami, Tampa is slow-paced, and the women here seem to have adopted a similar attitude toward life. You rarely see Tampa women in bikini tops, leather miniskirts, and Chanel sunglasses walking around malls.
They are strikingly beautiful
With summer weather all through the year and a 1000-mile coastline, Tampa girls have mastered the art of sensually applying sunscreen and maintaining perfect beach bodies.
They have a relaxed mentality
Floridians are considered among the happiest people on earth. There are free-spirited and less disturbed by unnecessary stresses. Nothing is worth reaping the smile on their faces. Blame it on the good weather and calming atmosphere.
They are fun to hang out with.
It's never a dull moment for Floridians. Tampa women know how to have fun. And nothing beats having a strikingly beautiful woman in a city with awesome weather, good scenery, and adrenaline-filled entertainment joints.
Enjoy Dating Tampa Bay Girls
In conclusion, Tampa Bay offers a variety of great places to meet and hook up with local girls. From bustling bars and nightclubs to city parks, there is something for everyone in this sun city. So if you're looking for love or just a fun night out, make sure to check out some of the best hookup places Tampa has to offer. And if you want to increase your chances of finding that special someone, be sure to sign up for a reputable dating site today!
If you plan on spending more time in the Sunshine state then you will love to read our latest dating in Florida guide.