Have you just moved to the Windy City and looking to spice up your dating life? Are you just traveling for business and wondering where you can meet single women in Chicago to keep you company on your trip?
If so, look no further because this article will take you to all the right places and areas where you can score a quick hookup or even a relationship.
When I moved to Chicago a few years ago, I was just as confused about dating. It's a massive city, after all, and the most popular locations are not necessarily the best ones to dip your toes in the Chicago dating scene.
After finding the girl of my dreams right here, I created this article as a personal dating guide you can use to cut your work in half and start meeting some of the most beautiful single Chicago women.
So, without further ado, let's see where you can score a date in the Windy City!
Best Places to Meet and Date Girls in Chicago During the Day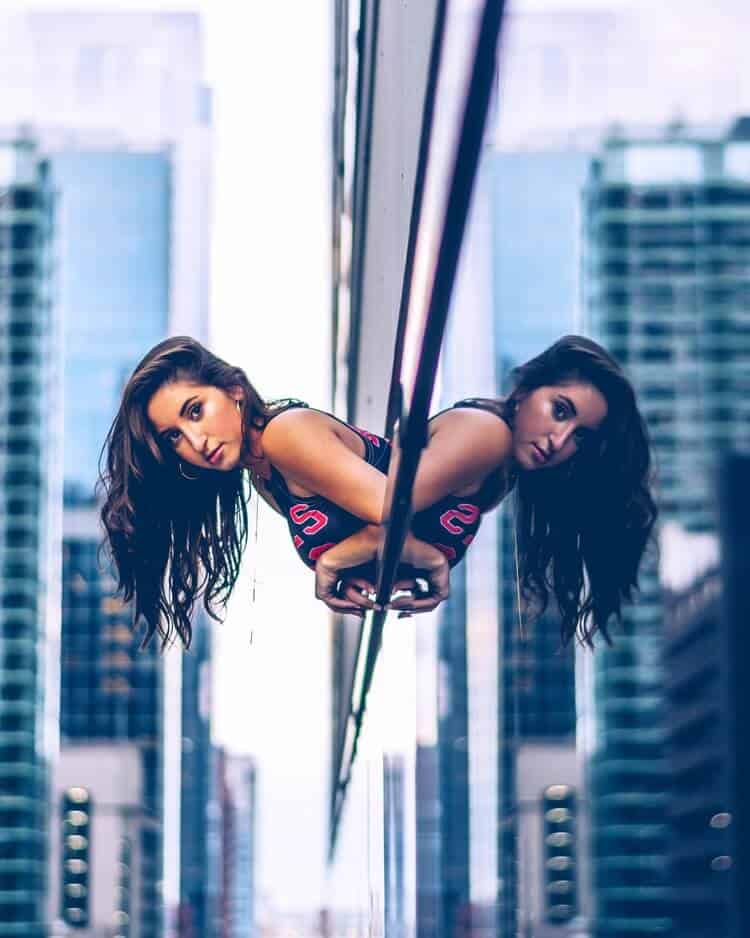 When it comes to dating, nightclubs and bars are the first things that come to mind. But you'd be surprised how many awesome coffee shops there are in Chicago where you can meet girls from all walks of life.
One of the most popular hangouts for Chicago single girls is the Michigan Avenue District and the Magnificent Mile.
If you are more into classy, professional ladies, you can always find them taking a lunch break or attending after-work events in many cafés in the Loop business area.
And then, there are the usual locations for dating during the day.
Shopping malls
Being one of the biggest cities in the U.S., Chicago is home to several shopping districts and countless malls. And not to sound stereotypical, but ladies do swarm these places. So why not go where women go, right? Here are some of the most popular high-end shopping malls in Chicago:
Woodfield Mall
Ridge Mall
Westfield Old Orchard
Chicago Premium Outlets
Harlem Irving Plaza
Water Tower Place
Parks and outdoor areas
If you are the active, outdoorsy type of guy who prefers walks, hiking and riding a bike, Chicago has a lot to offer in terms of parks, gardens, trails, and even beaches. Here are the busiest, most beautiful patches of land where you can find or go on a date in the Windy City.
Lincoln Park.
Washington Park.
Humboldt (Alexander Von) Park.
Jackson Park.
Grant Park.
I bet you never thought you can have a beach-vibe experience with gorgeous girls soaking up the sun in Chicago, but here we are! These are the most popular Chi-town sandy locations.
North Avenue Beach.
12th Street Beach.
Montrose Avenue Beach
Landmarks and tourist attractions
Chicago is a major tourist hub in the United States that takes over 30 million visitors every year. In other words, there are a lot of single ladies in Chicago, both local and from all over the world. These are some of the biggest attractions in town to hang around if you're looking to find a date quickly.
Navy Pier
Grant Park
Riverwalk
The Art Institute of Chicago
Chicago Nightlife For Singles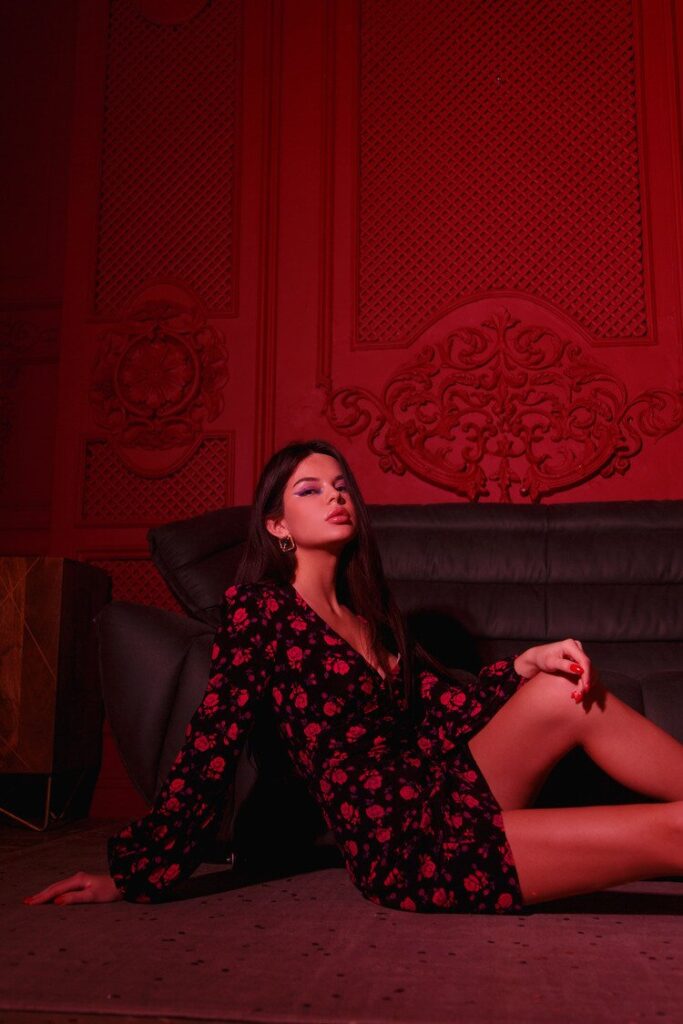 Chicago is as vibrant at night as it is during the day, if not more! Since it's such a melting pot, you can always meet interesting people open to new, fun experiences.
Day or night, Michigan Avenue is the place to be if you are looking for a quick hookup. Lined with the best nightclubs and bars, locations like Rush Street and the Magnificent Mile are where single Chicago women go to party, hang out with friends, flirt with guys (and girls), and have the time of their life.
Wrigleyville, Lincoln Park, and Wicker Park are also good areas for bar hopping and picking up Chicago girls, but they are not as nice as the Magnificent Mile.
If you are in town for just a few nights, it's a great idea to book a hotel closer to any of these places to have several bars and clubs within walking distance for a more convenient one-night stand hunt!
Here are some of my favorite places where you can meet women and like-minded singles in Chicago:
Best nightclubs for hooking up in Chicago
House of Blues
Debonair Social Club
Kingston Mines
Stereo Nightclub
Smartbar
Best Singles bars in Chicago
Buddy Guy's Legends
Frontier
Highline
Chicago Dating Sites
If approaching single Chicago women in person makes you feel uncomfortable, you can always give online dating a try. Being such a massive place, it's very likely that the popular dating sites will help you meet women in the Windy City with whom you share the same outlook and find attractive.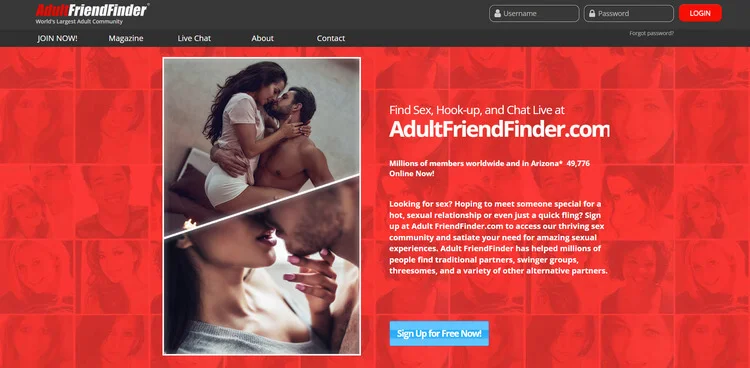 This online dating site boasts an incredible singles pool of over 80 million users. As the name suggests, this is an 18+ platform where everyone's welcome. Singles, couples, swingers, transgender, gay, straight, kinky, or "vanilla" – it's almost impossible not to find your perfect match.
Adult Friend Finder is an excellent dating site for people looking for casual dating and friends with benefits. However, its explicit nature may not be for you if you are uncomfortable with nudity or looking for a serious relationship.
This is also a paid dating service with very few free search and communication options. It offers a Basic (free) and a Gold membership of three different lengths:
1 month: $39.95
3 months: $26.95/month
12 months: $19.95/month
Adult Friend Finder has a mobile app but can also be accessed from any browser.
Unfortunately, there are many fake profiles and scams, so be careful who you trust on the platform.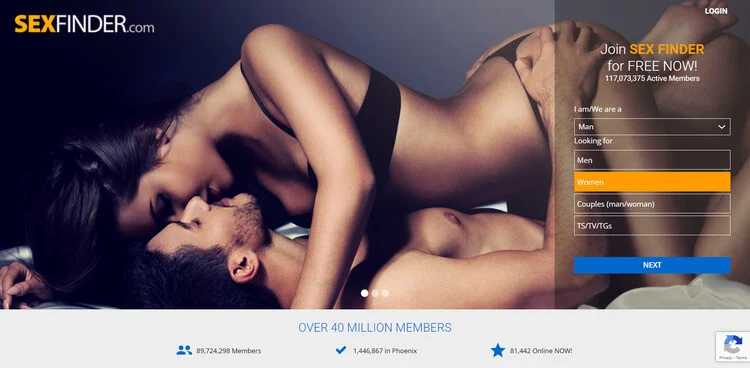 Even though it's quite smaller, Sex Finder is a very popular hookup app among single women in the Chicago area.
With a user base of 55,000 members, it caters to people looking for casual, no-strings-attached fun. So, if you are hoping to find real love and deep connections, you may want to skip this one.
Users on this online dating site feel free to share explicit content and nudity, which makes Sex Finder an adult-only website.
Like most online dating sites, it offers very limited browsing and communication options, so if you want to take advantage of Sex Finder's full potential, you should invest in the Gold Membership. Here are the prices for the three different membership lengths:
1 month: $39.95
3 months: $26.95/month
12 months: $19.95/month
On top of the Sex Finder membership, you can also buy Points, Search Highlights, Adult Movies, and Private Chat Rooms.
Unfortunately, there is also a significant number of fake accounts, so even with a perfect online dating profile and a paid subscription, it can be hard to get a real date.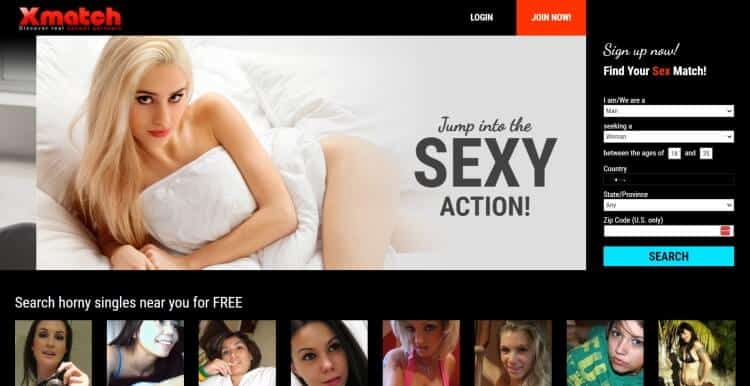 Another great addition to the Chicago hookup scene. Signing up for XMatch is free. Once you are in, you can start building your profile.
I'd recommend you put a lot more than just a few lines of scarce information to fit the search criteria of as many single Chicago girls as possible.
The free options that XMatch offers are very few and very limited. However, the Gold Membership definitely pays off if you aim at sexual relationships with interesting people. Let's break down the cost:
1 month: $39.95
3 months: $26.95/month
12 months: $19.95/month
The same platform offers Point and a Basic Contact add-on, so you can talk to everyone on the
If we're being honest, XMatch resembles a porn service with a social network website aspect. However, its massive audience of 55 million users gives hope that there might be someone on there interested in a long-term relationship.
Who knows, you might be the next success story.
Chicago Dating Guide
Now that we went over all the ways and places where you can find single ladies in the wider Chicago area, let's discuss some great first-date ideas.
Good restaurants and bars to take your date to
If you are looking for a typical dinner date, the Windy City has restaurants to suit every pocket. Here are some of my personal favorites:
Monteverde Restaurant & Pastificio
Sapori Trattoria
Geja's Cafe
The Violet Hour
Billy Sunday
Cherry Circle Room
Bavette's Bar & Boeuf
The Green Mill
Lost Lake
Nice places to hang out with your date
The Magnificent Mile is lined with good restaurants and bars to take your woman out on a real-life date. But if a classic wine and dine is not your cup of tea, there are also plenty of comedy clubs like:
Comedy Clubhouse
Laugh Factory
The Comedy Bar
As a "classier" alternative, you can watch a show at:
The Chicago Theater
Broadway Playhouse
What You Need to Know Before Dating a Woman from Illinois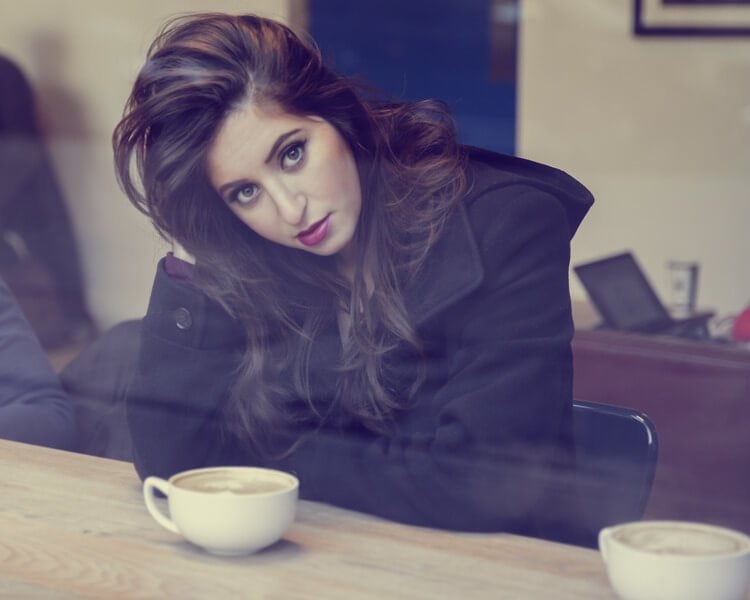 Whether you are already dating an Illinois woman or looking to meet one, here are the things you need to know if you end up in a serious relationship with a Chicagoan.
Family comes first. Don't be surprised by video calls and family chat rooms! Regardless of your approval of the "umbilical cord," Chicago families are tight-knit and very involved in each other's lives.
Big on Sports. There is a good chance that all Chicago single women you'll meet are big sports fans. NBA, NFL, MLB – they all know their colors, and you better follow suit if you want to keep your woman around.
Sun is rare, so they make the most of it. Don't expect to "Netflix and chill" when the sun is out. Sunny days are for all the activities they can't do during cold weather.
They are chill people. Unless they are going to a fancy restaurant, don't expect Chicago single women to be dressed to the nines. Chicagoans are laid-back people who prefer casual clothes.
Enjoy dating Chicago women
Now that we have been through the basics of how and where to meet single women in Chicago, it's time for you to get out there, meet new people and find that special someone. The Windy City is so much better when you have a lover to share all those experiences with.