If you are looking for sunny weather, crazy parties, and beaches full of absolute stunners, Miami is the place to be! The Magic City can give you the time of your life, but imagine how much better it would be with a gorgeous lady by your side.
So, where can you meet Miami girls as an absolute newcomer in town?
Believe it or not, I'm not a local. I once was the new guy, equally excited and nervous, just like you are now. But if there is a will, there is a way!
Florida became my second home during the pandemic, and I kind of fell in love with the laid-back lifestyle of The 305. I mean, who wouldn't?
During this period, I got the chance to discover all the hidden gems in Miami. Trust me, the usual tourist traps don't offer the "finest selection."
So, if you want to learn where you can pick up beautiful Miami girls, just stick with me as I'm about to show you all the best ways and places in the city. You will learn:
Where you can meet women in Miami during the day?
The best bars and nightclubs to hookup in Miami
3 dating sites in Miami you should try
Where to hang out with your date in Miami
Are you ready?
Best Places to Meet Miami Girls During the Day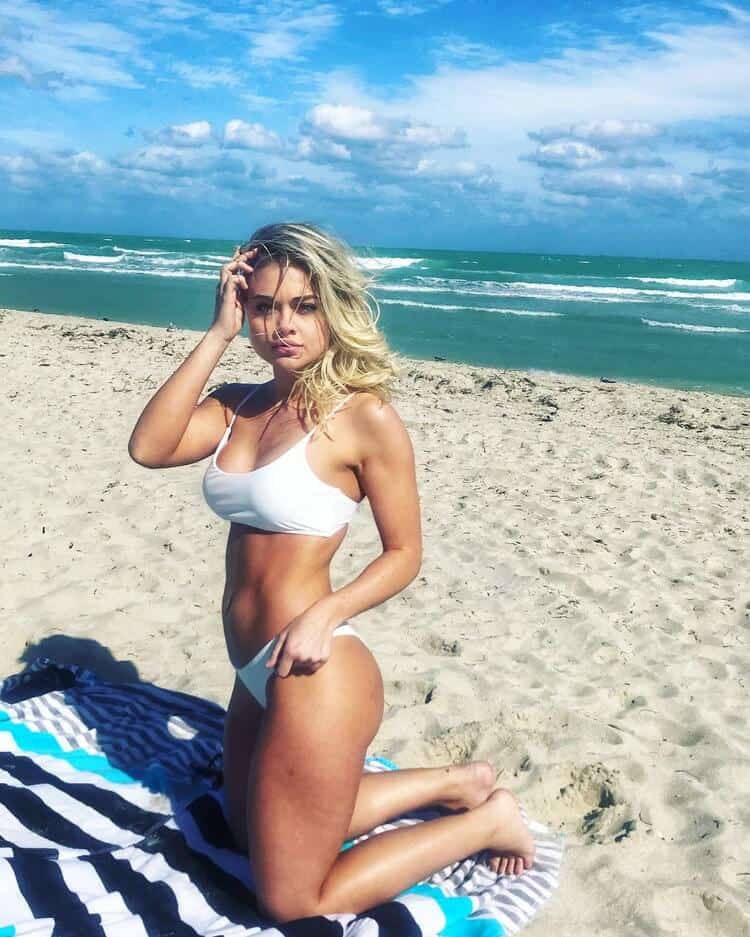 What doesn't Miami lack? Sunny weather, long sandy beaches, and countless places that offer the best entertainment, even during the day.
And what do girls want? Miami girls just wanna have fun! apparently, all of the above attracts hot chicks like a magnet.
So guys, if you feel like getting frisky under the sun, check out some of these places that organize amazing pool parties during the day:
Nikki Beach Club
Catalina Rooftop Pool Bar
Most of these places do a crossover into nightclubs where both locals and tourists come to dance, enjoy live music, sip on cocktails, mingle, and spend money!
But if you hear the ocean calling for you, no worries because you'll find the best babes blurring those bikini lines at South Beach. Lincoln Road and West Avenue are great areas for "girl hunting" during the day, as well as Ocean Drive and Collins Avenue.
Speaking of South Beach, here are a few more options where you can swim, relax and hook up local girls:
Fort Lauderdale Beach
Hollywood Beach
Sunny Isles Beach
Of course, we can't forget the classic daytime dating spots like shopping malls, parks, and tourist attractions. And trust me, Miami has an endless list of must-see locations.
Shopping malls
The 305 is such a versatile city, and it has something to suit everyone's taste and pocket. I bet it will exceed your expectations, especially when it comes to gorgeous bells with fit bodies.
Here are some of the best spots in mainland Miami and Miami Beach where local women hang out and go shopping:
The Shops at Midtown Miami
Bayside Marketplace
Design District
Bal Harbor Shops
Tropicana Flea Market
Brickell City Center
Parks and outdoor areas
Miami is all about the outdoors. I mean the ocean is right there and it would be such a shame to miss the opportunity to soak up some of that sun. But Miami Beach is not the only place where you can get vitamin D and fine chicks.
The Fairchild Tropical Botanic Garden is another great option, as well as the Miami Seaquarium and the Vizcaya Museum & Gardens.
Landmarks and tourist attractions
Obviously, these places will be swarming with tourists from all over the world, and that's great if you want a lil' bit of international fun.
However, you can still find local women around major tourist traps, but they are most likely to be hunting for your wallet and not your attention.
Even though culture is not Miami's strongest suit, the Pérez Art Museum and the Wynwood Art Galleries are still great spots to potentially meet a girl who isn't a tourist or a gold digger.
Miami Nightlife For Singles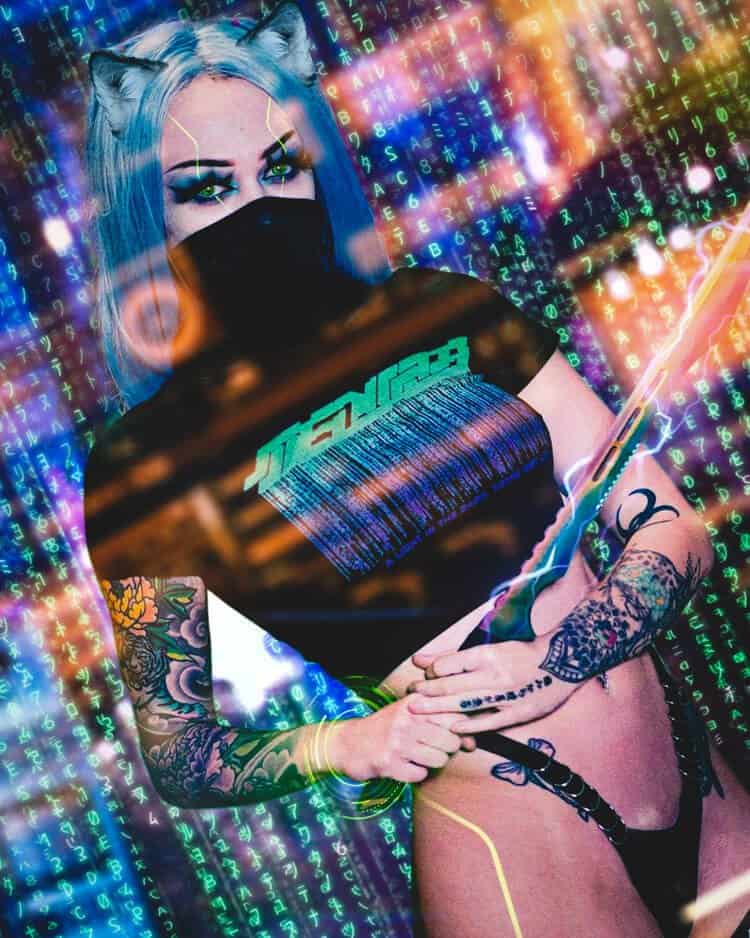 How easy is it to get Miami girls? I won't be off by much if I say that the hook-up potential in Miami is through the roof. I mean, just think of all the clubs and hook-up bars lined up and packed with attractive single women in Miami.
It's not hard to imagine an amazing night full of finger-licking food, drink specials in every color imaginable, and the best entertainment money can buy.
I'd start with South Beach. Notice how this name pops up everywhere? Don't mind me repeating myself, but this is the perfect place for picking up hotties for a one-night stand.
Pictures, brands, and money – this is where the rich and famous go to spend cash on expensive champagne bottles and Instagram "models." So, if you aren't making a big buck, don't hold your breath. These chicks are hungry for power and status, and the night is the best time to go after those.
In case "Shallowtown" is not your cup of tea, you could explore Little Havana, Coral Gables, the clubs in Overtown, or the Cuban Hialeah. My friends and I share some awesome memories from these spots, where we actually get to mingle with real Miami women who look for more than just a quickie or Instagram career.
Here are some of the most popular clubs and the best hookup bars in Miami.
Best nightclubs for hooking up in Miami
Mango's Tropical Cafe
Story
Basement
Best bars for picking up women in Miami
Hoy Como Ayer
Better Days
Catalina Rooftop Pool Bar
Blue Martini Miami
The Broken Shaker
Miami Dating Sites
It's no secret that Miami Beach offers endless parties and an impressive list of places to go hunting for girls, but joining such a "demanding" dating scene is easier said than done.
This is where online dating comes in to save the day (or your sex life). Luckily, it seems like every single women in Miami is on at least one of these dating apps.
So if you are looking to get laid in Miami, here are the 3 most popular dating sites you should check out.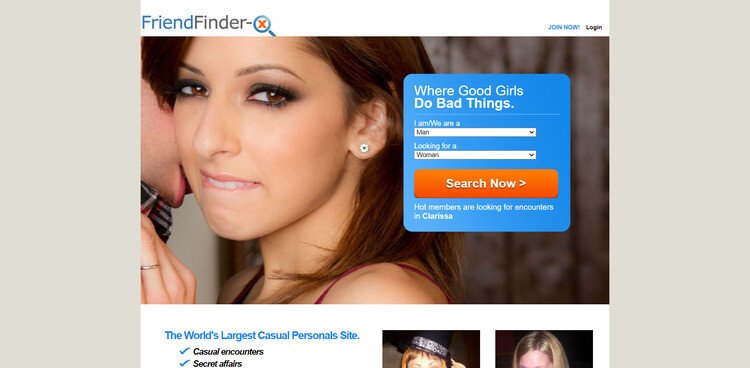 If you were going for a one-fits-all type of website, Friend Finder X is the platform for you. Catering to both people looking for love and just fun, this site has a dating pool of staggering 90 million users of all genders and sexual orientations.
Like with most dating websites, creating an account on Friend Finder X is free. But to access the best-performing features that will actually score you a hot Miami girl, you'll have to choose a paid subscription.
As long as you are 18, anything goes here, just be mindful of the fake profiles and scams.
Unfortunately, Friend Finder X remains a desktop platform, but even without an app, the website's interface is mobile and user-friendly.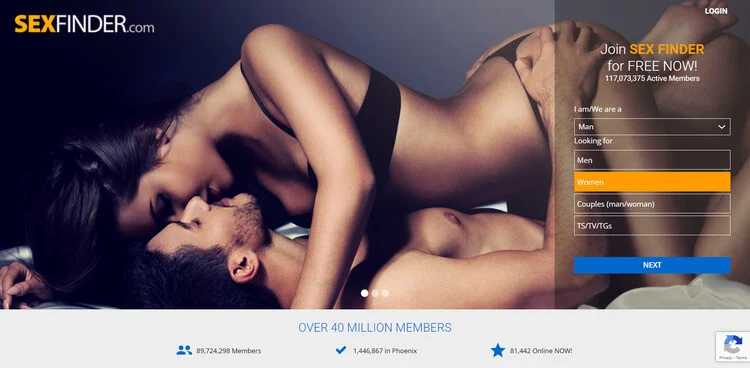 I think the name says it all. SexFinder is not your go-to dating website if you are looking for love and a serious relationship. Single girls in Miami come here for one obvious reason, corporal pleasure!
SexFinder ranks high among adult dating websites, so joining the platform is only available to adults over 18. With a dating pool of several million active users, it's not hard to find a match.
Sign-up usually doesn't take longer than 10 mins. But the better account you create, the bigger the chances you'll score a hot girl.
SexFinder has some mean search options that allow you to sort through local and nationwide matches. But using other awesome features requires a paid membership.
The great thing about this platform is its user and mobile-friendliness and the 24/7 customer support.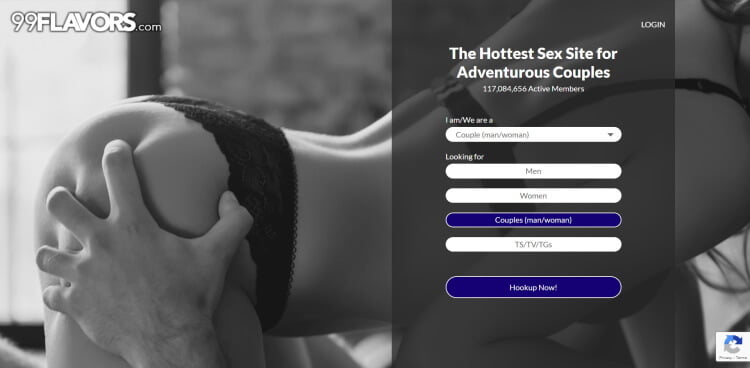 Welcome to one of the biggest and most active adult online dating sites, which caters to singles, couples, swingers and anyone into fetish play.
Creating an account at 99 Flavors is quick and easy. But unlike on most dating sites, here you get quite a few free searching and communication features.
99 Flavors is also a credit-based platform where you can buy and use credits to get photos and personal details of a girl you like.
Miami Dating Guide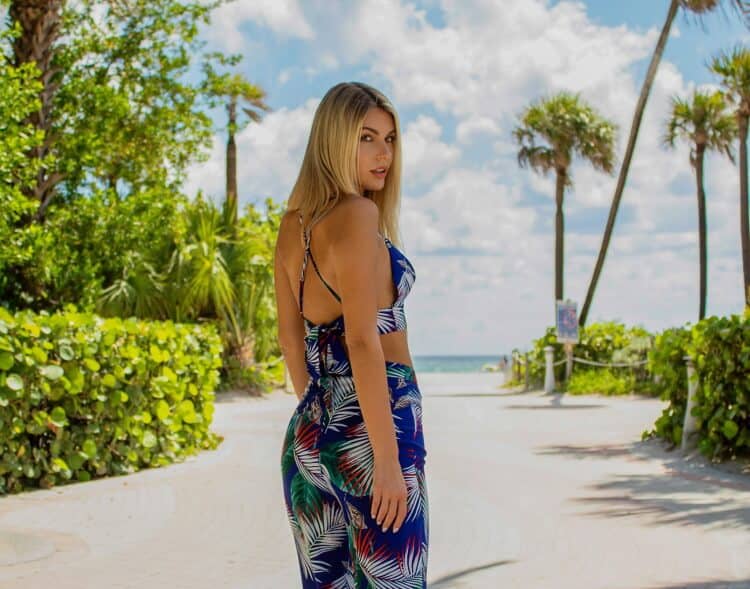 Miami is such a cool place to just do the good old dinner dates. Miami Beach is a fast-paced place full of red-blooded women who will push your boundaries and make you do better. Let the Magic City give you the time of your life.
Nice places to hang out with your date
Now that you've found someone you actually want to date, think of ideas that will help you spend a fun night out without dreading the "who's paying the bill" scenario. Here are some interesting ideas to consider:
Go on a fun walk around Miami Zoo
Master the art of archery at Blessed Archery
Get puzzled at The Escape Zone Miami
Have fun at a Dolphins football game
Shop for fresh produce at Miami Farmers Markets
Sign up for dance lessons at Believe Ballroom Dance Miami
Good restaurants and bars to take your date to
However… If the chemistry is beyond obvious and you want to treat your girl to a nice dinner, we have several fancy restaurants in mind, which are nothing short of amazing and won't break the bank.
Baccano
Bocas Grill Brickell
Bali Kitchen
What You Need to Know Before Dating a Woman from Miami
Thank you, next!Miami is a maaasive city. There are plenty of fish in that sea, so several flopped dates is no biggy here. Think of it like you dodged a bullet. I believe you'll find a girl decent enough to date.
Get used to the weatherThere is a lot of sun, and there is a lot of rain. And sometimes they happen simultaneously. But a storm is definitely not a reason to cancel the date. Use the opportunity instead and stay indoors for some quality time.
There's always something bigger and betterPeople in Miami are always chasing after the next best thing. Whether it's cars, money, boats or even dates. Don't be confused if you are dumped for the wealthier guy sitting next to you.
You better brush up on your SpanishOtherwise, you'll pass up on like 50% of the dating pool. Here almost everyone is bi. Either bilingual or bisexual. Just make sure everything is out there in the open.
Get used to the AbuelitaYep, many girls (and guys, too) may still share a house with their parents or grandparents. Just warning you so you come prepared for the eyes of judgment as you do your walk of shame in the morning.
Enjoy dating Miami women
Who said dating in Miami is hard?! Miami is a great place to visit and have a good time. Having a beautiful girl by your side would make things ten times better. You now have all the information and tools to get out there and meet Florida women from Miami. Alternatively, you sign up to one of the dating sites I listed above to get in touch with some local women today!
If you plan on spending more time in the Sunshine state then you will love to read our latest dating in Florida guide.