Are you new in New Orleans and looking for a date?
Whether you are into one-night stands and quick hookups or want a serious relationship, this article will guide you through the New Orleans dating scene and help you find the girl from your dreams.
As someone who's been frequenting the Big Easy for over a decade, I know all the sweet spots and some hidden gems around town where "young, single, and ready to mingle" locals go to have a good time.
So, in this guide, I will teach you:
Where can you meet girls in New Orleans during the day?
The best bars and nightclubs to hookup in New Orleans
3 dating sites in New Orleans
Where to hang out with your New Orleans date
Let's take it away.
Best Places to Meet New Orleans Girls During the Day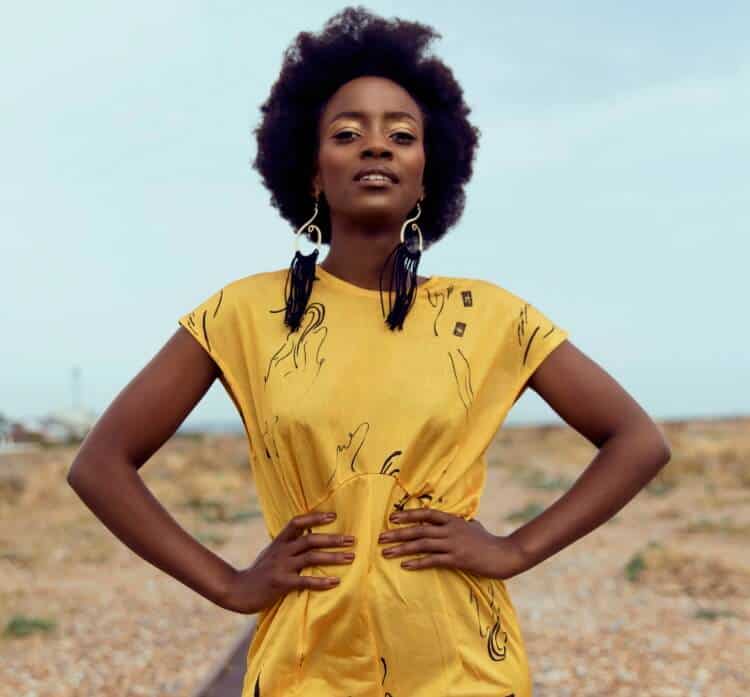 New Orleans is famous for its round-the-clock nightlife, but you can have plenty of fun under the sun too.
Luckily, NOLA doesn't lack rich history and culture, making it perfect for educating and dating! For example, the Arts and Warehouse District is where you can go gallery hopping and catch street music performances.
If that's not your cup of tea, you can always try the cafés and restaurants in the French Quarter. My favorites are French Truck Coffee and Café du Mond. Great service and tons of beautiful college girls relaxing or working on their laptops.
You can also give the gym a try. No, I am not saying you should be the gym creep, but I can't deny the gym is where I've met some of the most beautiful girls in New Orleans.
Another great activity during the day would be a romantic walk along the Mississippi River riverfront at Woldenberg Park.
Still, if you are more into the "classic" date-during-the-day ideas, I've listed some of the best places you can score a date in the "Paris of the South."
Shopping malls
Go where New Orleans women go! Visiting the city's finest malls is a great idea for meeting NOLA chicks. Here's my selection.
Canal Place
Oakwood Center
Lakeside Shopping Center
Elmwood Shopping Center
The Outlet Collection at Riverwalk
Parks and outdoor areas
If you are more of an outdoorsy type, here are some nice places around town worth giving a shot:
Crescent Park
The City Park
Garden District
Louis Armstrong Park
Jackson Square
Jean Lafitte National Historical Park
Botanical Gardens
You could also do a swamp or cemetery tour (yes, you read that well) if you are feeling more adventurous than usual.
Landmarks and tourist attractions
With such a massive influx of tourists, you can only imagine how easy it is to get leid of New Orleans. (Unless you are really, really set on getting a local chick.)
To boost your chances of meeting someone fun and from another part of the world, I'd suggest you visit some of the most famous landmarks and tourist attractions such as:
National WWII Museum
Historic Voodoo Museum
Cabildo
Museum of Art
Contemporary Arts Center
Ogden Museum of Southern Art
Audubon Zoo & Aquarium
New Orleans Nightlife For Singles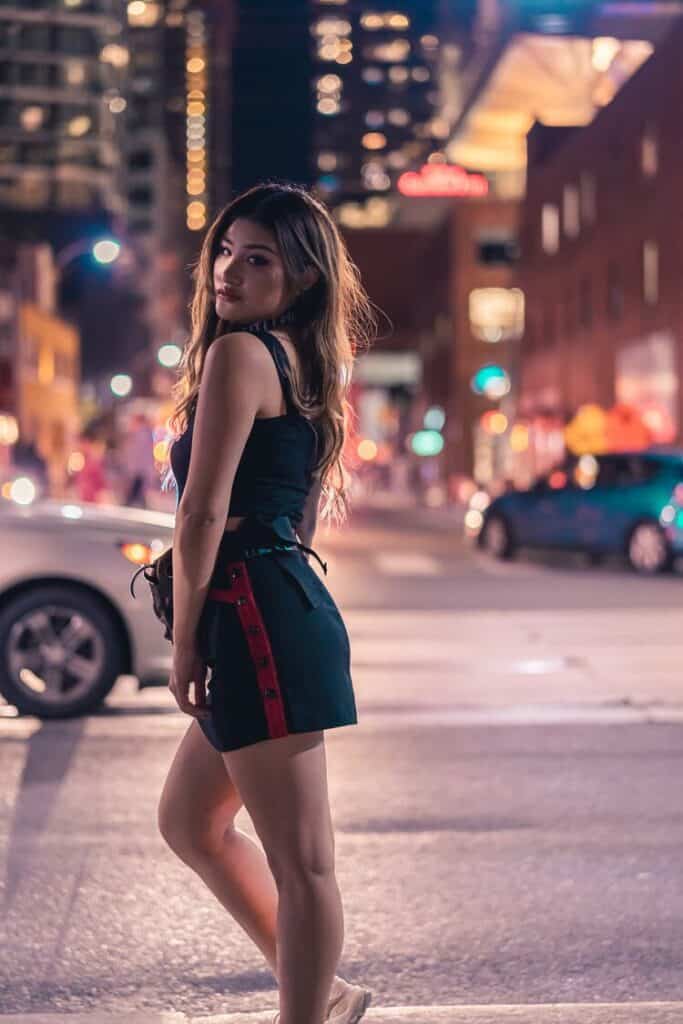 The Crescent is the birthplace of jazz and poker! If this doesn't "scream" go-out-and-get-some, I don't know what else I can say that will make you move from that couch and brush up on your flirting game.
Lined with vintage dive bars that attract both tourists and locals, the famous Bourbon Street is an obvious choice. Dim lights, smooth jazz, and the finest liquor all add up to the romantic picture the "Paris of the South" is trying to paint, it really is the best spot to hook up in New Orleans.
Right next door in the Warehouse District, you'll find plenty of sports bars to enjoy an evening watching sports.
Best nightclubs to hook up with girls in New Orleans
If you love good music, dancing, and some of the smoothest booze in the South, here is a short list of NOLA's most popular nightclubs:
Best bars for picking up New Orleans women
New Orleans Dating Sites
If the usual bars and clubs are not working for you, you can always try your luck online. Here are some of the best online dating sites to start widening your friends-with-benefits circle in the Crescent City.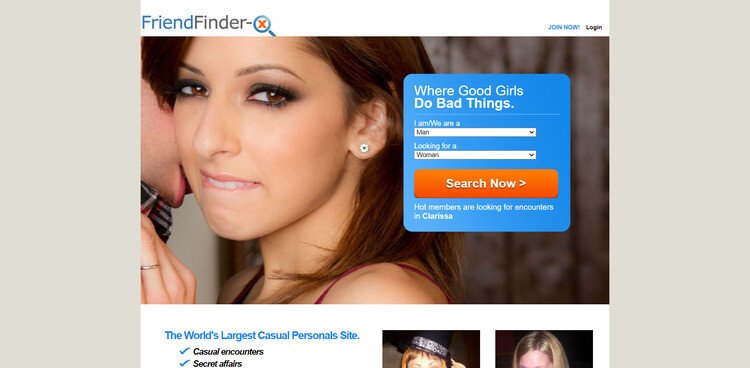 Friend Finder-X is a popular dating site down south, especially because of its "racy" nature.
Sign-up and profile set-up are free and easy. Once you create your account, you gain access to thousands of the hottest and most daring girls in New Orleans ready to hook up with you.
The platform comes with plenty of communication features such as messages, live chat, and the newest addition, Connexion℠ life-like video digital sex feature.
Unfortunately, the Friend Finder-X is only supported on iOS. Also, the free version offers very limited search options, while the premium memberships are one of the highest among dating sites.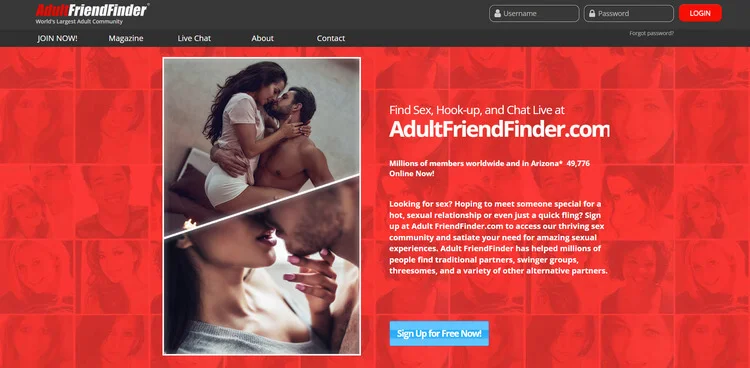 Another great option when it comes to "Adult" online dating sites. Adult Friend Finder is the biggest "grown-up" and swinger community, with over 25 million visits per month.
At the same time, it's a reliable platform with a steady user base that has the potential to fulfill all your dirty fantasies.
Adult Friend Finder puts an accent on your privacy, so you won't even have to use your real name. However, this also makes it impossible to tell who's a real person, so you might want to be careful who you trust.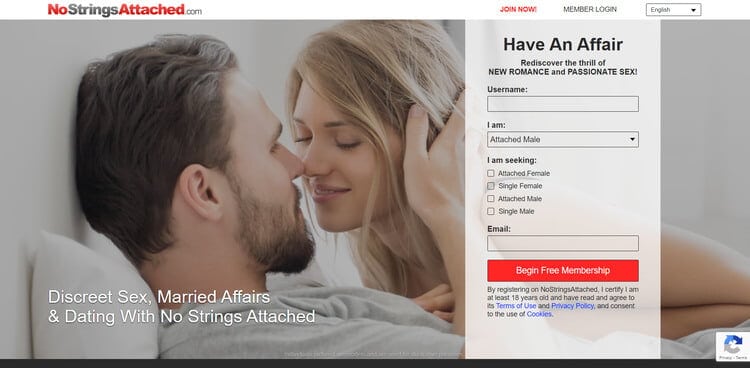 A solid platform with over 3 million users looking for friends with benefits here!
Like with most X-rated dating websites, creating a profile with No Strings Attached is free and totally anonymous. Actually, you get quite a few search and communication perks absolutely for free, while the paid subscriptions start at $14,99/month.
Along with the usual services like messages or chat, you get an opportunity for face-to-face communication through a live cam.
Unfortunately, No Strings Attached still haven't come out with a mobile app, so you are kinda stuck with their desktop version, which is still pretty good, if I may say myself.
New Orleans Dating Guide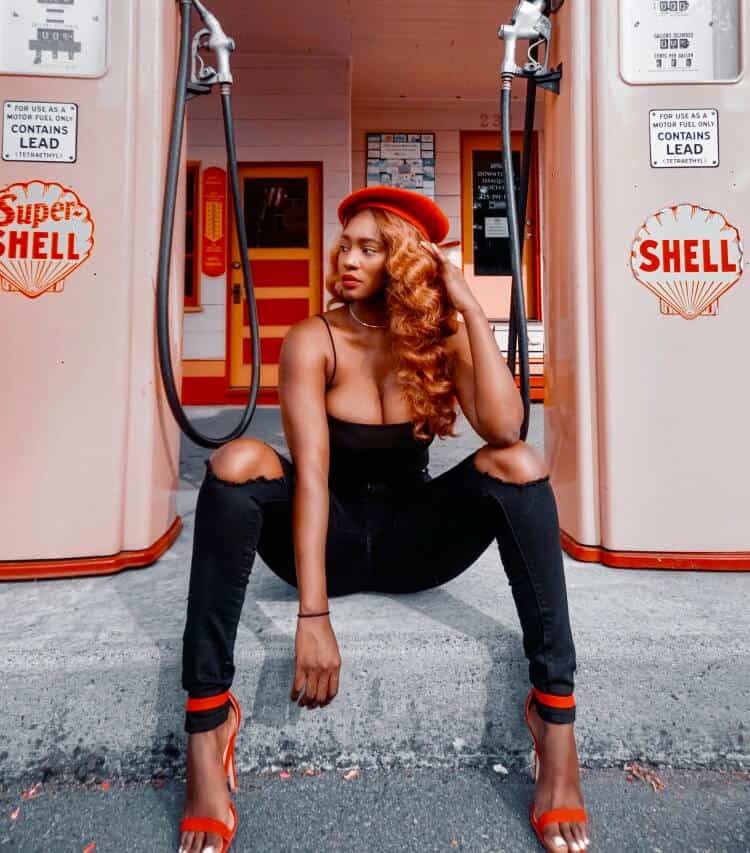 Regardless of the period of your visit, New Orleans offers a wide selection of entertainment, even on a regular Thursday.
However, nothing beats the famous Marti Gras. The festival, which takes place from late February to early March, is a once-in-a-lifetime experience that shouldn't be missed. Needless to say, it's full of sexy babes looking to find hot guys and enjoy the partay!
Another great time to be in the city is around St. Patrick's Day. Obviously, tons of beer makes everyone happy, relaxed and easygoing, so who knows, it might be your lucky day!
October is also known as convention season in New Orleans. This is when women (and men) of all ages and countries gather in the Big Easy, creating the perfect opportunity for a one-night stand or a romantic weekend.
Plenty of New Orleans chicks love American football, so you'll definitely see them supporting their favorite teams, especially around the Super Bowl and the Sugar Bowl.
Now that we laid the groundwork, it's time to get you out and about!
Nice places to hang out with your date
Congo Square in Louis Armstrong Par organizes so numerous events with live music that will give you a night to remember and stories to tell. If your girl is of refined taste, check who's performing at the Marigny Opera House, or have an evening filled with live jazz tunes at Preservation Hall.
If you are feeling particularly adventurous, you can join your voices on stage at Cat's Meow, which has been voted among the best karaoke bars in the world.
Good restaurants and bars to take your date to
If you've been paying attention in history class, you probably know New Orleans is famous for many things, including mouthwatering Louisiana cuisine. Consider this an invitation to treat your girl to a nice dinner in some of the city's finest eateries.
Here's a list of restaurants and bars to share a meal with your lady in New Orleans:
Coquette
Bar Tonique
Cane & Table
French 75
What You Need to Know Before Dating a New Orleans Woman
Yes, Paris and Venice are the ultimate romantic dream locations, but everyone who's ever visited Louisiana's biggest city will tell you this is probably the most romantic place in the world.
The deeply-rooted traditions, rich history, and mix of different subcultures all wrapped up in intoxicating mystery make people fall in love with the city and then fall for each other.
Dating in the Big Easy is different. It actually happens. The hook-up culture still exists in New Orleans, but a planned night out at a restaurant or a music performance will improve your chances of getting laid.
Having said that, seriously, good music here doesn't start before midnight, so be ready to stay up until the early morning because your Louisiana girl might find someone who will.
Dancing is a must! You'll see people of all ages dancing the night away like there's no tomorrow, and you better follow suit.
Clearly, good music is almost always accompanied by booze and food, and if you are lucky enough to try a homecooked meal by your new boo, you better get excited. Trust me, even leftovers at 4 a.m. are probably better than anything you've ever tried.
Bottom line – girls in New Orleans are very open and outgoing but also won't give it up just because you asked for it. If you like her, put on your big-boy pants and say it straight. But have in mind that you will have to put some effort into getting this girl!
Enjoy dating New Orleans women
New Orleans can, hands down, give you the best time of your life, especially if there is a beautiful lady to share the experience with. You now have all the info necessary to go and meet Louisiana women of New Orleans. Sign up for one of the dating sites listed above to get in touch with local women ASAP!