As someone who visits Florida frequently, I have to admit that girls from Daytona are probably the most attractive from the bunch.
I'm not going to lie – I visit Florida so often because I can't stay away from the beauties.
Luckily for you, this means I know the beaches of Florida like the back of my hand, and I can tell you where to find Daytona women to date.
Don't say I didn't warn you – they will make you lose focus for the first few minutes after meeting them.
Stick with me as I tell you more about:
Dating Daytona Beach girls during the day
Where to meet women in Daytona Beach at night
How to pick up Daytona Beach singles
What dating sites to use in Florida
Places to Meet Single Girls in Daytona Beach During the Day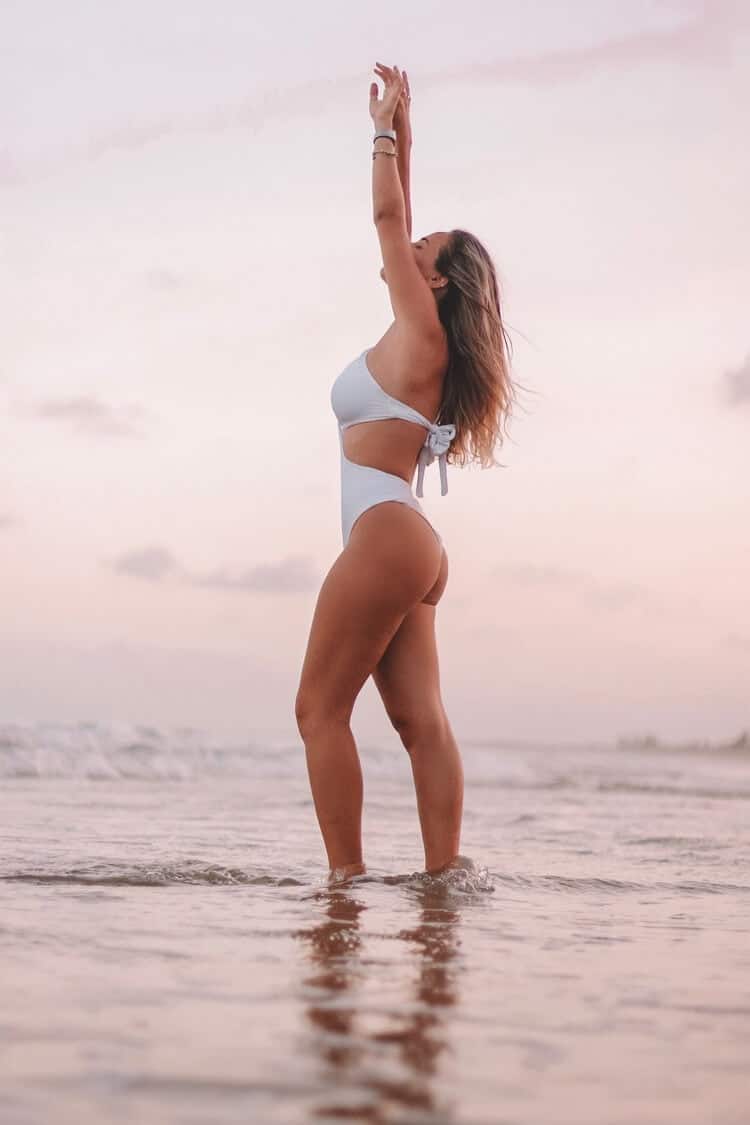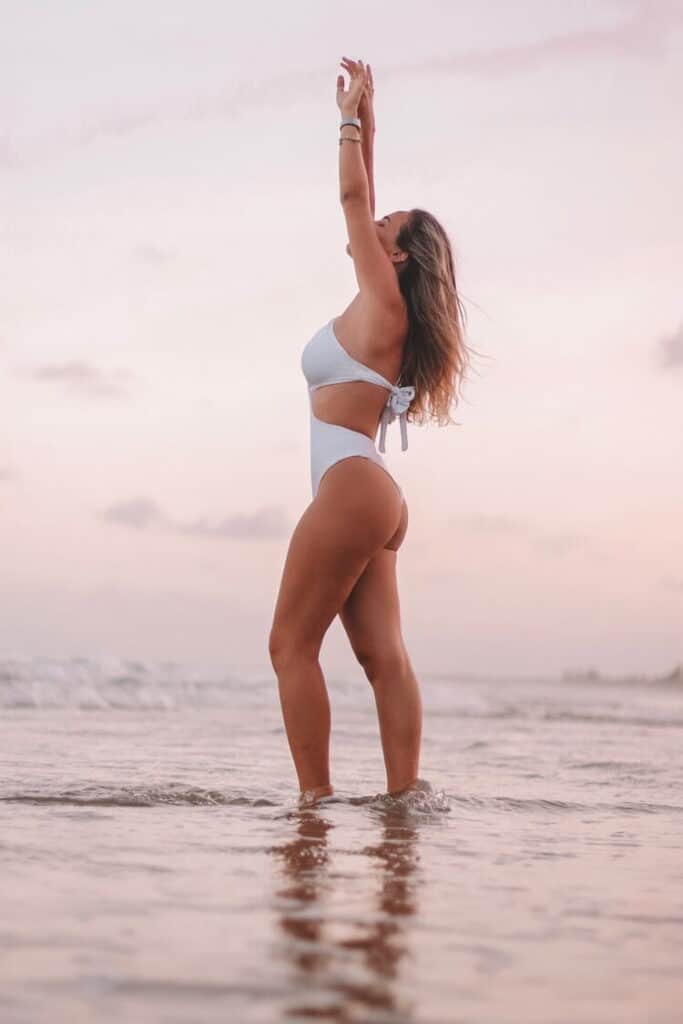 Daytona Beach is one of the most beautiful spots in Florida, and as such, there are hundreds of places where you can meet women.
My main points of emphasis are Tanger Outlets and International Speedway Square. Typically, it's where the cuties hang out, as these places have a very lively atmosphere.
Shopping malls
Since Daytona Beach women love shopping, it's only logical you'd want to visit the malls as well. Check out these places:
Volusia Mall
Bellair Plaza
Ocean Walk Shoppes and Movies
One Daytona
Tanger Outlets Daytona Beach
Ocean Walk Shoppes
Tomoka Town Centre
Parks and outdoor areas
Florida is especially famous for its subtropical climate. Simply put, there's year-round sunshine, warm weather, and landscapes to die for.
What this means is that you can easily meet single women in Daytona while taking a walk at:
Frank Rendon Park
Samuel Butts Archeological Park
Riverwalk Park
Dunlawton Sugar Mills Garden
Landmarks and tourist attractions
With so many landmarks and tourist attractions, Florida is always buzzing. If you want to meet a girl from Daytona Beach, you can visit:
Daytona Beach Boardwalk
Daytona International Speedway
Daytona Beach Main Street Pier
Marine Science Centre
Daytona Beach Nightlife For Singles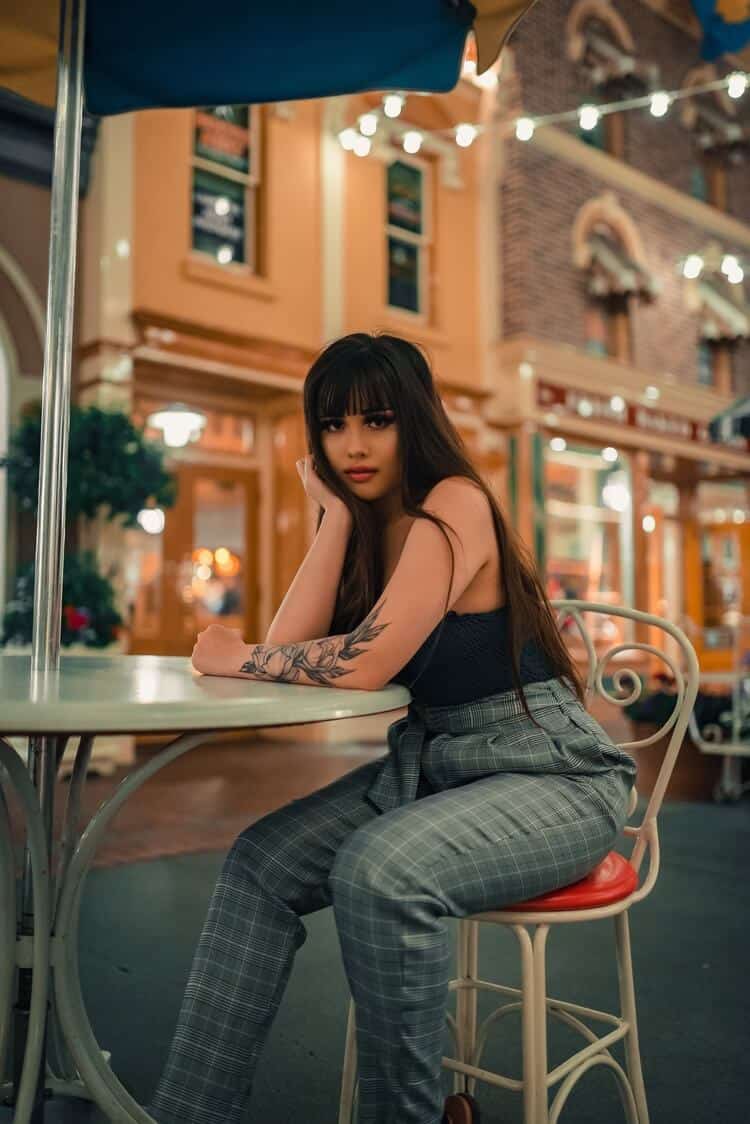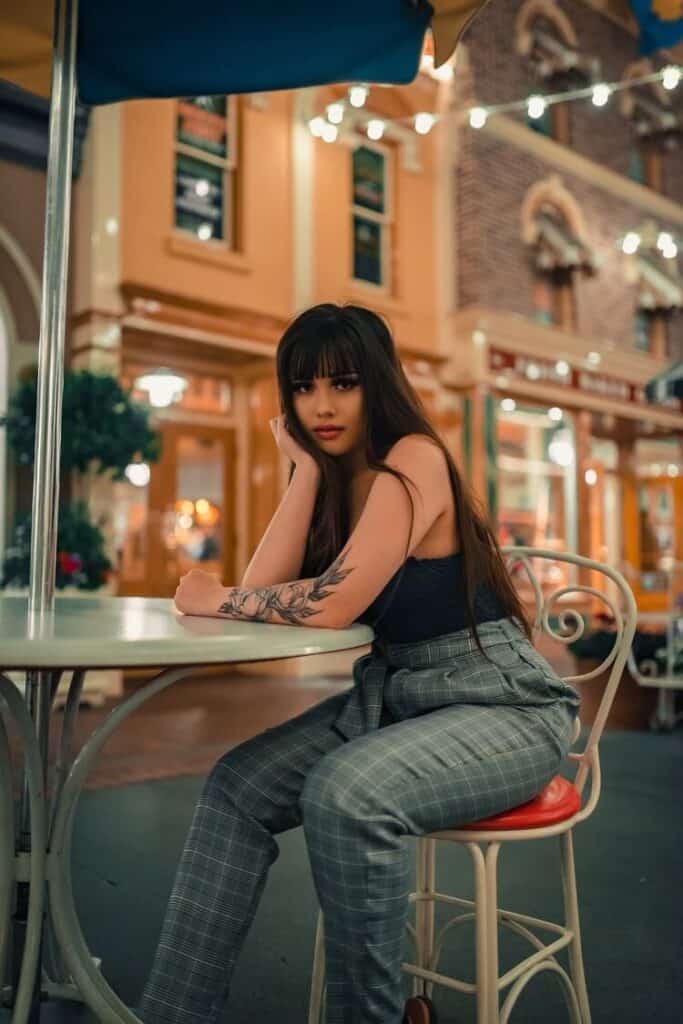 You can take a few steps to improve your chances of picking up girls in Daytona Beach at night. Start by going to the bars and clubs that are well-liked by the locals. You'll have a better chance of meeting someone eager to date. Let me tell you about my favorite hook up spots:
Best nightclubs to hook up in Daytona Beach
Among all other things, Daytona Beach is also blessed with vivid nightlife. Although usually there are a lot of tourists, many of the locals also like to go out and party, so you can visit some of these nightclubs to hook up with a woman:
Main Street Station
Club Rozy
Club La Vela
Best bars for picking up Daytona Beach women
If you're a night owl and prefer dating overnight, but the clubs just aren't your preferred scene, you can always visit some of the best pick-up bars in Daytona.
With rich cocktail menus, gigs, and a chill atmosphere, these bars in Daytona Beach are among the favorites:
Club Levelz
Razzle's
Club Streetz
Meet Daytona Beach Girls Online
If you aren't the outgoing type, you can find single Daytona Beach women on various excellent dating websites and mobile apps. There is probably a website or app out there that is ideal for you, whether you're looking for a casual hookup or a serious relationship.
FriendFinder-X 1# Daytona Beach Hookup Site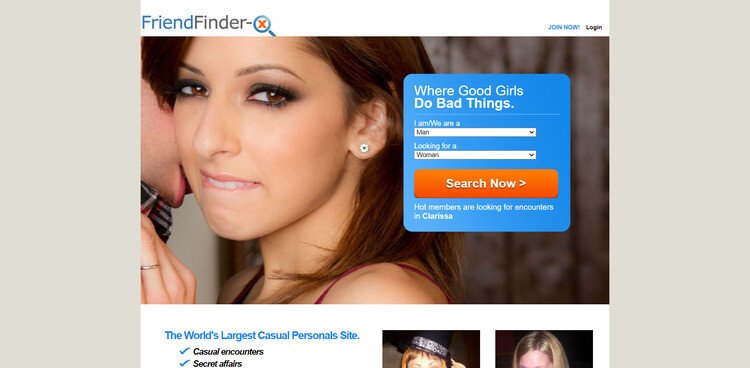 If you want to meet a woman from Daytona Beach, the best place to start is FriendFinder-X.com. This website is devoted to assisting users in making friends and is an excellent platform for networking.
It is an iOS-only mobile app with 63 million users worldwide, so you can rest assured there are a lot of women from Florida and especially from Daytona Beach eager to date.
You can search for people in various ways on this website, so you're sure to find someone who matches your criteria. When you encounter someone interesting, you can start a conversation by sending them a message.
The following are just a few of this website's benefits:
A brief registration process that takes under two minutes
The questions in the profiles are of the highest caliber and cover both traditional dating-related topics and mature-themed ones
A variety of methods for viewing and interacting with the website and its users, such as comments, video chats, and messages
While some of the drawbacks you might want to think about are:
You can search and browse the profile as a non-paying user. However, FriendFinder requires a paid membership for communication to be successful.
The cost of membership is very high
The FriendFinder app is only available for iOS.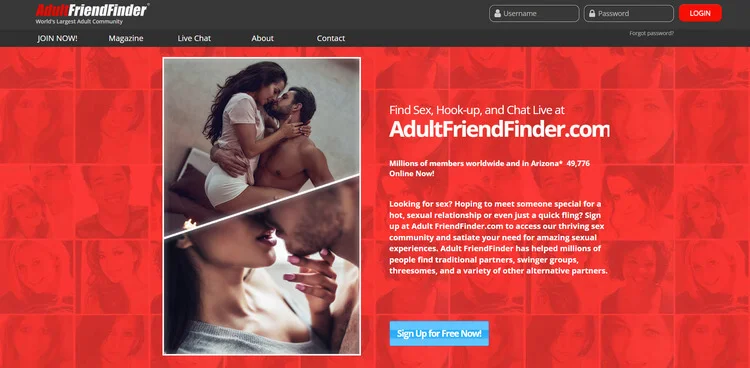 AdultFriendFinder.com makes it simpler to hookup with single Daytona Beach girls because it caters to all of your dating needs, whether you're looking for a local sex partner, want to chit-chat with someone on live cam or want to participate in group discussions.
With over 80 million users, there's certainly a girl that'll catch your eye.
If you were thinking of joining, AdultFriendFinder has many advantages:
A reliable website with an enormous, devoted user base
There are many options for searches, interactions, and online sex
Various methods of sexual self-expression using public profiles, online diaries, webcams, and other means—the possibilities are endless
Although not deal breakers, there are some drawbacks to take into account:
There is no information-based matching system
There are some extra fees
There is no publicly available data on the ratio of male to female users
Mobile app available only for iOS users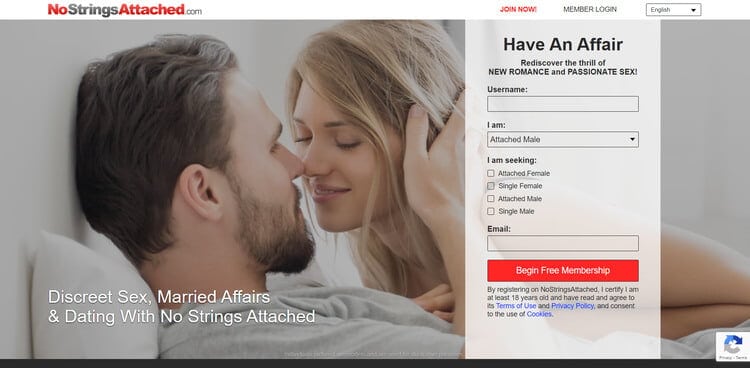 This website was created for those looking for totally private, meaningless sex.
Over 3 million people have already used No Strings Attached, growing by about 20,000 weekly. What sets No Strings Attached apart from other dating websites is the number of married members.
If you are married and looking for something on the sire or just into flirting or sex with married people, No Strings Attached is the place to be.
The following are just a few of this website's benefits:
The service offers complete privacy
It won't take long to complete the registration process. You are only a few seconds away from an attractive, voracious, passionate world
You can speak with someone via a live webcam in addition to the standard chat. It is an excellent opportunity to check your compatibility before the date
While some of the drawbacks you might want to think about are:
There is currently no mobile app for No Strings Attached. As a result, the service's functionality is significantly reduced because you can't use it whenever and wherever you want
If you want to be seen in search results, you must pay for the Highlights in addition to the premium subscription fee
Daytona Beach Dating Guide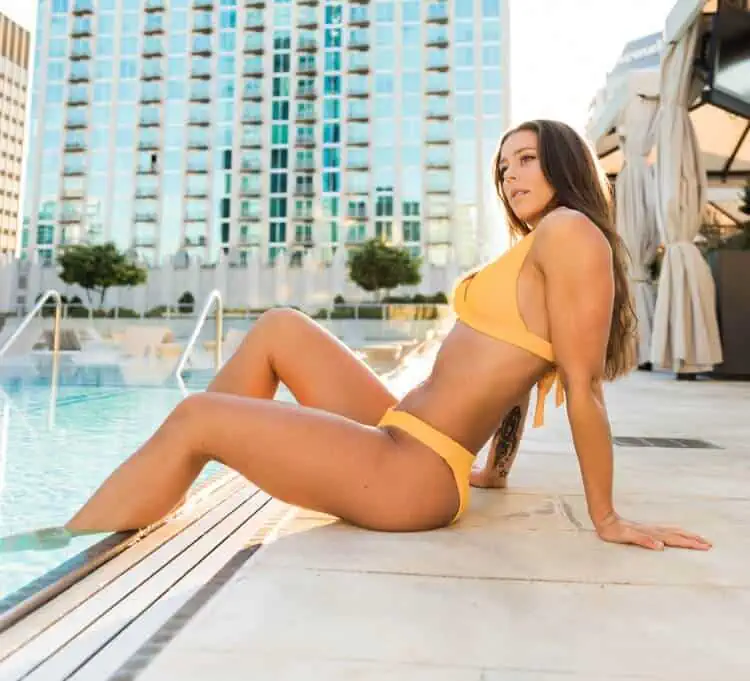 Now that I've broken down all the best ways to meet singles in Daytona Beach, it's time to tell you about the best places to visit with your date. A date night might not be necessary for a spring break destination like this, but it's always a good idea to have options if you are looking for a romantic night.
Nice places to hang out with your date
Going outside to enjoy a sunny day is always a good idea and a fantastic choice for a daytime date. You could start by visiting the beaches, and some other great ones close by are:
Ormond Beach
New Smyrna Beach
Apollo Beach
Of course, you can always go back to the place you first met (like any of the places I've listed above) and give your date a chance to see how romantic you are.
Good restaurants and bars to take your date to
If you were thinking of a more intimate setting, minus the crowds often associated with outdoor areas, any of these cozy restaurants or cocktail bars would work:
Chucherias at 101 2nd St #500
Chart House at 1100 Marina Point Dr
Rose Villa at 43 W Granada Blvd
The Cellar at 220 Magnolia Ave
What You Need to Know Before Dating a Woman From Daytona
You must understand what appeals to a Florida woman from Daytona Beach if you want to entice her.
It goes without saying that women love attention, so the more attention you give her, the higher your chances of having a second, third, or fourth date.
Here are my top suggestions to get you going:
Be sociable and outgoing
Engage in conversation, make new friends, and have a good time dancing. You never know what might happen or who you might run into.
Don't be shy when approaching a woman you're interested in. Go up to her if you see her and strike up a conversation. Unless you try, you'll never know.
Be a gentleman
Any Florida woman adores a man who treats a woman well. She will be flexible in your hands if you are gentlemanly and attentive.
Make her laugh
Make sure you can tell a joke or two because Florida women are known for their sense of humor. Make her laugh, and you'll be halfway there.
Be confident
Women in Florida appreciate a man who is confident in what he wants and unafraid to pursue it. She will be drawn to you if you are confident and self-assured.
Be a good listener
If you want to date a woman from Daytona Beach, you have to know that they value a man who gives them his undivided attention. Being a good listener will make her feel understood.
Enjoy dating Daytona Beach women
Daytona is a fantastic destination to visit if you want to have fun, even on your own. The beaches are other-worldly, and the weather is ever in your favor.
Although there's plenty to do by yourself, with a nice woman by your side, your time will be even more enjoyable.
Now that you're fully informed of all the best locations for meeting single girls in Daytona Beach, it's time to get out there!
You can sign up to one of the online dating sites and begin your adventure!
If you plan on spending more time in the Sunshine state then you will love to read our latest dating in Florida guide.