I suppose there's no workplace more prestigious for a developer than at the heart of Silicon Valley.
Living in San Jose is really great – a vibrant population of young professionals, a lovely natural landscape, an affluent lifestyle, and it's technically the gateway to the Bay Area. Lots of things to do and connections to make – and this spans to the dating scene, where mine needed more action.
My adventures here have given me first-hand experience with the ins and outs of the dating culture. Are you asking where can you meet single women in San Jose?
I will share these with you, including:
Where to Meet Girls in San Jose During the Day
Best Places to Hook Up With Single Women in San Jose at Night
San Jose Hookup Sites
San Jose Dating Guide
What You Need to Know Before Dating a Woman from Silicon Valley
Best Places to Meet San Jose Girls During the Day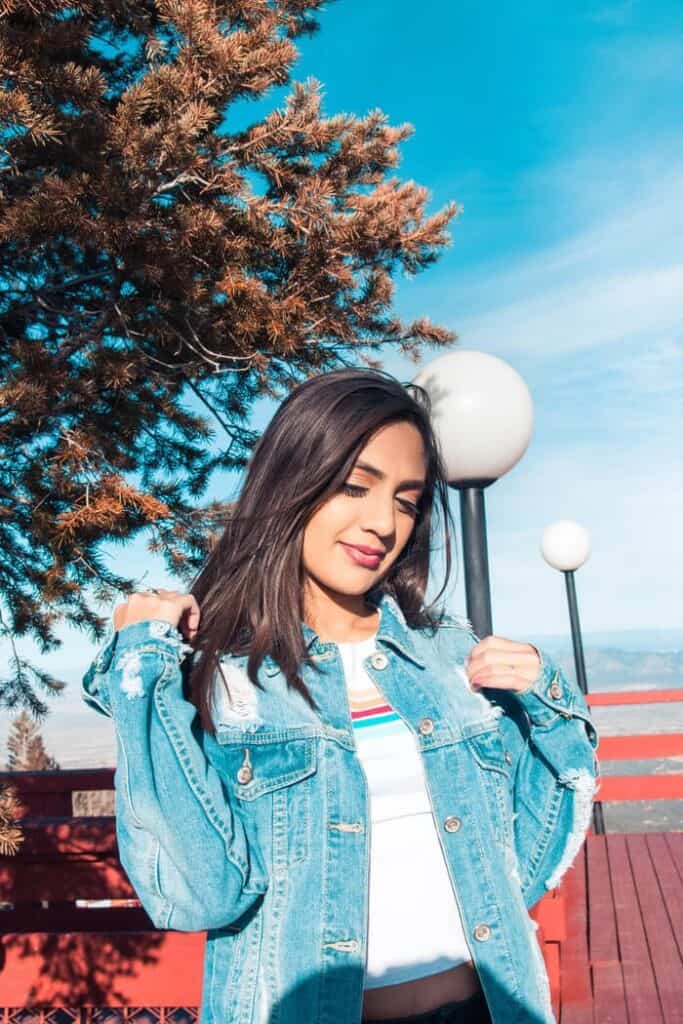 The main spots would be downtown, especially in areas like Santana Row and San Pedro Square. Actually, if you're a tourist visiting the region, and are interested in having a casual fling during your stay, check into a hotel that is close to the downtown area. On the other end – if you're up for a 45-minute' drive, you can head far out to Oakland. But first, let's zero in on the spots in San Jose:
Shopping malls
They'll be hanging out in spots with many shops and cafes, including:
Great Mall – especially during the afternoon and early evening, when the ladies will be bustling around the outlet stores.
Eastridge Mall has a more local feel after the national anchor chains left, and the local mom and pops came in to take their place. Understandably, traffic is not as high as in other malls.
Westfield Oakridge, where the ambiance, stores, and chain restaurants around provide a relaxed setting for ladies to leisurely spend their time and be more open to conversations with strangers.
Parks and outdoor areas
With the colleges in this area, there are plenty of single campus girls who will be after a casual fling – so taking your day game to locations near campus would also be beneficial – especially within San José State University. Other places include:
Penitencia Creek Park
Plaza de César Chávez
Santana Row Shopping Fair with its a string of bars and restaurants, many having outdoor seating and even live music.
Landmarks and tourist attractions
The Municipal Rose Garden
Los Gatos Creek Trail
Tech Museum of Innovation
San Jose Nightlife For Singles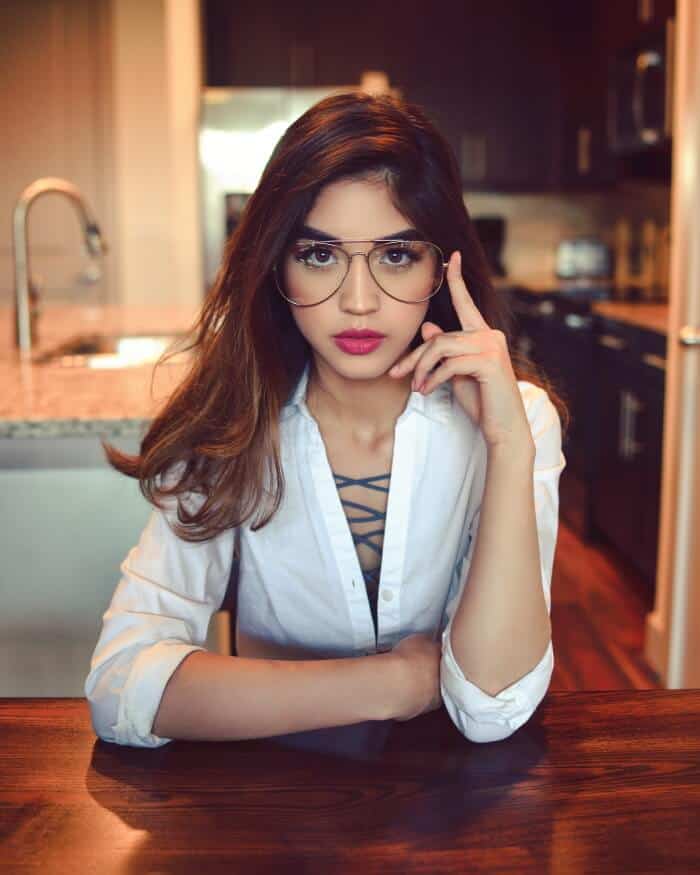 San Jose is known for its vibrant nightlife. From trendy rooftop bars and lively dance clubs to intimate jazz lounges and craft beer bars, there is something for everyone in San Jose's nightlife scene.
The many live music performances and festivals attract a diverse crowd and provide opportunities to socialize and find someone to date.
If you're looking for a more casual and laid-back atmosphere, you may want to try one of the city's many craft beer bars or laid-back lounges. These types of places often attract a more relaxed and friendly crowd and can be a great place to strike up a conversation and get to know someone.
Best nightclubs for hooking up in San Jose
Charm your way surrounded by music and dancing at these locations:
Lvl 44 (44 S Almaden Ave) has a luxe ambiance and dancefloor with a nice crowd.
Pure Nightclub (146 S Murphy Ave), complete with its VIP booths and ladies getting up close and personal with celebrity singers.
The Ritz (400 S 1st St) is spacious enough to handle singles and groups on the dance floor, and prices are reasonable.
Miami Beach Club (417 S 1st St), and be sure to match the theme nights whenever you pop by.
Club Caribe (1001 S First St) plays the best Latin music in the city. It's a popular spot for revelers looking for a Mexican and Caribbean ambiance.
Myth Lounge (152 Post St), whose dance floor comes alive on Friday and Saturday nights.
Best San Jose pick-up bars
One spot that stands out is the San Pedro Square Market in the downtown area, which has multiple bars with live bands, and plenty of food vendors around, and they are all within the same area for you to check out and find a partner. Other hookup spots to bring your night game on are:
Jack's Bar & Lounge (167 E Taylor St) is a neighborhood bar that's a favorite for many singles in San Jose.
The chic Temple Bar & Lounge (52 S 1st St) with its Asian vibe.
Paper Plane (72 S 1st St), where plenty of singles are drawn here by the crafty cocktails – and it gets packed on the weekends.
Liquid Lounge (32 S 3rd St) – has upbeat crowds, though the space may get cramped on busy days.
Old Wagon Saloon & Grill (73 N San Pedro St) lures in patrons with its Wild West decor, and you will be able to have conversations with the single babes out on the outdoor patio.
The Caravan (98 Almaden Ave) is frequented by locals since the performances here are usually right from the community.
Best Online Dating Sites In San Jose To Find Hookups
Want to try your luck online? There are different San Jose dating sites you can sign up for to get hookups, including: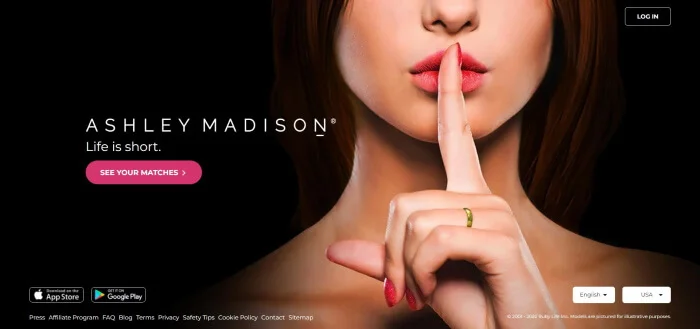 When sexually frustrated spouses want to get some action through a discreet affair, Ashley Madison is where they go. It doesn't apologize for it either, boldly proclaiming on its homepage that "Life is short. Have an affair."
With 24 million of its members being from the USA, you are bound to find San Jose women looking for casual hook-ups here. Moreover, the women have it easy, with premium membership being free for them – and men pick up the tab by signing up for membership plans. The search filters help you find members suiting your preferences, you can view those users who checked out your profile and add the single San Jose girls you like to your 'Favorites'.
Private photos can only be accessed by requesting a private key from the member. Mobile app is available for iOS and Android.
EliteSingles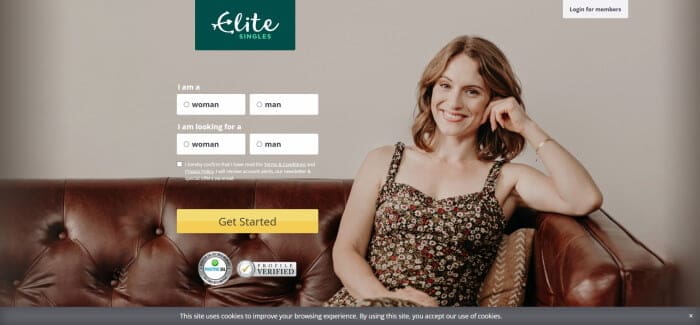 "Smart & Sexy" is the play here, with the dating service leaning more on educated professionals. In fact, over 80% of the users have university degrees, and the registration process takes you through a detailed survey to get you partners who are a psychological match.
The personality test when signing up has been developed by psychologists, looking through 29 personality traits. It takes around 20 minutes to complete, though you can choose to save your progress midway and return to complete it later. As a plus, customer care support verifies user profiles, banning any suspicious accounts immediately.
The platform has 5 million members from the USA. There is a well-designed mobile app version on Apple App Store and Google Play Store that's easy to navigate, through which you can answer the personality test, send winks and messages and create your Favorite list.
Linx Dating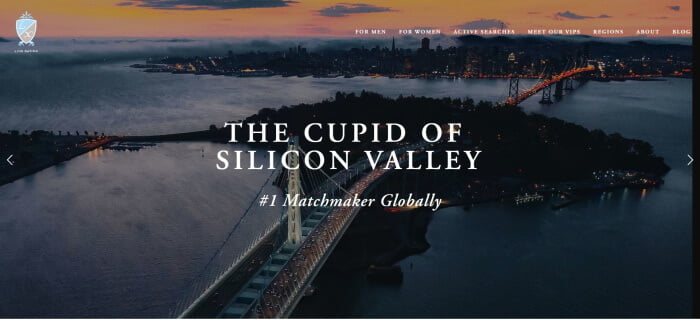 Given the target audience of this match-making service being tech-industry executives, this is more on the high-end side. It comes with dating coaching services from its founder, Amy Andersen a.k.a "Silicon Valley Cupid" who helps the brilliant techies navigate emotional connection hurdles to land their ideal match. The matches are made with members in the database, but if you're not in the VIP membership, then the Linx dating team will scout for eligible San Jose singles "out of network."
The VIP membership comes with its price tag to boot, with premium matchmaking starting from $45,000 – where you will also get a 2-year contract plus a 4-month hold time. The services can reach $500,000, featuring aspects like concierge services, personal styling, image consulting, and travel bookings right through to planning that perfect proposal when you find "The One."
San Jose Dating Guide
Once you've successfully seduced a woman and secured a date, it's important to impress her and show her a good time. San Jose and Silicon Valley offer a variety of romantic and fun options for dates, whether you're looking for a cozy dinner spot or an exciting activity.
Nice places to hang out with your date
Now for some sightseeing with your date. The weather here is enjoyable, and she will enjoy taking her out on a sunny afternoon, especially to spots like:
Happy Hollow Park & Zoo
The Studio Climbing for some rock climbing
Alum Rock Park to go on the hiking trails or even horseback riding
Rosicrucian Egyptian Museum
Tech Museum of Innovation
Good restaurants and bars For a Nice First Date Night
With the restaurants, cafe options, bars, and shops that are in the San Pedro Square Market, it is a lovely spot to take your date. Enjoy the patio dining, games, and live music, and take on the cuisine that tickles your fancy – from Asian fusion to Middle Eastern delights and Italian Deli. Having multiple choices in one area makes it convenient to find that which will be to your liking.
Other restaurants are:
Il Fornaio San Jose (302 S Market St)
Taurinus Brazilian Steakhouse (167 W San Fernando St)
Original Joe's (301 S First St)
What You Need to Know Before Dating a Woman from Silicon Valley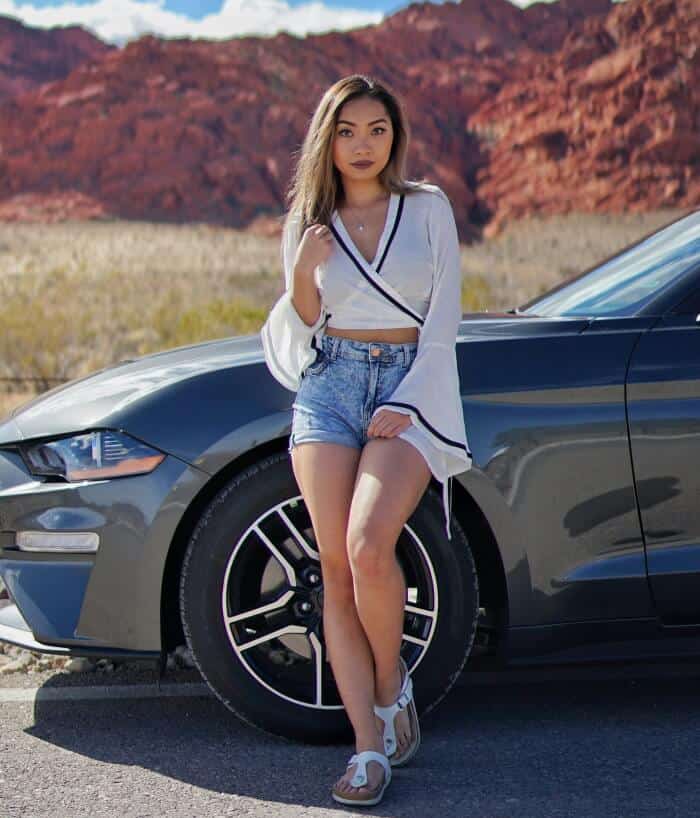 Competition is stiffer, especially among younger guys
There's a reason why the town is nicknamed "Man Jose." The gender ratio is imbalanced, with more young unmarried men compared to women, where you're operating at almost 2:1.
More outdoors, less bar hopping
The ladies here are more into shared interests and hobbies instead of simply downing cocktails in clubs. Turn your dates into field trips, and you're pretty much in her good books.
A string of disappointments may have made her cynical
When you make matches on dating apps, it's common that "What you see is not what you get." The filters and apps used to present the images and videos in the best light have ended up turning members cynical, already aware that when they meet, the reality on the ground may be different.
This goes for both sexes. Talking of experiences with exes before a solid foundation reeks of insecurities – so hold that off till you've made good progress in knowing each other.
She likely wants to settle down
With the skewed gender ratio, she knows the odds are in her favor and is not desperate to get laid. In fact, most single women have two reasons for moving to San Jose: advancing their careers and meeting their life partners. So she will quickly scope you out to see if you're a potential match as she weeds through the dating pool.
Enjoy Dating San Jose Women
The tech city is a great place, and even more enjoyable in the presence of a lovely woman in your company. San Jose has plenty of college girls looking to live it up while still young, wild, and free and log onto dating apps to expand their choices for partners.
Many of the single women who have already taken up jobs may have tight schedules as they work to advance their careers and not have adequate time to go out and meet new people – which is also why they turn to online dating sites.
Sign up with some of these to get in touch with local women if you want to get laid in San Jose!