Well, hello there, lonely hearts and hopeful romantics! If you've ever found yourself wondering, "Is there love for me in the great Golden State?" then boy oh boy, have you stumbled onto the right blog post. Welcome to the land of opportunity, the terrain of romance, the state where love blooms as much as it does in those Hollywood movies – welcome to California!
Ah, California, a state as diverse as the love connections it offers. It's the ultimate dating haven, where every city is like a different date waiting to happen. From the star-studded sidewalks of Los Angeles to the tech-hub of San Francisco, every corner of this state offers a distinct yet vibrant dating scene. Whether you're the one-night stand enthusiast or the hopeless romantic, the daring thrill-seeker or the quiet coffee shop lover, California's got you covered. It's like a smorgasbord of dating, with enough on the menu to tantalize even the pickiest of palates.
So buckle up, and prepare to delve into the nitty-gritty of dating in California. We're about to embark on a whirlwind tour that covers the energetic LA nightlife, the tranquil charm of the Bay Area, and the mind-boggling plethora of dating sites and apps exclusive to California.
So, let's set sail on this love boat, shall we?
5 best California Cities to meet single women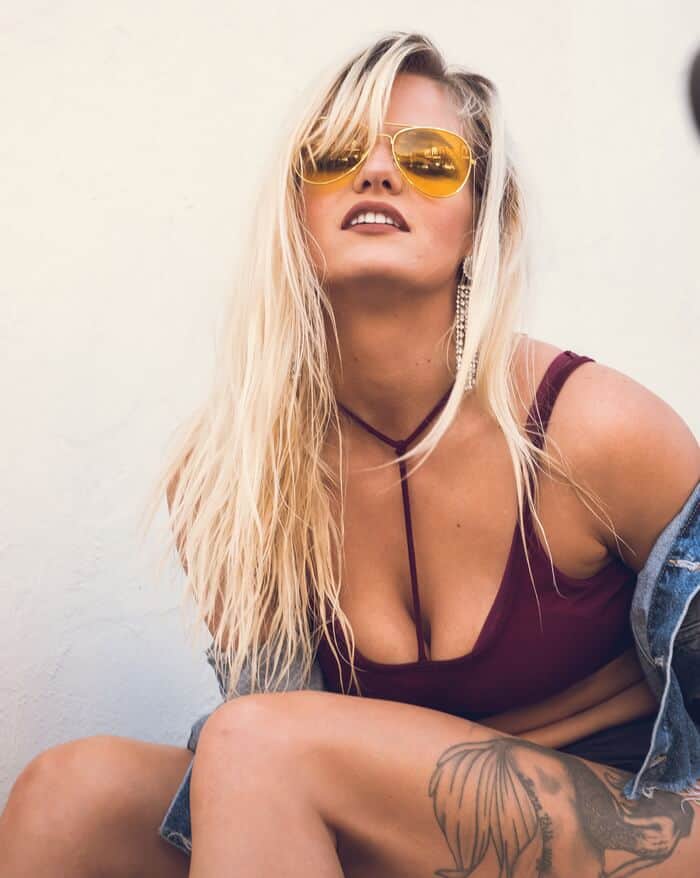 Hold onto your hats, fellas, because we're going on a wild ride through the dazzling dating scene of the Golden State. You better pack your charm and confidence because California is ripe with opportunities for singles looking to mingle.
Los Angeles
LA, city of angels and home to an ocean of single ladies, is where Hollywood dreams meet reality. The dating scene here is as diverse and dynamic as the city itself; whether you're into movie-star wannabes, yoga enthusiasts, beach lovers, or aspiring influencers, there's a slice of pie for everyone in this sprawling metropolis.
Now, if you're wondering where to find these lovely women in Los Angeles, LA's got some of the hottest spots in the state. Kick things off in West Hollywood, the hip and happening neighborhood that's bustling with trendy bars like The Abbey, or head to Santa Monica and Venice Beach, where you can strike up a conversation with health-conscious cuties.
If you're into the art scene, check out gallery openings or indie film premieres in Downtown LA and Silver Lake. And let's not forget about the popular LA music festivals like Coachella and FYF Fest, where you can bond over your favorite bands.
San Francisco
San Francisco, with its breathtaking views and vibrant culture, is a unique blend of tech geniuses and free-spirited bohemians. This city is known for its progressive, open-minded population, which makes the dating scene refreshingly unorthodox and offers a smorgasbord of personalities to explore.
Your adventure starts in the hip Mission District, known for its eclectic mix of Latin-inspired eateries, dive bars, and artisan coffee shops, such as:
Union Square is another hot spot, featuring swanky clubs and high-end cocktail lounges.
Looking for something more casual?
Try Golden Gate Park on a sunny day, or any of the numerous local food and wine festivals like:
San Diego
Ah, San Diego, where the sun always shines and the dating opportunities are plentiful. The city's laid-back vibe, coupled with its diverse population, makes for a relaxed and fun-filled dating scene.
The Gaslamp Quarter is where the action happens at night, with clubs like Omnia and Fluxx hosting the city's most glamorous parties. For a daytime encounter, head to La Jolla or Mission Beach, popular with surfers and sunbathers alike. You can also check our article to know more about the hookup places in San Diego.
And don't forget to check out the craft beer scene, with events like the San Diego Beer Week drawing a crowd of fun-loving beer enthusiasts.
San Jose
San Jose, the heart of Silicon Valley, is a paradise for tech enthusiasts, and single women abound in this hub of innovation. The dating scene here tends to be more intellectual, with many single women in San Jose having a penchant for technology and entrepreneurship.
Downtown San Jose is teeming with interesting venues. The SoFA district is a must-visit, known for its live music, trendy bars, and art galleries. For a more laid-back vibe, check out Santana Row, a shopping and dining haven where you can meet people while enjoying some retail therapy.
And of course, don't miss out on the tech events and meetups that Silicon Valley is famous for.
Sacramento
Sacramento, the capital city, often gets overlooked but it holds its own when it comes to the dating scene. This city is known for its warm, friendly locals and a robust food and drinks scene that provides ample opportunities to meet single women.
Downtown and Midtown are the go-to spots here, offering a diverse mix of bars, clubs, and restaurants, such as:
the Red Rabbit Kitchen and Bar.
If you're a foodie, check out the city's famous Farm-to-Fork Festival, which attracts food and wine lovers from all over the region.
Now that you've got a roadmap to the best California cities to meet single women, it's time to talk tech and see what are the best dating sites and apps to use in California. Remember, guys, even in the land of sunshine and beaches, your charm is your best app!
The 5 Best Dating Sites in California
Feeling the love or just feeling lonely in the Golden State?
No need to fret! Here are five dating platforms that can revamp your love life in California, each catering to a unique set of needs and desires.
AdultFriendFinder – The Best Hookup Site in California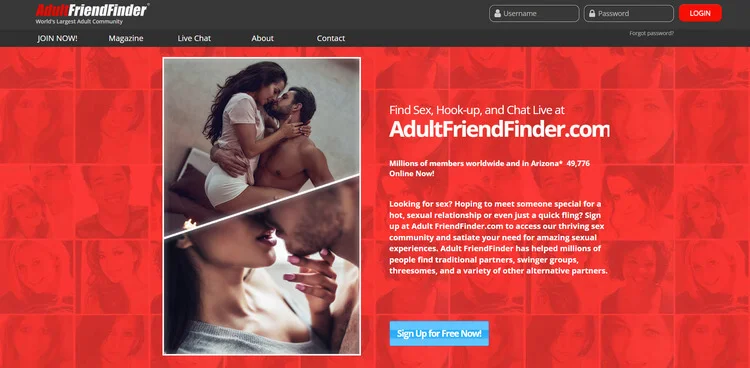 Let's kick it off with AdultFriendFinder – a platform that's best suited for those looking for a casual fling or a not-so-quiet night of fun. It's a full-throttle, no-holds barred kind of platform that attracts those with an adventurous spirit and a hankering for passion-fueled encounters. However, don't be fooled – amid the sea of casual seekers, you can also find people who are open to something a bit more serious.
In terms of features, AdultFriendFinder truly does aim to please. They've got everything from "Hot or Not" style swiping games, erotic stories to set the mood, to video chatting for a more intimate connection. And the cherry on top? The live streaming option – a unique tool that can certainly add a spicy twist to your online dating experience.
As for memberships and prices, AdultFriendFinder offers options to suit all wallet sizes. Their standard membership is free and offers access to basic features. However, for those seeking to make a real splash in the dating pool, they offer Gold Membership plans starting at around $20 per month. This premium package grants full access to all the racy features we mentioned, and more.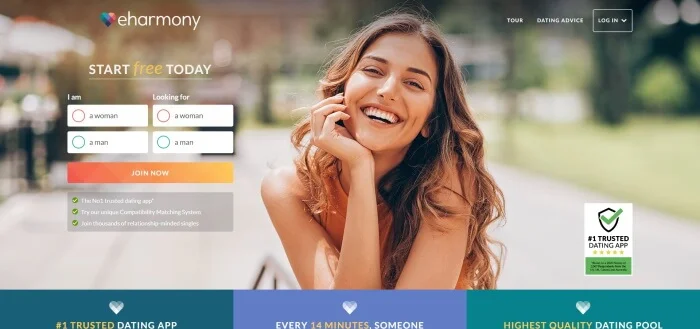 Ah, eHarmony. The stalwart of dating platforms, eHarmony has carved its niche in the sphere of serious, long-term relationships. Known for its comprehensive compatibility matching system, eHarmony is perfect for those searching for love that lasts in California's ever-changing dating landscape.
Their detailed personality tests and matching algorithms take the guesswork out of finding a compatible partner. With features like Secure Call (which lets you chat without sharing your number), Video Date (which makes virtual dating a breeze), and the ability to review matches' profiles extensively, eHarmony ensures you're in good hands as you navigate the rocky road to love.
Pricing for eHarmony reflects the site's dedication to helping you find lasting love, with membership plans ranging from the Light (6-month plan) at $59.90/month to the Extra Light (12-month plan) at $35.90/month. Each tier comes with an increasing number of features designed to bring you closer to your dream mate.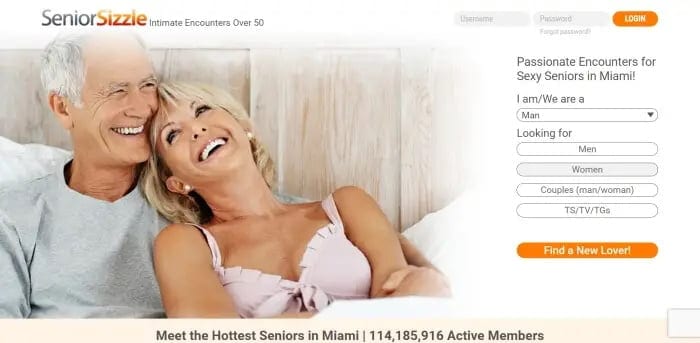 For the mature crowd, SeniorSizzle.com is the hot spot in California. Tailored towards individuals aged 40 and up, it's a platform that knows that age is just a number, and love (or a fun time!) can bloom at any stage of life.
The site features a user-friendly interface, direct messaging and an extensive search function that allows you to filter potential matches by interests, location, and even astrological sign. Whether you're looking to rekindle the spark or ignite a new flame, SeniorSizzle.com offers an environment where mature singles can connect, flirt, and get their sizzle on.
Membership costs vary, but a standard account is free. For access to premium features like viewing all profile photos and advanced search tools, you can opt for the Gold Membership which starts at $20/month. Remember, youth is a state of mind, and at SeniorSizzle.com, you're always in your prime!
Match.com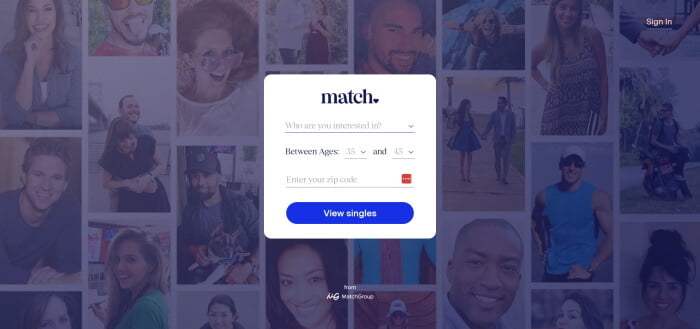 Match.com is the timeless classic in the dating site game. An all-rounder suitable for those seeking either short-term dating or long-term commitments, it's a reliable choice for Californians of all dating tastes.
The platform boasts a robust matching algorithm based on your profile and preferences, a variety of search filters, and even offline events for members. Additionally, their "MatchPhone" feature enables safe and secure phone calls with your matches, taking the connection beyond the app without risking your privacy.
Match.com has a free limited version, but its premium memberships range from the Basic (3-month plan) at $44.97 to the Premium (6-month plan) at $68.94. These packages offer full access to their messaging platform and other exclusive features that enhance your chances of finding that perfect match.<h3>Zoosk</h3>
Zoosk rounds out our list, a platform that combines the seriousness of a matchmaking site with the fun interactions of social media. It's excellent for young, tech-savvy singles ready to mingle in the California dating scene.
Key features include the Carousel, which allows you to quickly go through profiles or meet other members, and SmartPick, which uses behavioral matchmaking technology to help you find compatible matches. Add to that the Zoosk coins that let you unlock premium features, and you've got a unique and interactive dating experience.
Zoosk offers a free version, but the real value lies in their premium memberships. Their pricing starts at $29.99 for a single month, with significant discounts if you opt for three or six-month plans, making the quest for love both affordable and fun.
Now that you've got the digital dating landscape at your fingertips, let's dive into some essential tips and things to know before dating someone from California. Buckle up, it's going to be an exciting ride!
Some Tips and Things to Know Before Dating Someone from California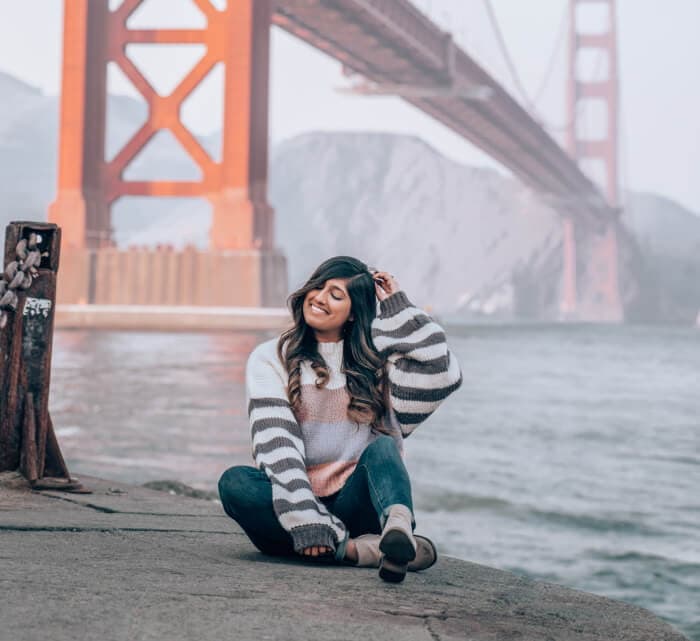 Well, Buckaroos, prepare yourselves for a wild ride down the love lane because dating in California is unlike anywhere else in this vast star-spangled nation. Let's unravel the golden magic of California and what makes its dating scene distinct, invigorating, and at times, a little nutty (like the perfect jar of almond butter).
1. Land of Diversity:
First things first, California, my friend, is a mosaic of cultures, a veritable smorgasbord of diversity, and that pours straight into its dating pool. There's a high chance you'll be dating someone with a background starkly different from your own – whether it's ethnicity, cultural heritage, or even their dietary preferences. So, if you're not used to your vegan date talking about the joys of seitan while salsa dancing, well buddy, you might as well get on board!
2. Laid-Back Lifestyle:
Golden State natives are renowned for their laid-back lifestyle. This is not Iowa, nor is it Wall Street – it's a land where people respect the art of chillaxation. If you're dating a Californian, you'll have to master the art of being "chill" without coming off as indifferent. They value relaxation, but they also value someone who can keep up with their active lifestyle. Balance, my dude, is the key.
3. Outdoors is the New Indoors:
In the city of eternal sunshine, life is lived outdoors. And by outdoors, I don't mean grunting your way up a rock wall. You're just as likely to find your date leading you to an impromptu beach picnic, or hiking up the scenic trails for a breathtaking vista. Your Californian sweetheart will likely appreciate creativity in date planning – think less "Netflix and chill" and more "surfing and tacos".
4. Environmental Consciousness:
Californians are eco-conscious folks, and they're deeply proud of it. You're not just dating your Californian sweetheart; you're also dating their reusable shopping bags, their love for farmer's markets, and their pet named "Kombucha". If you're not already environmentally woke, prepare to be enlightened.
5. Keep Up with the Trends:
California is an epicenter of fashion, tech, and wellness trends. If you're not up to date with the latest plant-based milk alternative, your new yoga pose, or the most recent tech gadget, your Californian date might just think you're from the dark ages. Be ready to discuss everything from the hottest startup to the benefits of mindfulness meditation.
In short, California is an exciting blend of cultural diversity, a love for the outdoors, a laid-back lifestyle, and a strong environmental ethos. To date, a Californian is to experience all of this in technicolor detail. So, strap in, open your mind, and let the Golden State dating adventure begin!

Wrapping Up: Ready to Meet California Singles?
Alright, my dear lonely hearts, let's just take a step back and admire the sheer smorgasbord of dating opportunities California has served us on a silver platter. There are 39 million reasons why dating in this golden corner of the world rocks, but we've only had time to cover a select few. We've surfed through the beaches of San Diego, got lost in the artsy nooks of San Francisco, and hustled through the Hollywood boulevards – each spot offering its unique cocktail of dating vibes and potential partners. We've talked tech lovers in Silicon Valley, the down-to-earth nature enthusiasts in Yosemite, and the glitz and glamor-adoring folks in L.A. Simply put, the Golden State has a dating flavor for every palate, making it a truly diverse place to play the field, hunt for a soulmate, or just casually dip your toes into the waters of romance.
Now, it's your turn, my fearless love-warriors. It's time to strap on your virtual (or literal) hiking boots and start exploring. Choose your own dating adventure, whether that's mingling with celebs in a Hollywood bar, matching with a surfer on a dating app as you lounge in San Diego, or exploring the depths of compatibility with an intellectual in the tech fields of Silicon Valley. Perhaps your heart yearns for the laid-back vibes of wine-tasting in Napa or the natural beauty of Santa Barbara. Maybe it's the vibrant LGBTQ+ scene of San Francisco that calls to you, or the glimmering hope of finding love amidst the skyscrapers of downtown L.A. Whatever your flavor, there's a city, dating site, and app waiting just for you in this expansive state.
In the words of the immortal Beach Boys, "I wish they all could be California girls" (and guys, too!). The unique dating experiences here are as endless as the state's coastline. So, whether you're looking for a whirlwind romance, a long-term love story, or just a bit of fun, California's got you covered. There's a certain magic to the Golden State that encourages the sparks of connection to fly a little brighter and the bonds of love to grow a little stronger. So, what are you waiting for? Get out there, explore, connect, and let the Golden State's dating scene work its magic on you. And remember: in California, love, like its sunshine, is never in short supply.